Kids Don't Outgrow Free! At Moon Palace Cancun Your Kiddos Stay Free!

I partnered up with the marketing team at Moon Palace to write about my experience with my kiddos at this particular resort. They provided a 2-night stay for us. Every other month I take a trip down to Cancun to pay my respect and admiration to some of the most beautiful white sandy beaches in in the Mexican Caribbean… and to also prove that Mexico travel with kids is safe and worthwhile. My kids are now seasoned Yucatan jet-setters that they now call it their home away from home. It's no secret, if you read my travel blog, that I have a true-love affair with Mexico. When my body craves to be there, I must follow the sun gods when they call!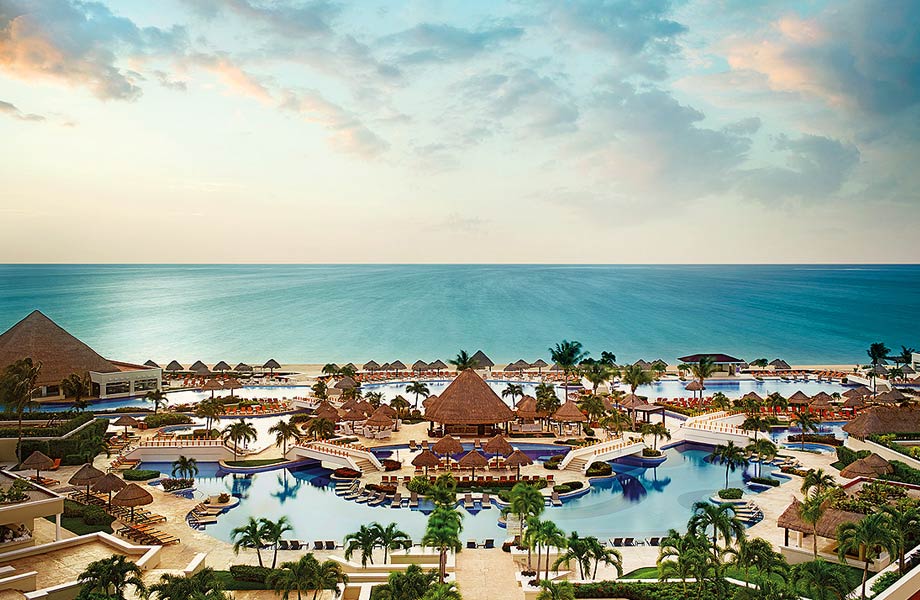 One great perk about Moon Palace Cancun is it's very close to the airport, making the most of you travel time! The spectacular Moon Palace Cancun is located on Cancun's tranquil southern shore. This family-friendly mega-resort features double Jacuzzis and balconies in all rooms and suites, two incredible free-style pools, a pristine white-sand beach, a supervised kid's club, a Jack Nicklaus Signature golf course, world-class spa facilities and enough land and water activities to keep the whole family busy 24/7!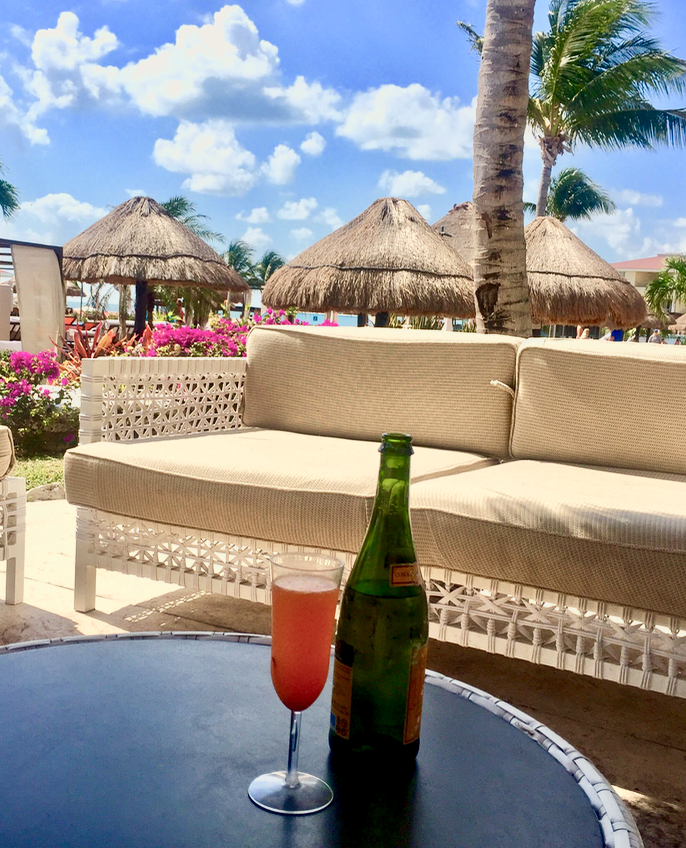 World-Class Resort
After you read my promotional post on this resort you MUST go their website and watch their VR videos to get the feel of the place. Their visuals are very impressive and will help you decide if this is the right place for your next trip to Cancun. Besides the long stretch of quiet white sandy beach, emerald green swimming waters, this mega-resort has EVERYTHING and is really geared nicely towards families with children and groups! You'll find exceptional spa facilities, a Jack Nicklaus Signature golf course and one of the largest and most beautiful pool complexes in the Caribbean.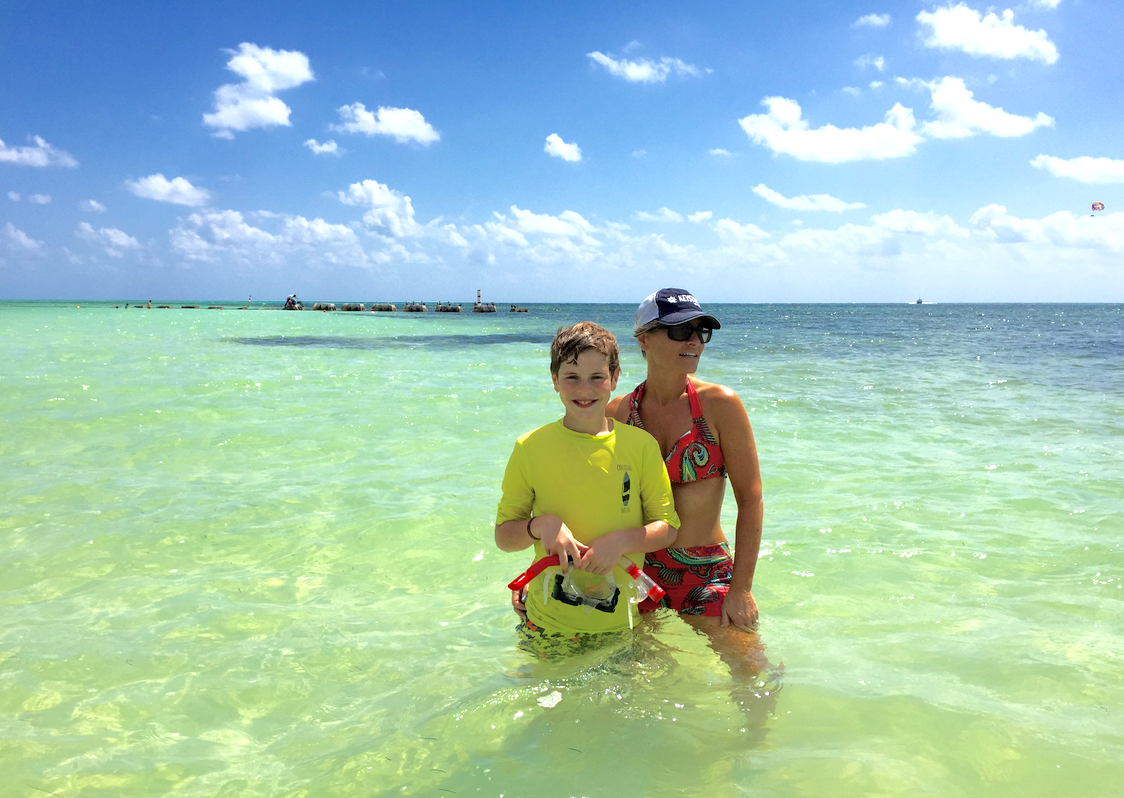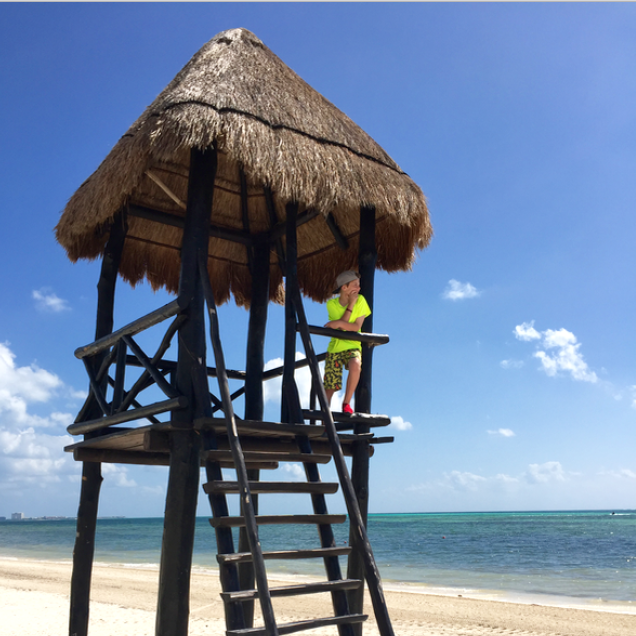 Family Superior Deluxe Room
We stayed in the Family Deluxe rooms. It's two attached rooms w/a door and huge soaking tubs. The kids were jazzed about having slippers, kid robes and their very own refrigerator with snacks and drinks at their disposal all day long! In Mommy & Daddy's refrigerator, were of course, adult beverages and soda. The rooms were impeccably clean and spacious. They smelled fresh and never had a that beach mildew smell… Clearly they know how to properly ventilate the rooms. The hotel cleaning crew were responsive and so helpful. We really appreciate the entire staff at hotels when they go the extra mile to be there for you when you need them. As a mom, the 24-hour ROOM SERVICE is key for us. That's why we always choose all-inclusive. My kids not only eat different foods, they also eat at different times. My teen sleeps till 11am and my little one is up early. With all the fun and excitement, sometimes they don't at all. So having room service as a meal back-up was stellar. This hotel does it well! They exceeded our expectation to say the least.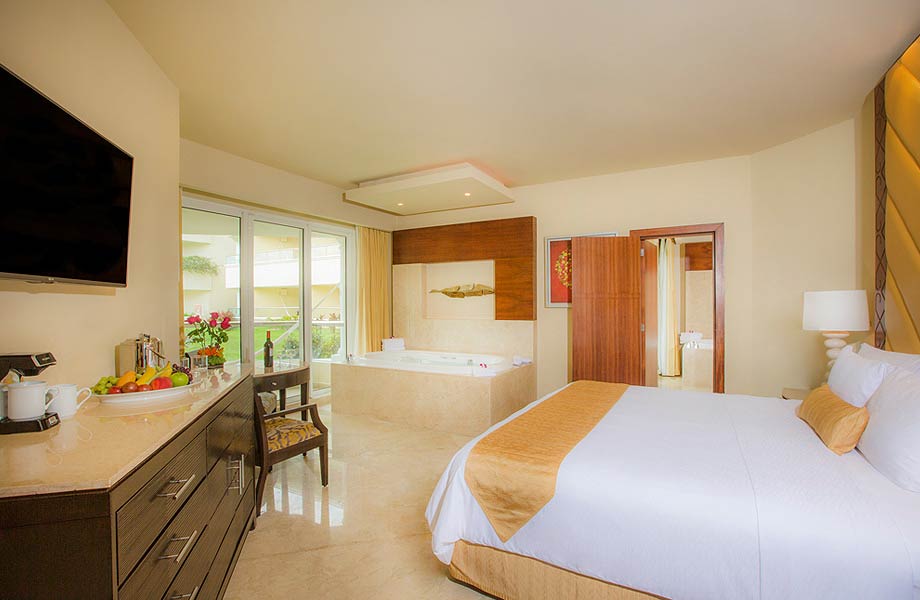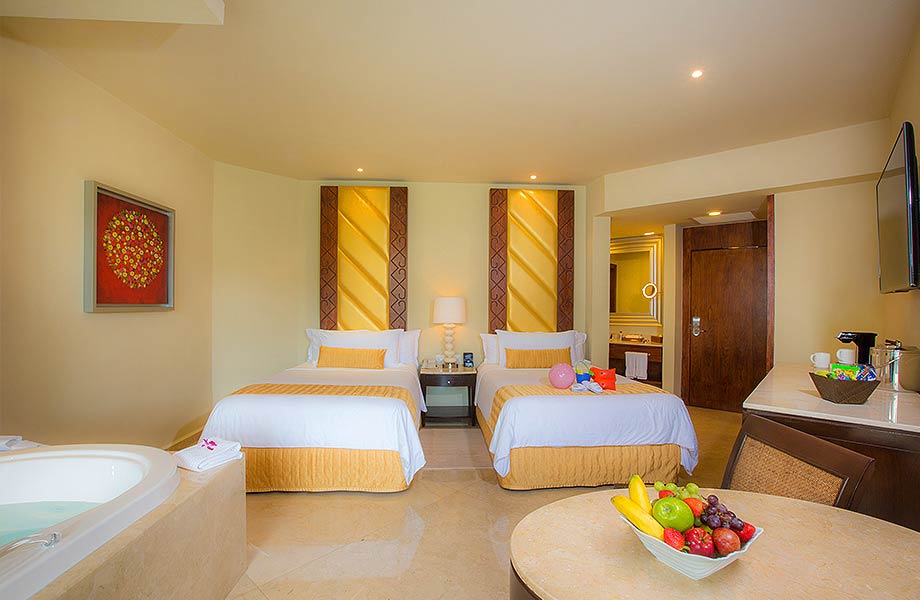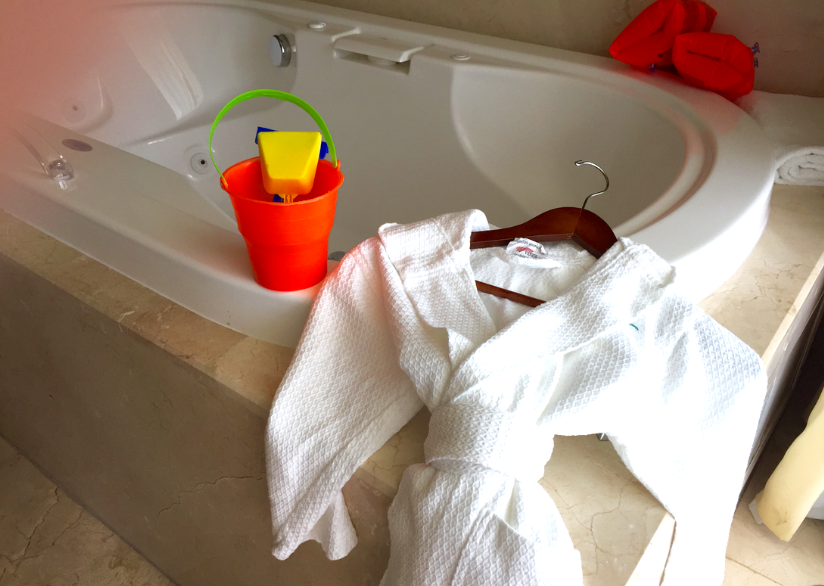 Food Options
From swim up bars, Vegan options, poolside dining, snack bars to high-end restaurants choices this place has you covered. All your food and drink are included in the price when you go all inclusive in Mexico. The drinks were premium here, which mama appreciates! Most places you have to pay extra for premium alcohol. But be sure to make dinner reservations prior to your stay, they fill up quickly. The pool food is pub style, fried foods, burgers etc. and if you're staying here you need to take advantage of the impressive options in side the lobby area and at their sister hotels (which they'll give you a ride to). Beware! You must be mindful of eating times, as most places are only open for a period time.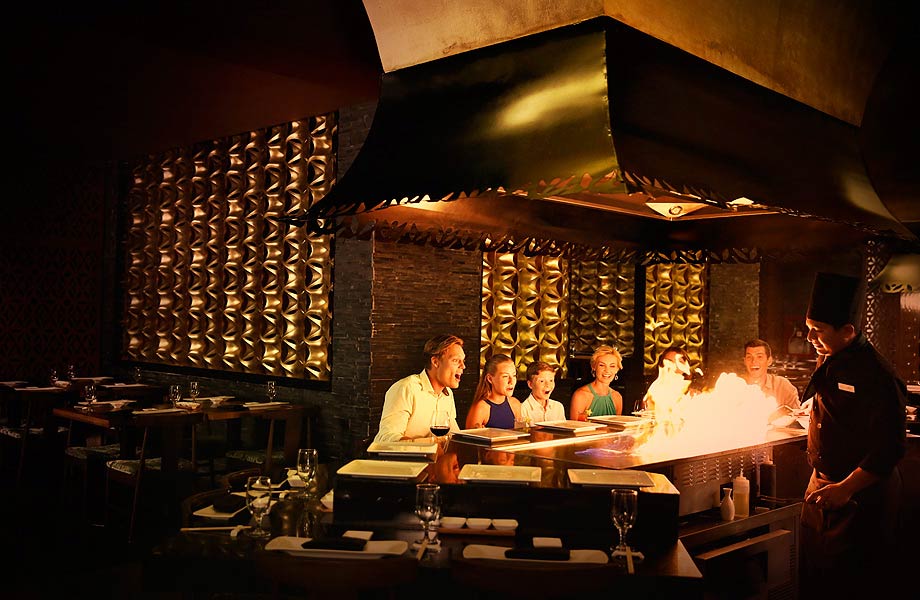 Wired teen's lounge
When the kiddos were done with water play and beach shenanigans, they headed to the teen lounge where they were pampered with kid-delights. OMG… it's like a nightclub for kids! The lounge has everything the resort's young guests need to elevate and enhance their stay. Teens play arcade and console video games, listen to a DJ spin the latest hits, surf the web, watch TV and snack on delicious treats. This state-of-the-art and fully-equipped lounge is a vibrant haven for young adults seeking a great time away from mom and dad. At times I could not get them out. But when our dinners at the restaurant ran late, we'd let them run off to the teen lounge so we could finish our meal in peace!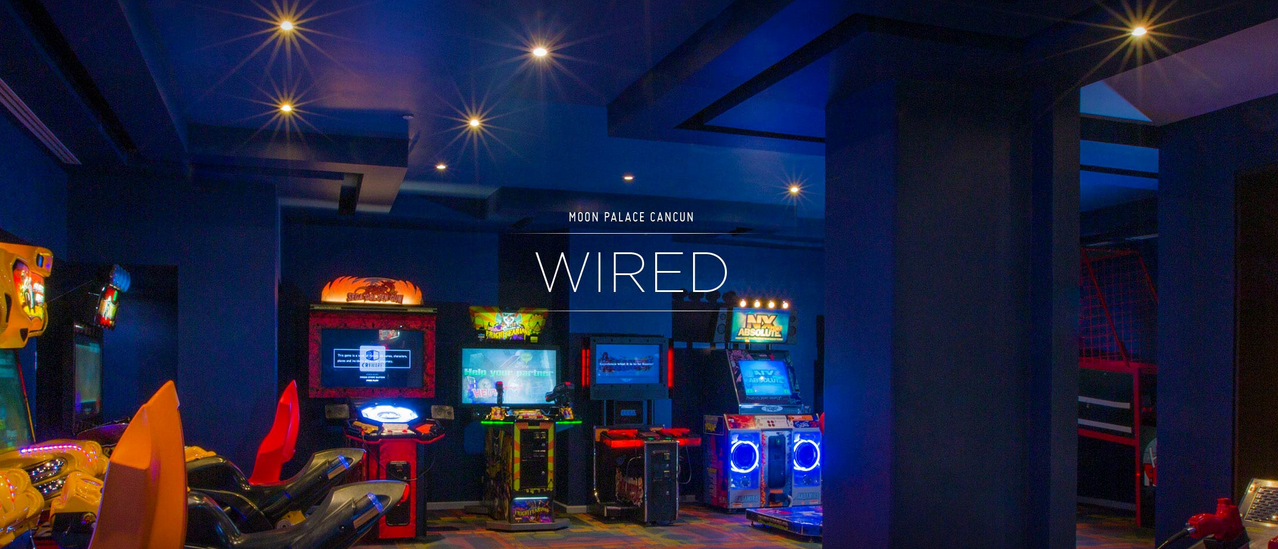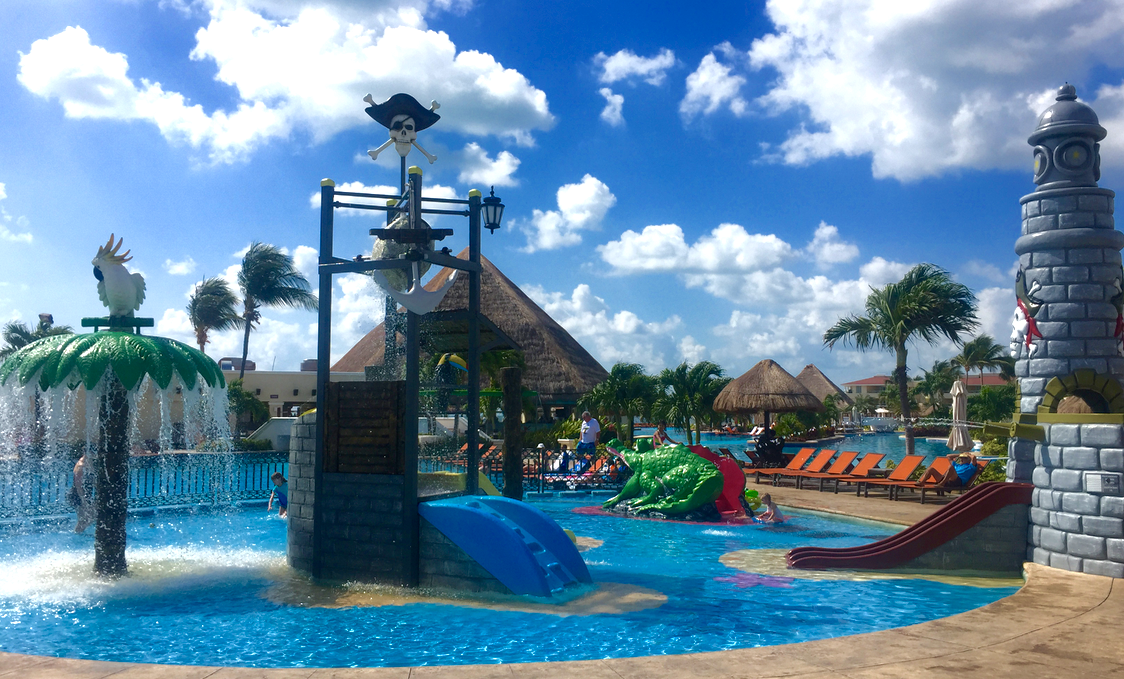 Your younger kids 4 – 12 will love the PLAY ROOM – they can escape the sun and indulge in dramatic play with doll houses, beauty salon, arcade and creativity area!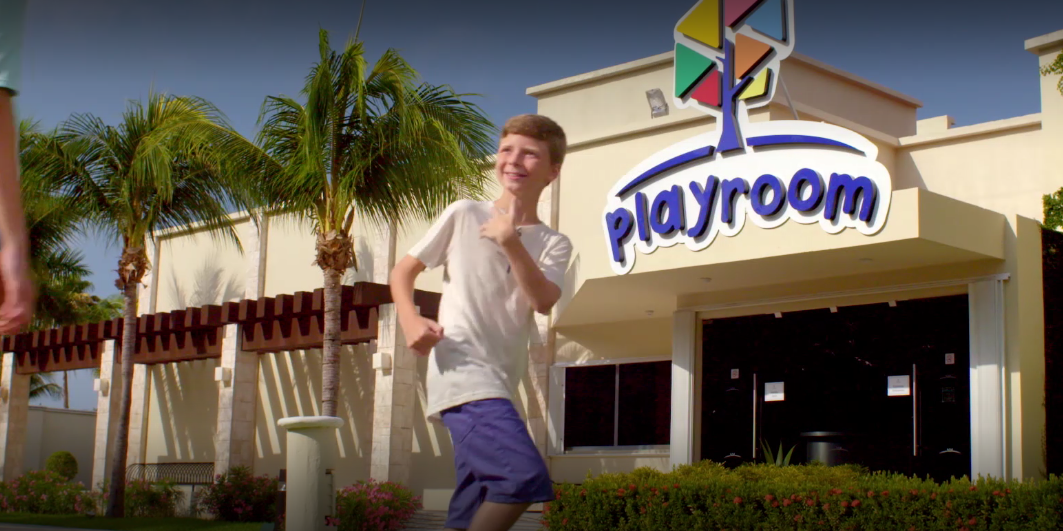 FlowRider Double
Moon Palace is the first property in Mexico to offer a wave simulator. Created by Waveloch, the FlowRider Double creates two lanes of endless waves, pumping thousands of gallons of water over a riding surface. Participants can drop in on their own unbroken "wave", feel the power and acceleration, carve a turn, do maneuvers and cut back. While kids can bodyboard on the new FlowRider, the more advanced and adventurous guests can use the standup "flowboards" ofering hours of surfing excitement.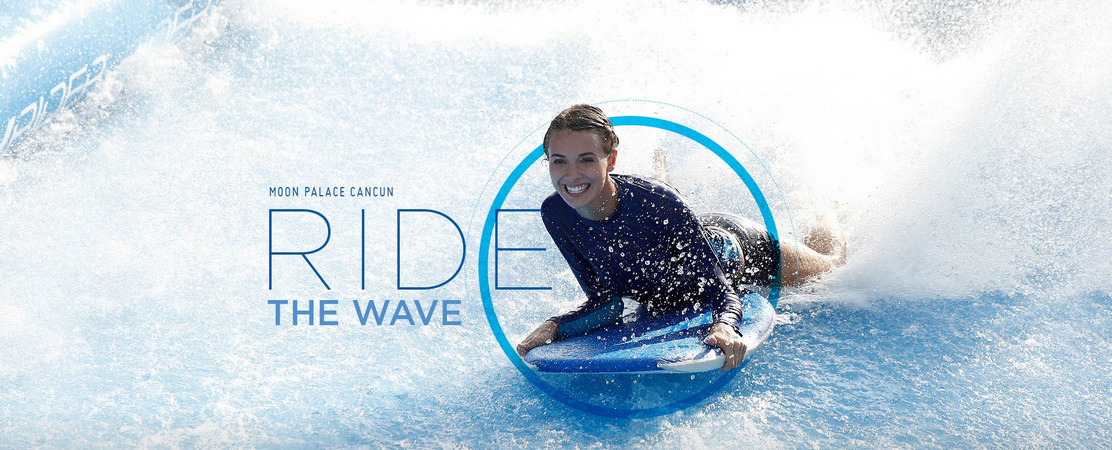 The PR team at the Moon Palace Resorts provided our accommodations. The point of the trip is to bring traveling families to Mexico and to talk about what we see and how to experience Cancun; my primary focus is travel with kids. No one has told me that I cannot post negative information. No one has told me that I must say positive things. I am always as objective as I can possibly be. I also only promote products, services and vacations that contribute to a family's well-being.