The Mom's Guide to Being More Present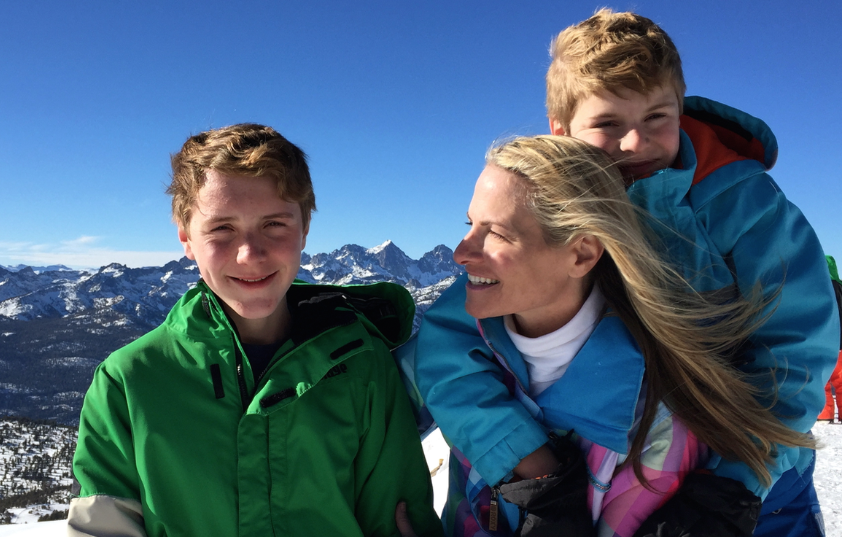 While you surround yourself with those who support you be sure that you also support other women.  Mom power is contagious.

What does 'being present' really mean?  I'm not speaking about being happy just hanging out with your dog, kids or friends.  What I'm alluding to is a deeper meaning of sustaining an overall internal joy. Being a mom can be exhausting and lonely — but it doesn't have to be that way all the time. In my mind I see being present as being connected to all things important to us and not allowing ourselves to live in the past or focus too much on our future. All we really only have is today, right? You can Manifest mindfulness as a mom and as a woman — you can manifest real and worthwhile moments each day if you fall in love with your gentle truthful soul…
When I'm taken out of the moment, I remind myself to recalibrate. Here are some ways you can start to increase your present moment awareness:
Admit that you're perfect JUST the way you are…  define your own perfection and live by it – There is only one you in this world and they're people out there who can't wait to meet you. You don't have to change to be a better person – you are uniquely you. If you have behaviors that are holding you back or get in the way of every day life, then focus on that specific task. Change behavior, not your being. Becoming more self-aware allows you to identify those behaviors that may be hampering your life. But overall, the world and your kids need you just the way you are. Fabulous.
Meditate, practice yoga or quiet yourself daily – Screaming, wheels rolling across the floor, screeching, banging, and "MOM!" is all I hear for a good portion of my day. If I'm not removing my toddler's diaper because his brother filled it with mud then I'm usually peacekeeping sitting on the floor with both boys. When I'm not with the boys, my husband, or my friends, then I'm working multiple jobs.  So you see how I need to quiet myself daily to keep my sanity!
If you are a mom, none of what I just said surprises you.  Moms are great multi-taskers and usually have an inordinate amount of patience.  I have sensory issues so my patience often tested —  the slightest of loud noises can set me into a tailspin. It's a hard task to ask of one self to make a change— — especially with the added demands of raising children and maintaining a career.  Meditation or quieting is one way that can help us attain calmness — The calmness that is needed to think, process, and integrate our world. 
Meditation can be as simple as telling yourself, that everything will be okay. Life will work out. The power of subliminal thinking is very powerful.  Some evenings when I feel too anxious to sleep I ask my husband to tell me that everything will be fine and that I will sleep well. He'll say it exactly the way that I asked him to.  It works every time.
Debra Wesselmann in her book, The Whole Parent: How to Become a Terrific Parent Even if You Didn't Have One, states, "As a parent, when your child ego state is triggered your inner child takes charge of parenting! The purpose of meditation is to help you keep your present-day adult self in charge as you parent.  This is accomplished by separating out the child part of your self from the adult part."
Take time to do something fun – when we engage is things we consider fun we raise our serotonin and oxytocin levels – the chemicals in the brain that make us feel good. Be sure you're getting a daily dose! Laughing, phone call with friend, hiking, walking pets, if it makes you feel joy – do it at least once a day. You deserve it. A replenished mom makes happy kids.
Stop rushing – worthwhile things come when you're intentional and patient – As moms we automatically rush everything! We find ourselves saying, "Get in the car, put your shoes on, eat your dinner, get in the bath"  – the list goes on and on. We rush because we feel we'll never get anything done if we take our time. Slow down. Take a breathe. And know everything will get done. I sound like your Grandmother don't I? I notice when I slow down, I yell less and listen more. Try it. You may not get kids to bed at exactly the right time, but who cares if it's 10 or 15 minutes later anyway? A calm mom is much more fun to be around.
Planting the seed with your kids for cooperation – Planting the seed means preparing ahead of time by helping your child understand what to expect in certain situations and what will be expected of him. When expectations are clearly laid out, children are far more likely to cooperate and less likely to be disruptive or difficult. Each morning I ask my boys how they'd like their day to go. Then I let them know how I'd like mine to lay out. I always ask for their help and cooperation, especially when I have a long workday away from home.Planting a seed lets them digest the message and sets them up for success.
Ask for help – it lightens the burden of every day life – Asking family and friends for help can be an awkward and difficult thing to do. In fact, many moms avoid asking for help and end up trying to do everything themselves. You may find that once you take the step and ask someone for help, it is much easier than you expected. Many times, family members and friends are willing, but just don't know how to help. Whether you work out of home – or part/full time or you stay at home, parenting can be physically and emotionally taxing. How often do you feel comfortable asking for help?  Rarely, right?  This is an essential step to making your dreams come true. Ignoring your own needs can lead you to become physically and mentally exhausted, and neglect relationships with your friends and family. Worse yet, it will stop you from pursuing the things that you love to do.
Keep the lines of communication open with others – One of the main reasons we may get depressed or burnt out on motherhood is when hit hard times we begin to become resentful. Resentment will break up any good relationship so It's imperative to never allow that feeling to creep up on you. Resentment comes from constantly feeling disrespected, or being mistreated or short-changed. If you voice your concerns appropriately the minute you feel them you can avoid resentment from festering – being open to all your emotions is key. You pass on your emotional intelligence to your kids.
Have set time each day when all electronics go OFF for the evening – All the cell phones are off in our family at dinnertime and stay off. No computers, iPads, DS's. This is the optimal wind-down time for the soul. Right before we go to bed, we need to calm our senses and center ourselves for a good night's sleep. Families engage more when no one is looking at a screen. Try it.  You'll love the IRL love you get when the screens are dark!
Read or do something that inspires you before bedtime  – What ever you don't process in your waking hours your mind will process during sleep. It's important that you eliminate all stress, agitating imagery or bad energy before bedtime. Give your mind something wonderful to process so your subconscious can absorb and process the positive
Dr. Wayne W. Dyer, a guru of self-development, has great recommendations for you before you slumber!


·       As you lie in bed preparing for your nightly slumber, remember that the last thought you have in your mind can last up to four hours in your subconscious mind. That's four hours of programming from just one moment of contemplation prior to going into your unconscious state. Create a reminder like a prayer or mantra to place by your bed. Write these words and read them as you get comfortable: I am going to use these moments to review what I intend to manifest into my life. Keep that sign there to remind you how to spend your pre-sleep moments nightly.


·       If before dropping off to sleep you are assailed by worry, distress, or fear, do not stay in bed. Get up, turn on the light, take a few deep breaths, read from a spiritual text, meditate for a few moments in front of a white candle, say a prayer—do anything other than staying there lying down. You cannot defend yourself against these onslaughts while remaining snug in your bed. If distressing feelings come back when you return to bed, get up, turn on the lights, and try something else. When you finally do feel peaceful back in bed, repeat your loving I ams and drift off to sleep ready to have your ears opened and your instructions sealed.
Leave Post-it Notes to yourself in areas you'll see them with inspiring soul-boosting reminders – Don't underestimate the power of subliminal messaging! Some believe once you write it down, then it comes true. I have a post note above my desk that says, "I am responsible for my own peace of mind." Try it. It can be as simple as "I will forgive myself" or "Happiness and peace will run my day." Get more inspirational messages at SimpleReminders.com

TAKE TIME FOR YOURSELF. IT'S ESSENTIAL TO RECHARGE YOUR SOUL IF YOU'RE GOING TO BE THERE FOR OTHERS.