Southern California's Secret to Keeping Your Kids Busy & Happy!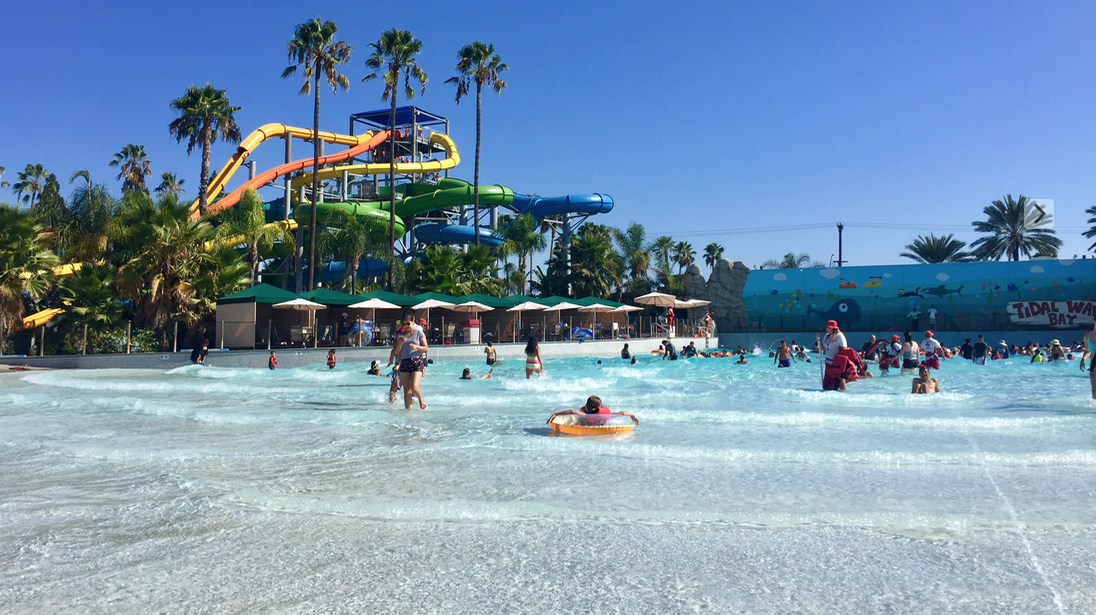 NEXT STOP…BUENA PARK!
I'm excited to team up with VisitBuenaPark.com and help promote the fantastic attractions and all fun offerings the city has for families. Buena Park is located just 5 miles from Disneyland ®Resort, 10 miles from sandy white beaches and 20 miles from Los Angeles. The city is not only known for its premier location, but for its world famous entertainment, interactive dinner shows and award-winning food.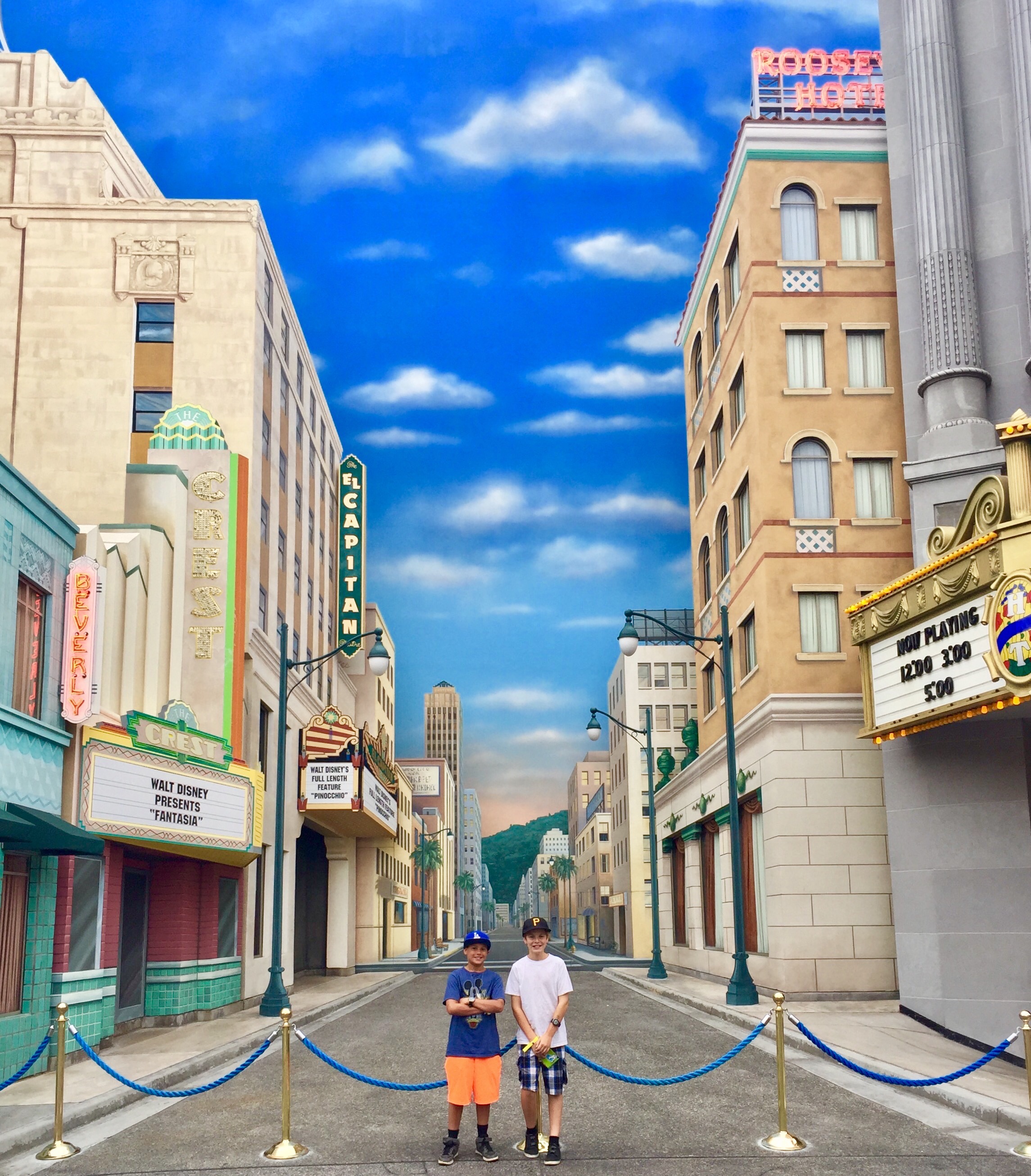 Disneyland and California Adventure Parks
You need at least a 7-Day stay to experience all of Buena Park. Plan at least 2 of the days for the world renowned Disneyland® and California Adventure. So much to do, see and eat! Don't short change your trip! Stay for several days and enjoy the pure magic of Disney.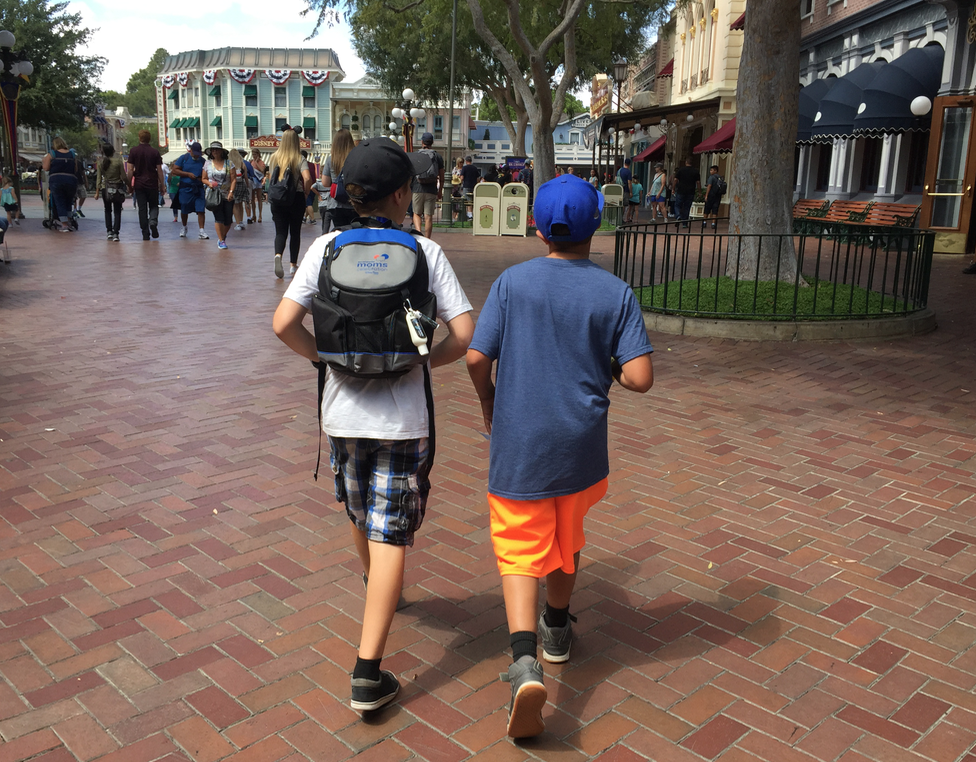 This park invites you to experience 8 themed lands with over 60 exciting attractions. You can meet their favorite Disney ® characters, go on an exciting adventure and enjoy the nightly firework spectacular. If you like to stay on a budget you will save money if you stay at select Buena Park hotels. Plus many of them offer the convenience of complimentary shuttle service to and from the theme park.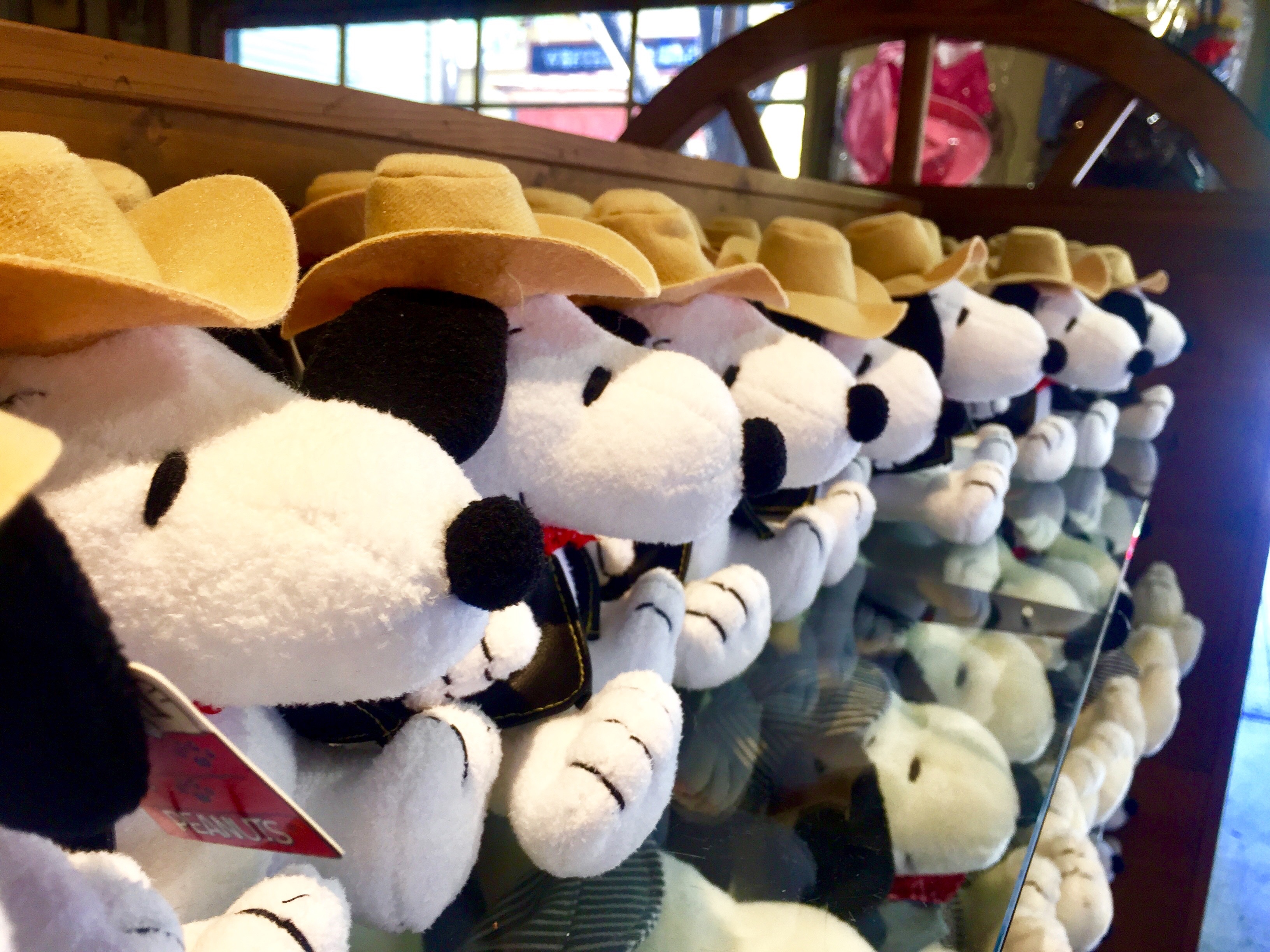 Knott's Berry Farm
As a little girl, I grew up visiting Knott's Berry Farm. My dad loved it because back in the day, it was the only amusement park that served iced cold beer. With dozens of rides, shows and attractions in four themed areas, there is something for every age. The food is always a perk for us. We just love the BBQ smell, giant pickles and yummy drinks throughout.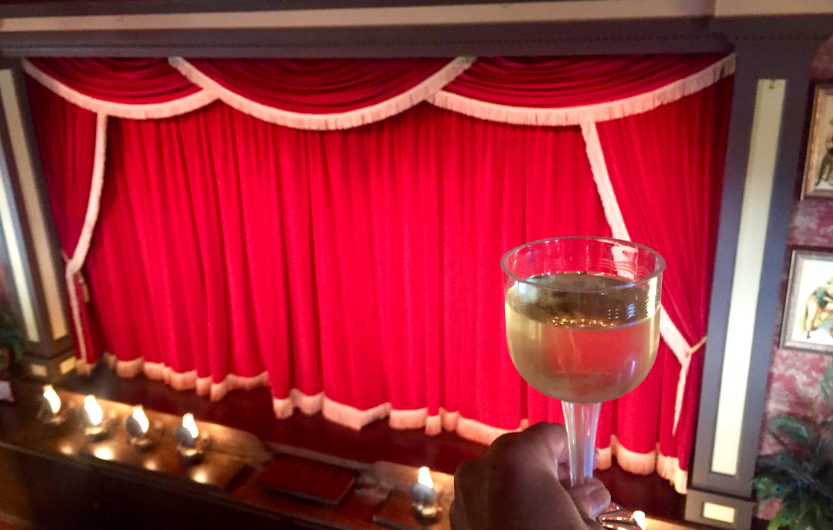 The food is really delicious here, so be sure to plan out your meals before you go! Mama likes to get some wine at the Calico Saloon! Where you can relax with a sarsaparilla, Knott's signature boysenberry punch, soft drinks, beer and wine, popcorn and other quick refreshments at the Saloon. Kids love hanging there too. Throughout the day, enjoy singing and dancing from the saloon show. Be sure to ride the Silver Bullet, California's largest inverted coaster, fight off the Queen Kraken on the interactive 4-D adventure, Voyage to the Iron Reef and hop on the newly renovated Ghost Rider, the West Coast's longest, fastest wooden roller coaster.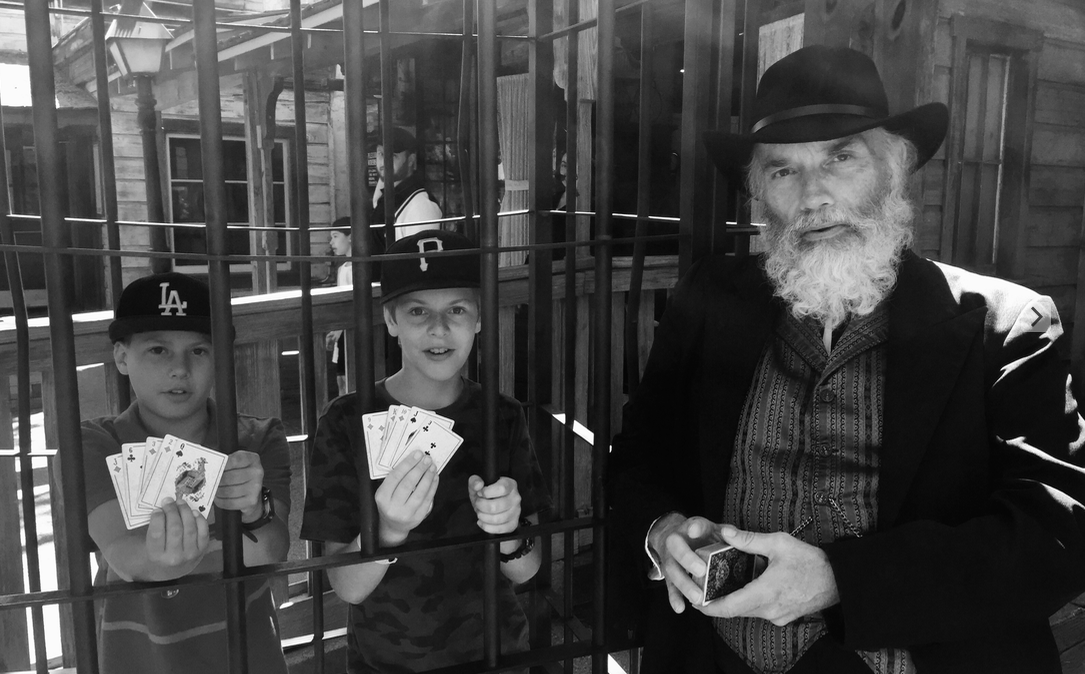 The boys are obsessed with Ghost Town Alive. Every one who works here is 100% in character all the time! It's kind of surreal. You really feel like you're in the old west! I think it's only there until September 4th. Check the website… Ghost Town Alive is action-packed with bandits, cowboys, robberies, judges, a good ol' western hoedown, and much more! As you can see, our boys experienced the beloved town of Calico and became fast friends with all involved.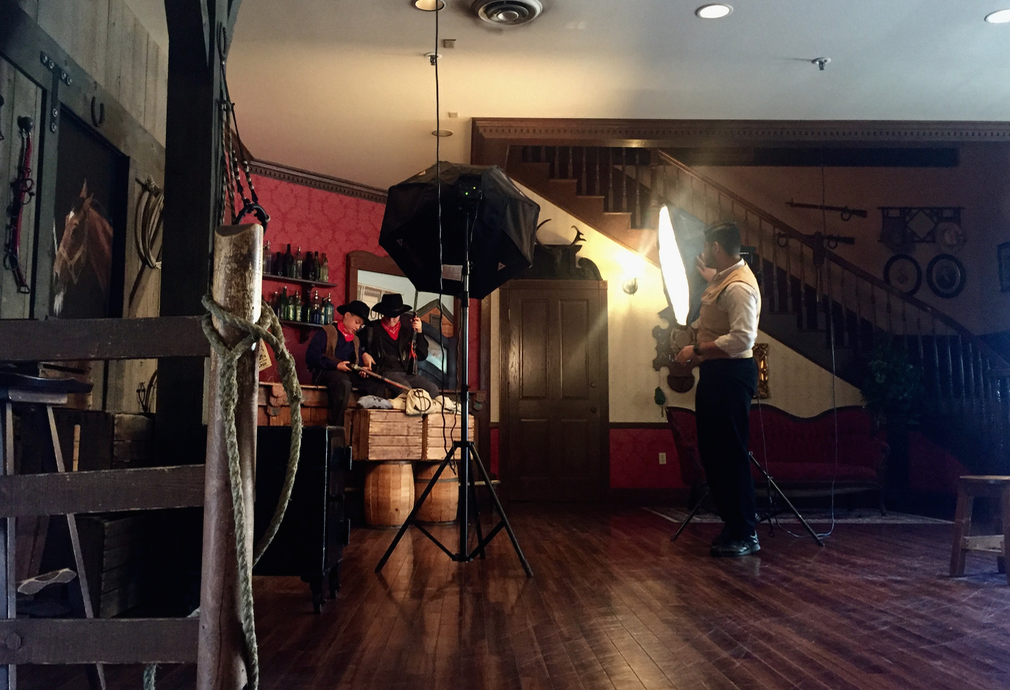 And the PHOTOS! The boys got to dress up and get into their wild west characters too! Not bad pricing… The session was $35 for an 8 x 10 and 12 wallets sized photos!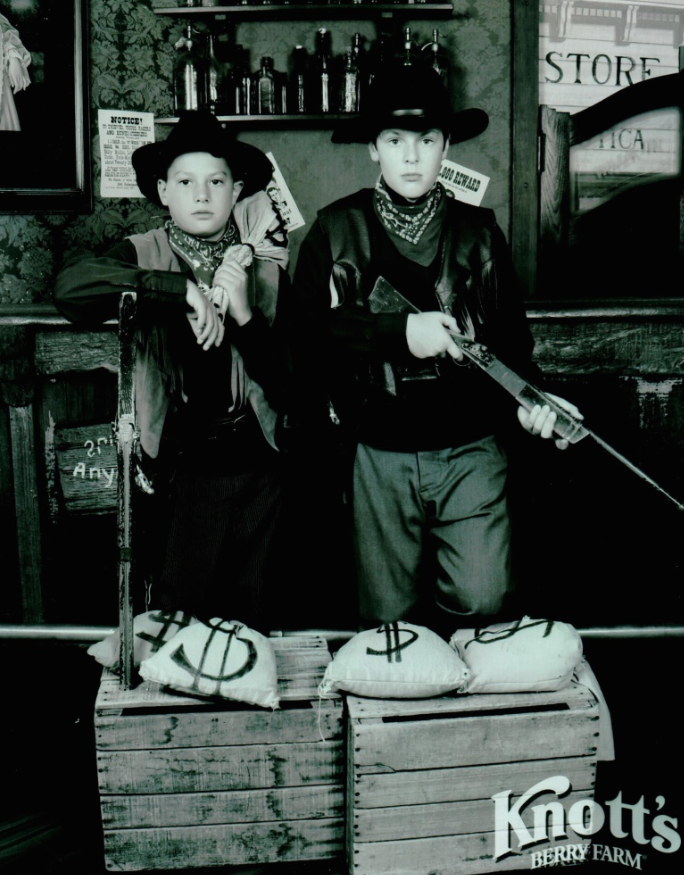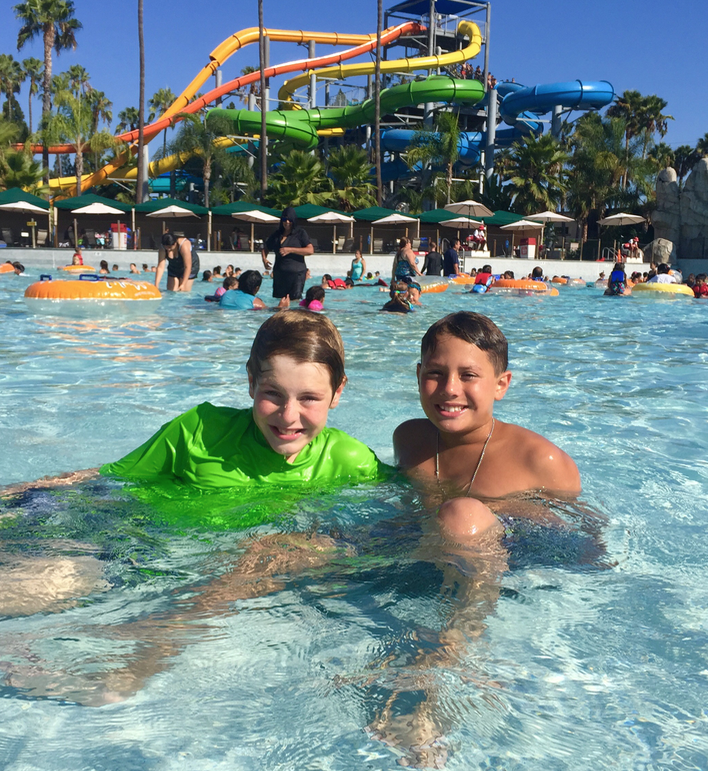 Knott's Soak City Waterpark
This place is the ultimate water fun park! I had no idea just how all encompassing and action packed it was. Adjacent to Knott's Berry Farm, Knott's Soak City waterpark offers 13 California beach-themed acres designed for thrill seekers of all ages. My suggestion is to bring a picnic with fresh food and water. It's very hot here. However if you want to feel like you are at an upscale hotel pool with food service, you MUST RENT a CABANA for the day (think it's $175). You'll keep cool in the shade and won't have to trek all the way to the cafeteria for food. They also offer beer and wine. Speed fans will want to head to Banzai Falls' six slides or Old Man Falls' three 63-foot high vertical chutes. For wave riders, Tidal Wave Bay provides the ultimate endless summer, while the whole family will love relaxing in one of the world's longest lazy rivers. Even kids have their own water wonderland at the Gremmie Lagoon and three-story interactive Beach House. Plan on spending about $18 for parking.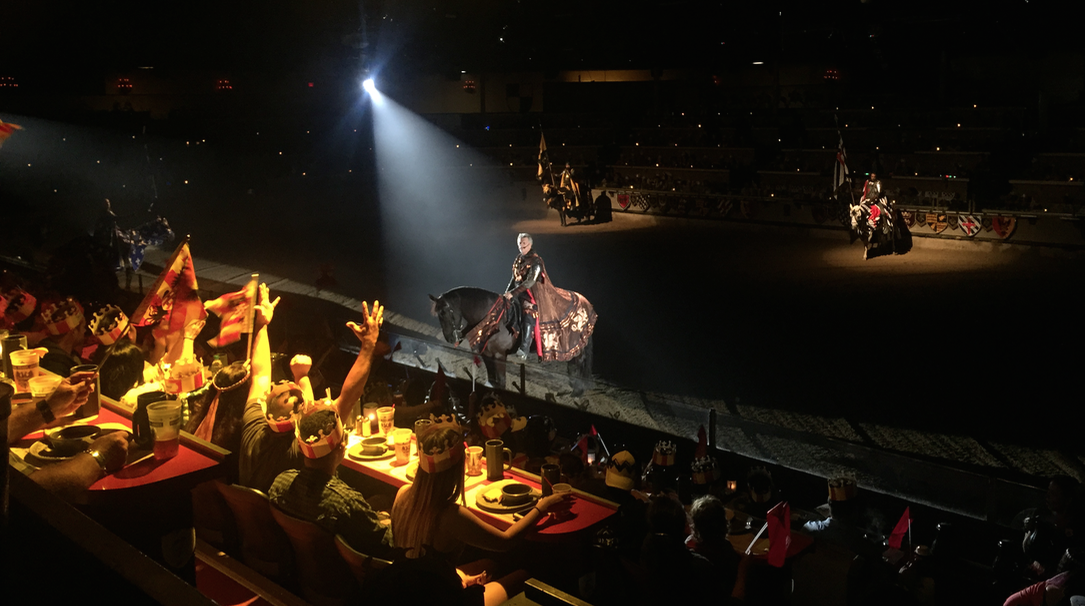 Medieval Times Dinner & Tournament
This place is BEYOND COOL! If you have adventurous kids between the ages of Six and 15 you must dine at Medieval Times! Bring lots of souvenir money, they sell cool knight attire and weapons. Named "Best Tourist Attraction" by OC Weekly, visitors to the castle are transported back in time to an age of chivalry during the two-hour medieval tournament. You can wander the corridors before the show and discover the indoor stables, elaborately decorated Hall of Arms and lush outdoor gardens.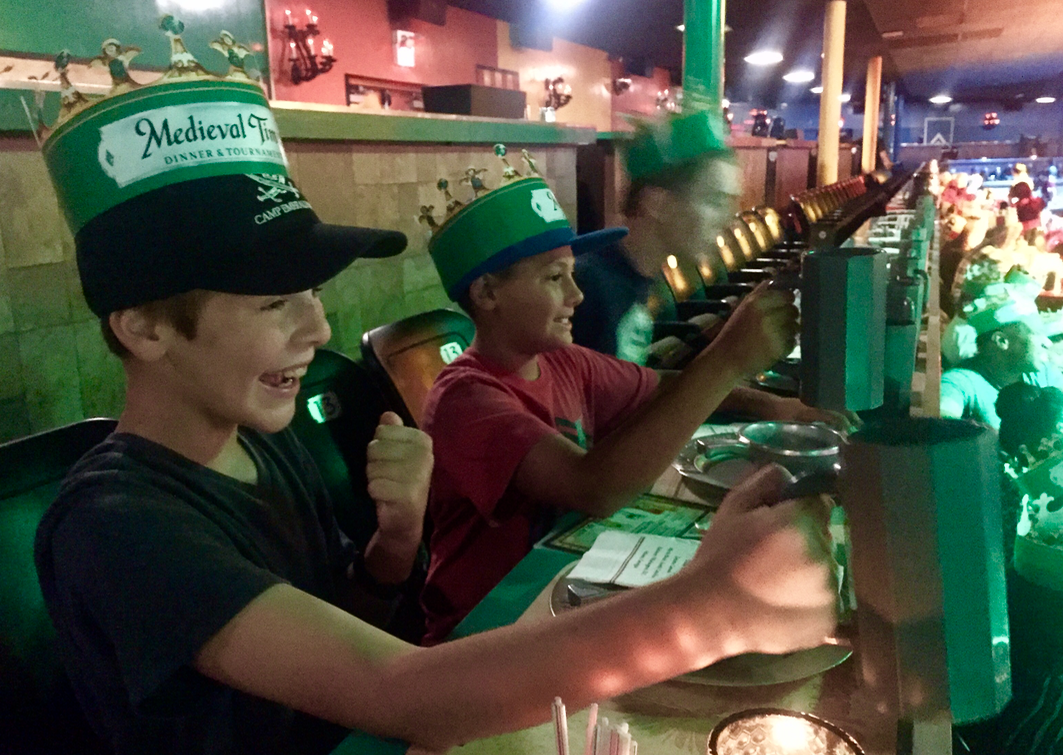 Cheer on your favorite knight as they compete in authentic jousting tournaments, hand-to-hand sword fights and win the heart of the princess with games of skill. During the tournament, feast like a king on a three-course meal with roasted chicken, tomato bisque soup, herb-basted potato, garlic break, sweet buttered corn and delectable dessert. The food was fresh and delicious!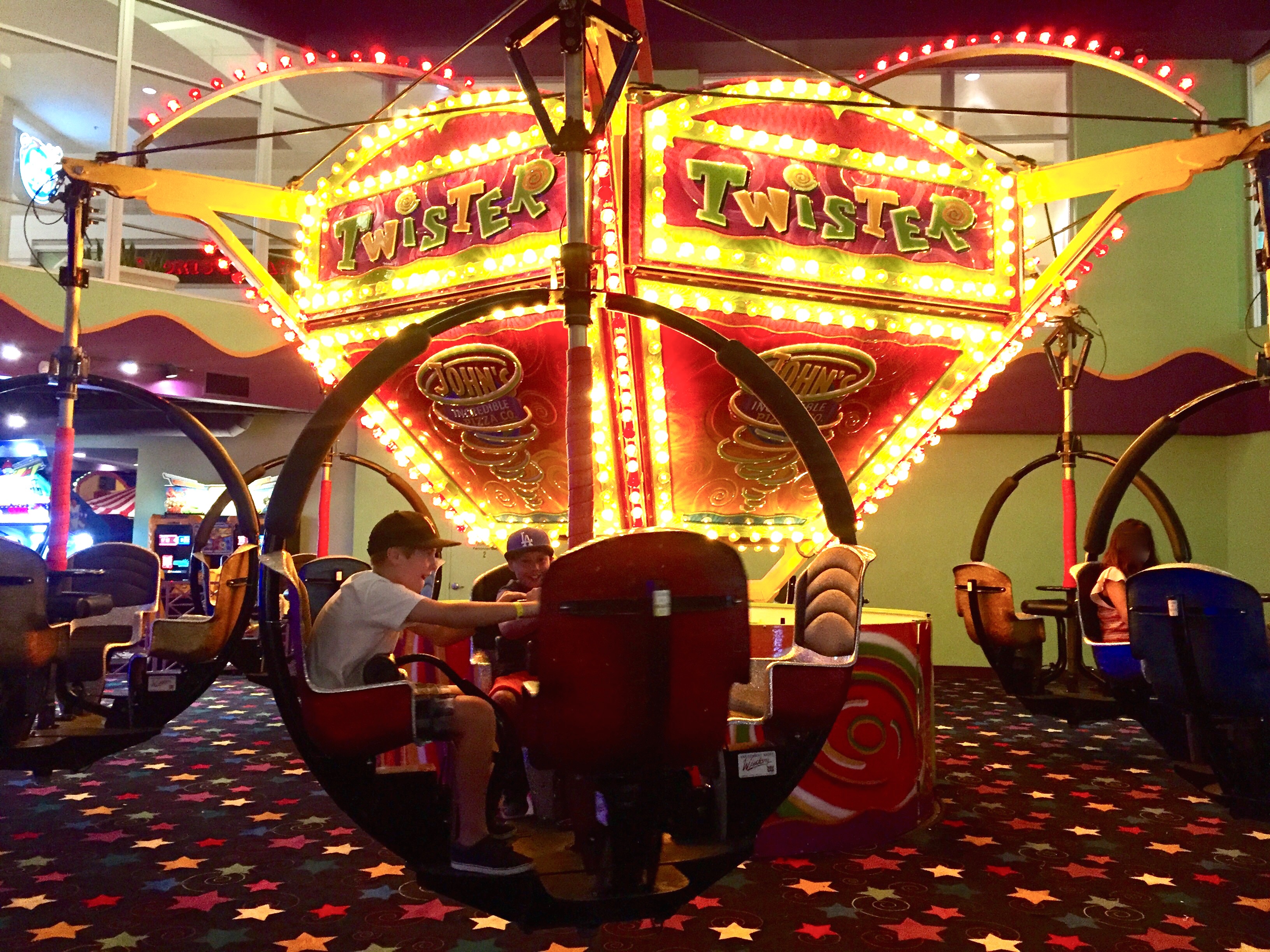 John's Incredible Pizza
This place is HUGE! The size is deceiving as it is in a shopping mall. It's not just arcade games, but John's incredible Pizza offers rides, bowling and an All You Can Eat Buffet. Pizza is great, the other food is touch and go, very cafeteria style… So stick with the fresh pizza and all you can eat ice-cream and you'll be all set! John's Incredible Pizza Company is a family-fun entertainment center with unlimited food and fun. Budget about $12 for adults and roughly $7 for kids. You have to buy game cards to play games, but some special meals come w/a pre-loaded card.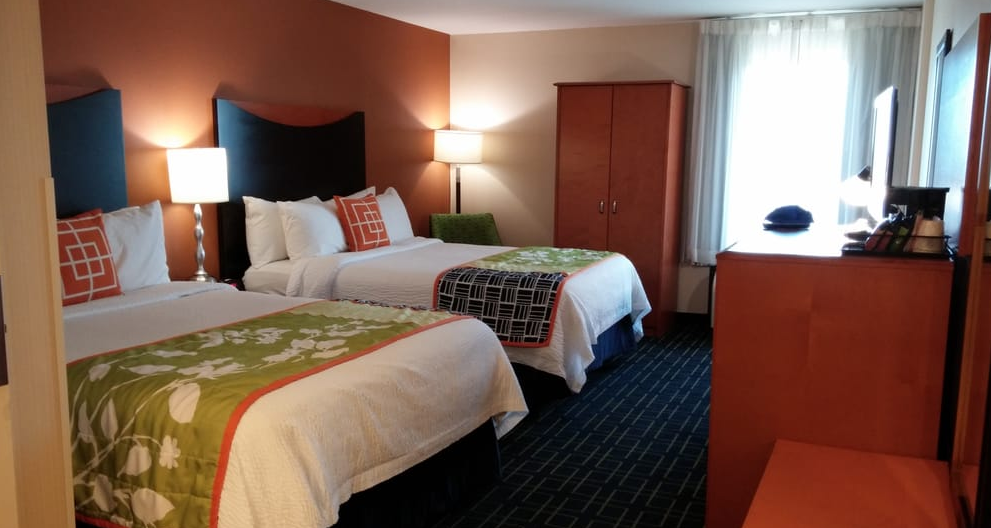 Fairfield Inn & Suites by Marriott
Simple, clean and very affordable. An FYI, There is no place to dine in this hotel. However, there is a Sizzler next door… we did love that this place served hot breakfast each day until 11 am! It was so convenient. The Fairfield Inn & Suites is a newly renovated, modern hotel located just a half a mile from Knott's Berry Farm. Guests can enjoy the convenience of a complimentary shuttle service to local attractions including Disneyland® and Knott's Berry Farm as well as no parking fees and free hot breakfast. Whether you're looking for a spacious guest room or two bedroom suite, the Fairfield Inn has you covered. Each room is outfitted with their signature Marriott Serta mattress, microwave, refrigerator and complimentary Wi-Fi. Other amenities include a fitness center, outdoor pool and spa, laundry facilities, gift shop, guest laundry and business center.
To see many more fun and or FREE things to do on your next visit… click here VisitBuenaPark.com.