Women Rule Breck! And we enjoyed every minute of it!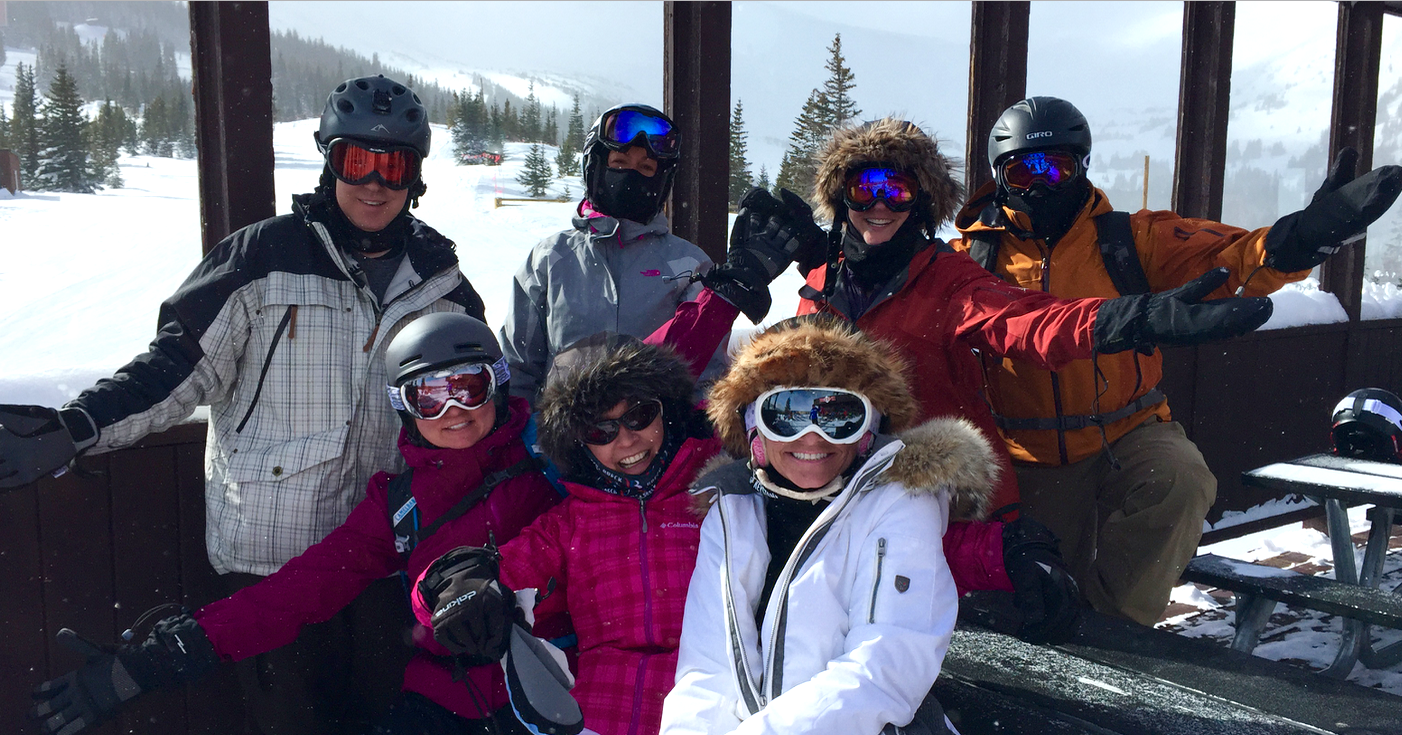 We'd like to thank the PR team at Breck for comping our lift tickets! My best friend, Jaime enjoyed her Birthday on the mountain!  A great shout out to Helmet Huggers for making us gals more fashionable on the slopes by covering up our boring helmets! She picked Breckenridge, Colorado because it is a real, historic mining town, it's charming and has real a genuine sense of community and a friendly, welcoming small town feel. The dining is fantastic!  Oh and I forgot to tell you Women Rule Breck! Breckenridge officially launched its Women's Ski Week, Feb. 12-21, 2016 and includes Ski and Snowboard School programs like Ultimate 4 lessons for women and the popular Women & Wine program, as well as gear demos and First Tracks access. This week is part of the resort's focus on getting more women on the mountain. Of course, women, men and children are always welcome year-round at the world-class, Breckenridge Ski and Ride School. Womensskiweek.com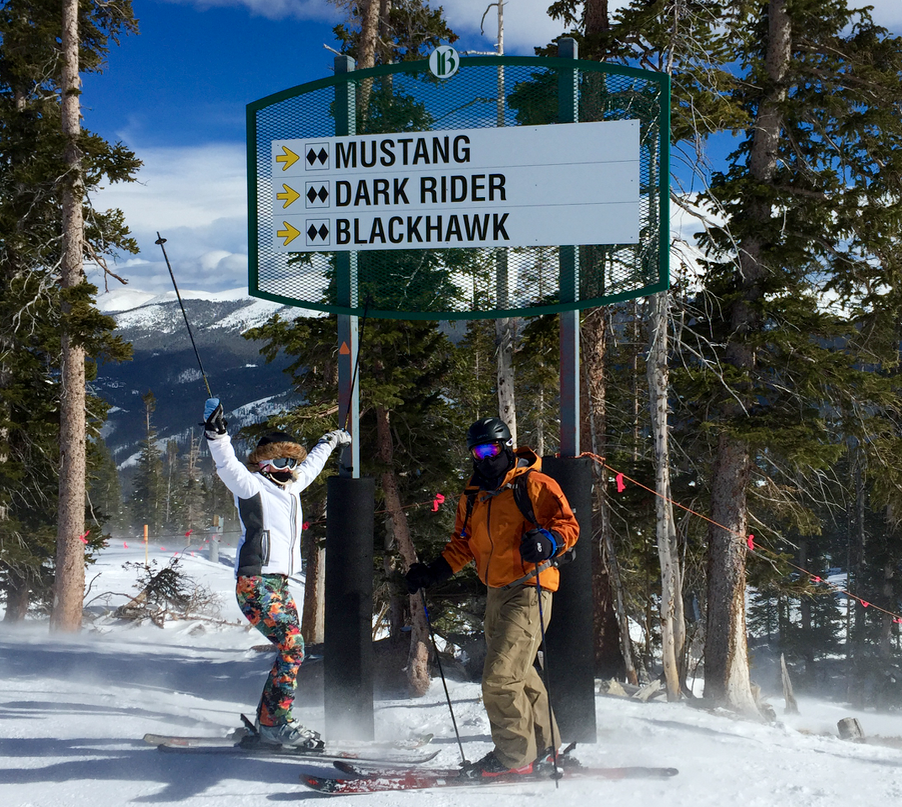 We Say Let it Snow!
Did you know Breckenridge Ski Resort has been one of the snowiest ski resorts in North America for two years running? In fact, Breck was the snowiest of the big resorts in Colorado last year with more than 27 feet of snow and a yearly average of 350 inches a season. The best part, the snow only gets better as the season gets later – Breck's high altitude base at 10,000 ft. combined with the unique weather patterns in the Ten Mile Range make for incredible spring conditions well into April. And some locals like to think Breck's annual Ullr Festival to honor the mythical norse God doesn't hurt either. UllrFest.com.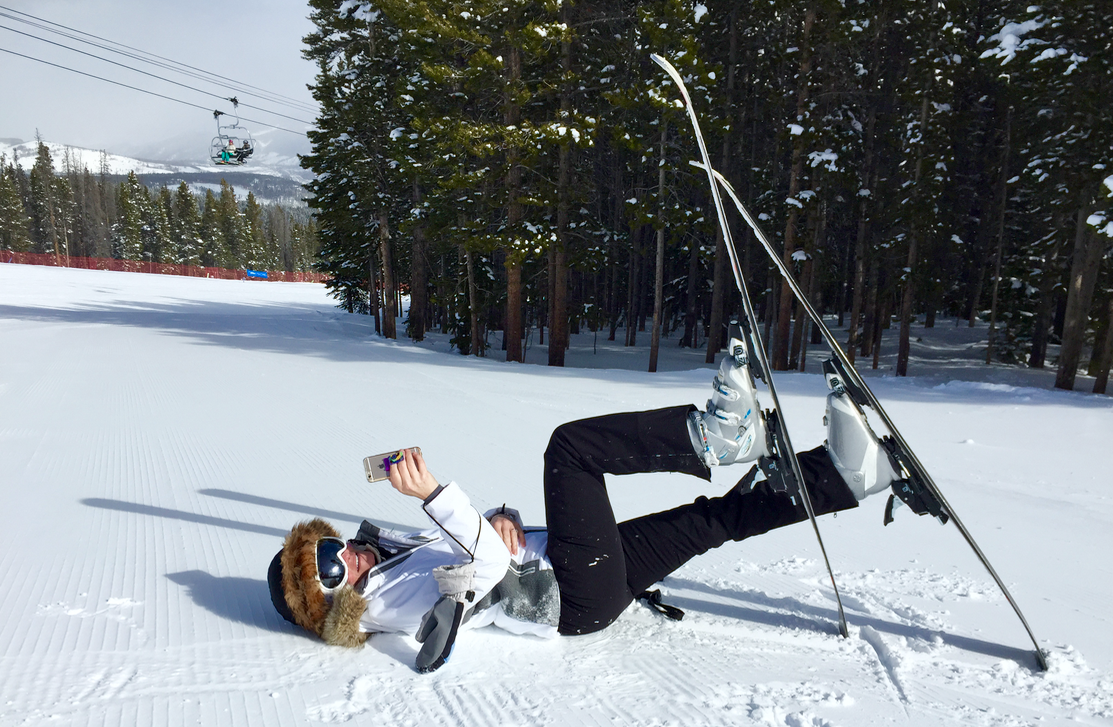 We we're impressed with the family-friendly terrain and the world-class ski and snowboard school, all situated above an authentic, hip Colorado mountain town, there are good reasons why "Breck" is one of the most popular ski resorts!  Renowned for the welcoming spirit and friendly character of their locals, with over 200 restaurants, bars, and shops, and numerous year-round activities and events, Breck embodies more than just a destination, inspiring a way of life.  Breckenridge.com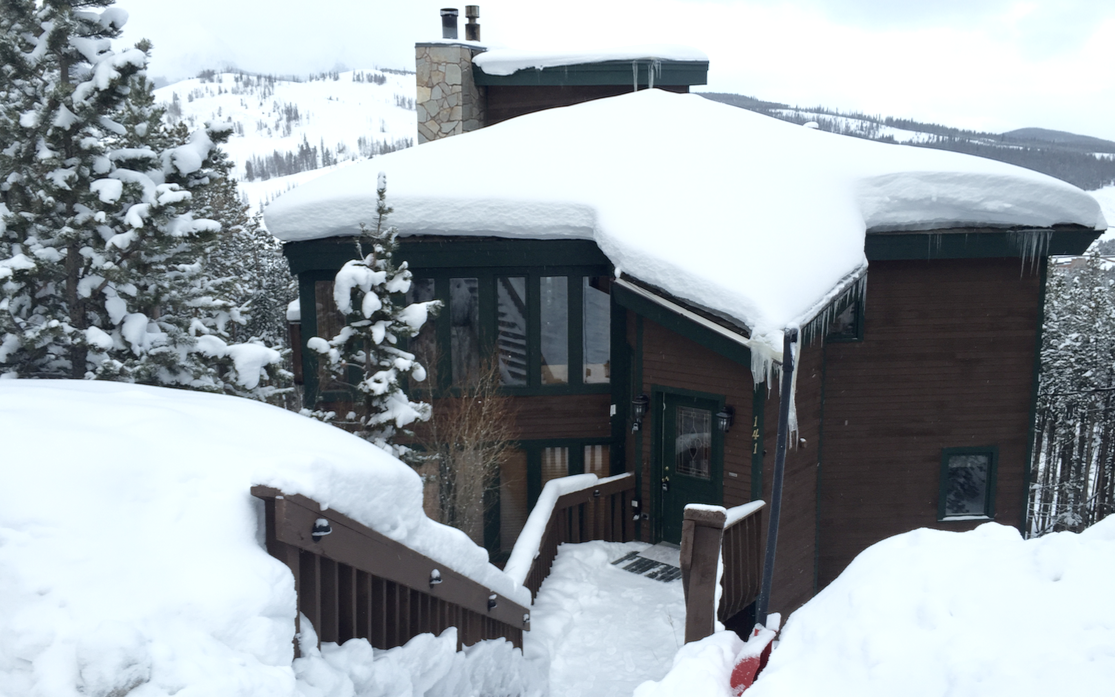 LODGING
We found our home on HomeAway.com – we had a party of 12 so staying in vacation home was perfect! We were about 10 minutes from the mountain. There are not a lot of private homes on the mountain, so you have to stay in nearby village. Of course there is One Ski Hill Place if your party is smaller than ours. I would definitely stay there next time, it is mid mountain and very convenient.
Our snow board instructors were amazing! The kids loved the ski school while mom and dads enjoyed exploring the vast terrain and sheer beauty of the slopes.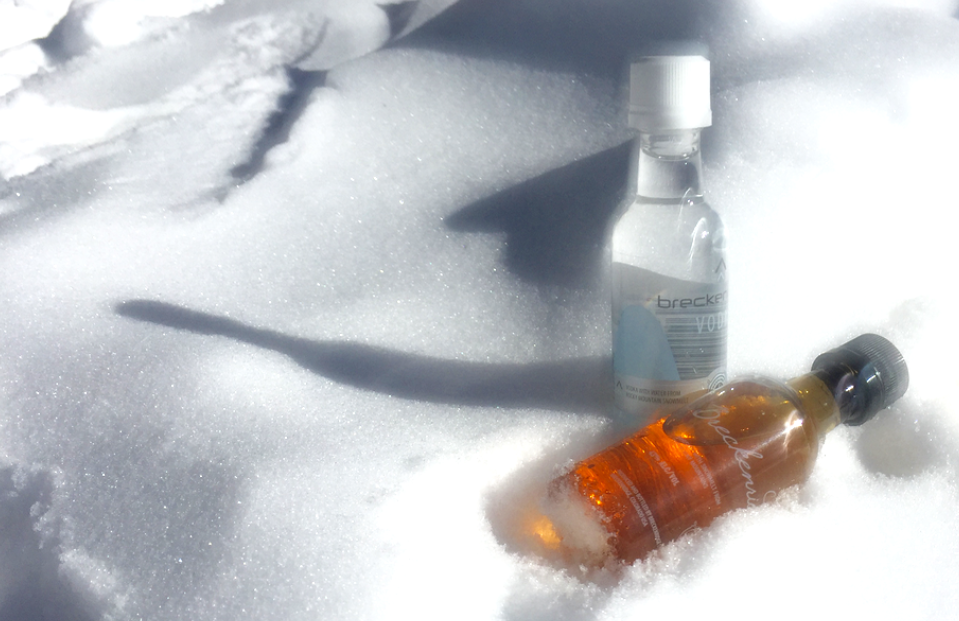 If You Take a Trip, Here are Some Restaurant suggestions
LUNCH/DINNER
The Breckenridge Brewery is located at 600 S Main Street, now one of the nation's top microbreweries. Sample the goods with a flight, or settle in with a favorite style of brew. A couple of our favorites are the Summer Bright Ale and 471 Double IPA. Enjoy great burgers, sandwiches, pub salads and daily specials. Find them on Instagram, Twitter and Facebook.
Modis (113 S. Main St.) offers a modern menu matched with exceptional cocktails, which makes this the perfect stop for happy hour or dinner. Under new ownership and now serving brunch, Modis is one of several restaurants that exemplify the spirit of the Breckenridge Craft Spirits Festival – be sure to check out the cocktail menu. Find them on Facebook.
Try the Motherloaded Tavern , located at 103 S. Main Street, for a taste of home cookin'. Home-made mac-n-cheese, chicken and waffles, paninis, pot roast and the best not-chos in town. For a light handheld bite, hit the original Crepes a la Carte, located at 307 S. Main St. Go sweet and savory for dinner and dessert in just one stop. Find Crepes on Twitter.
Park & Main (500 S. Main St., across from Empire Burger, 970-453-9493) is the latest offering from brothers and local restaurateurs Ken and Todd Nelson. Billed as world sandwich + breakfast + espresso + wine bar, Park & Main delivers a dining experience unlike any other in Breckenridge. Well-known in the local community and recognized nationally for their restaurants, the Nelson brothers also own/operate Briar Rose, Giampietro's and Empire Burger. Find Park & Main on Facebook.
Blue River Bistro (305 N. Main St., 970-453-6974) is known for great cocktails, incredible brunch, seasonal menus and live lounge music on weekends. They're planning a major facelift on the dining room this fall. Find them on Facebook.
Visit Twist for Matt Fackler's modern take on comfort food. (Matt is also the mind and chef behind Relish, another fine dining classic in Breckenridge). Mountain Flying Fish serves incredible sushi and Hearthstone offers another excellent fine dining experience in a restored Victorian home.
Visit the Briar Rose for impeccable service and white tablecloth dining. Between the wine selection and variety of beef and game dishes, Briar is a couple's classic. Hearthstone serves up elegant entrees in a restored Victorian home. Grab a tucked-away table at Modis (you'll feel like royalty walking down their staircase) or get cozy and a bit more casual at The Warming Hut.
Go casual at Giampietro Pasta and Pizzeria. With a morning of activity under your belt, you just might be able to finish one of the calzones that are typically large enough for two. Mi Casa (600 S. Park Ave., 970-453-2071) offers a tequila menu with over 100 options; the bar is notorious winter and summer with the after-work (and after-play) crowd.
At Relish, located at 137 South Main St. (second floor) in the Blue River Plaza, owner, Matt Fackler blends his culinary experience with regional influences to develop a menu full of exciting flavors. For excellent company at the bar, try SouthRidge Seafood, located at 215 S. Ridge St., 970-547-0063.
Family-friendly dining
Lunch: Relax with lunch at the original Breckenridge Brewery (600 S. Main St., 970-453-1550). Adults can savor a seasonal brew and a burger while kids get to sample a menu made just for them, all items just $5. For a handheld bite, head to the original Crepes a la Carte (307 S. Main St.) where your toughest moment will be deciding whether to go sweet or savory. Popular for locals' lunch, Fatty's (106 S. Ridge St., 970-453-9802) is also great for families because of their diverse menu and large seating area. Try the sandwiches, daily specials, or the pizza (gluten-free crust also available).
Dinner: Head to dinner at Mi Casa (600 S. Park Ave., 970-453-2071), where the whole family can indulge in fresh, traditional Mexican cuisine in a cozy hacienda atmosphere. Or, have a fun dinner experience at Downstairs at Eric's – this locals' favorite has a large arcade for kids (and kids at heart). In addition to an extensive beer list for Mom and Dad, Eric's pub-style menu has everything from burgers and nachos to salads and soups. At The Warming Hut (207 N. Main St., 970-389-3104), kids with refined palates can order half portions of many menu options.
Connect with Breck Tourim on Facebook, Twitter or Instagram @GoBreck and tell us why you love Breckenridge using hashtag #BreckBecause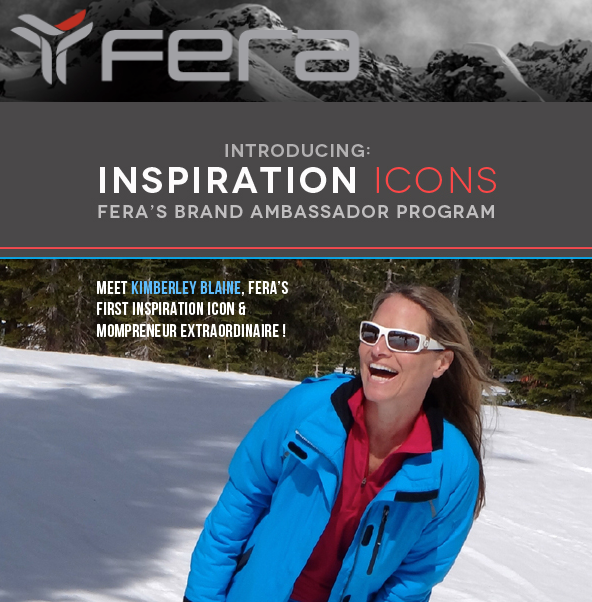 I WEAR FERA ON THE SLOPES! I'm proud to be an ambassador for
Fera Style
ski wear…when I'm out and about in the snow or skiing. I hope you take the opportunity to try some of their products out using my coupon code listed below…  You can see by the photos that their parkas, pants and sweaters are sophisticated, classy and very functional. The price point is good as all their merchandise is very high quality and in line with the ski trends each year. – See more
HERE.
If you use my discount code GOTOMOM you'll get 20% off any purchase at Fera Style!