Mexico Escape: Hacienda Style at Sheraton Grand Los Cabos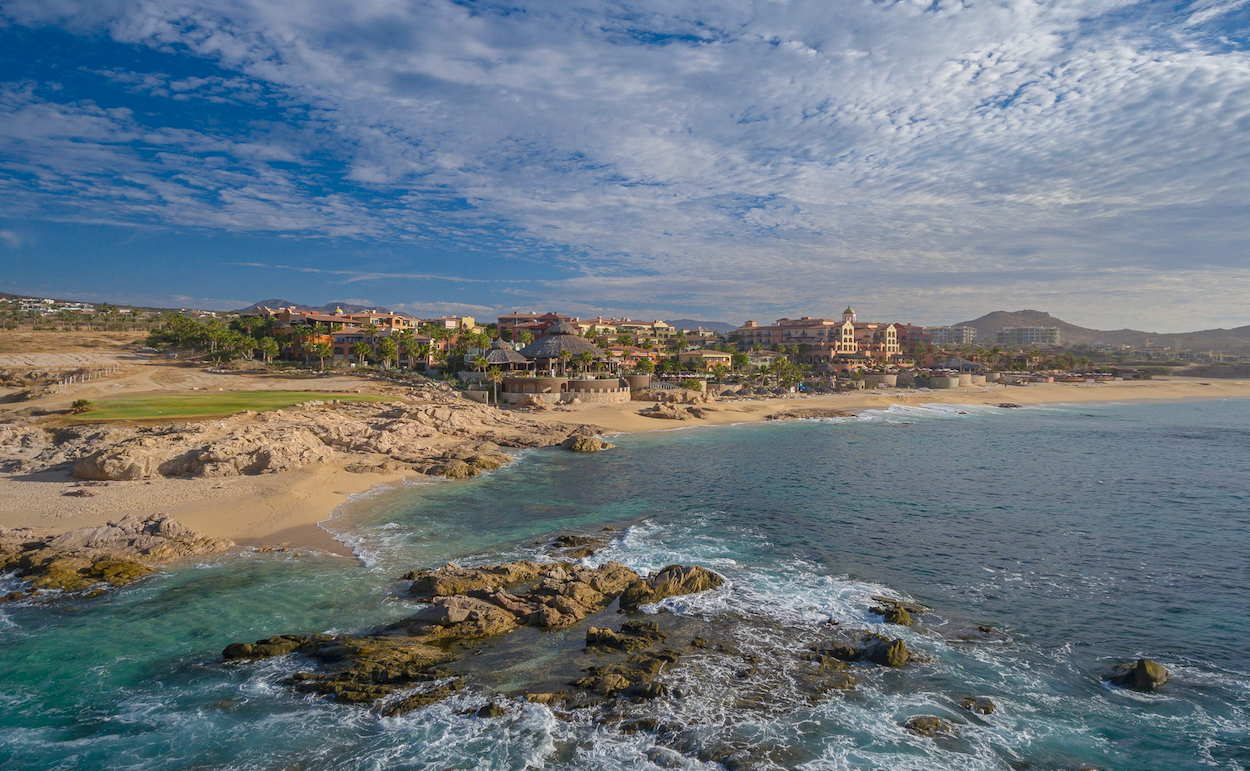 Discover a Cabo San Lucas resort like no other — a tucked away oceanfront enclave framed by colorful Mediterranean architecture, the brilliant white sands of private Tortuga Beach and endless views of the Sea of Cortez. We bring our kids to Mexico several times a year. They look forward to all aspects of traveling Cabo! From swimming in many fun hotel pools, to sailing and snorkling off the boat, to buying fun shirts in town, they've got it down. Being that it's so close to LAX only a two hour flight, makes these types of trips very convenient. We liked the Sheraton as it was big enough to handle crowds but did not feel crowded. Now the vacation club, next door, which are privately owned, seemed a bit more congested than the hotel… So be sure to stay at the hotel. They have great baby and toddler pools so it really has families at top of mind. The staff is plenty, are kind and very attentive. We typically do Cabo in Summer, but the waves are so strong and we don't allow our kids near the ocean. However, in the Winter, the water is gentler. The kids were able to wade in it and play for hours.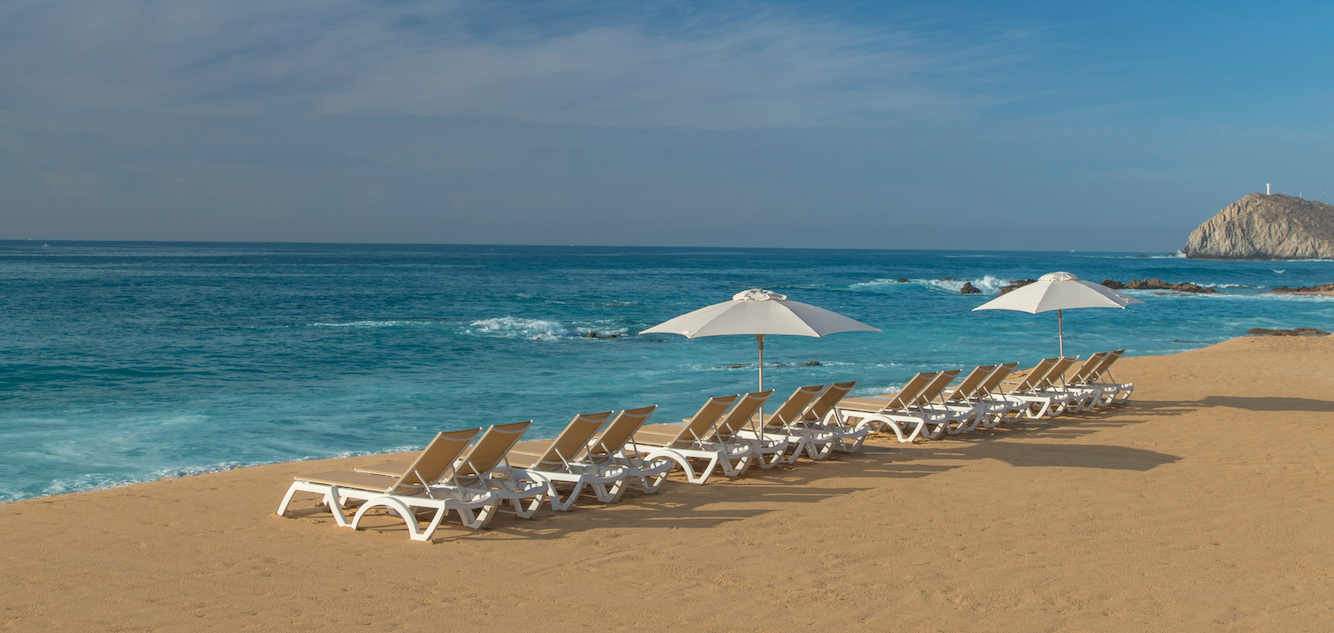 At the southern tip of Baja Peninsula, six miles from downtown Cabo San Lucas, The Sheraton has nicely appointed large rooms with classic Old Mexico flair and private balconies.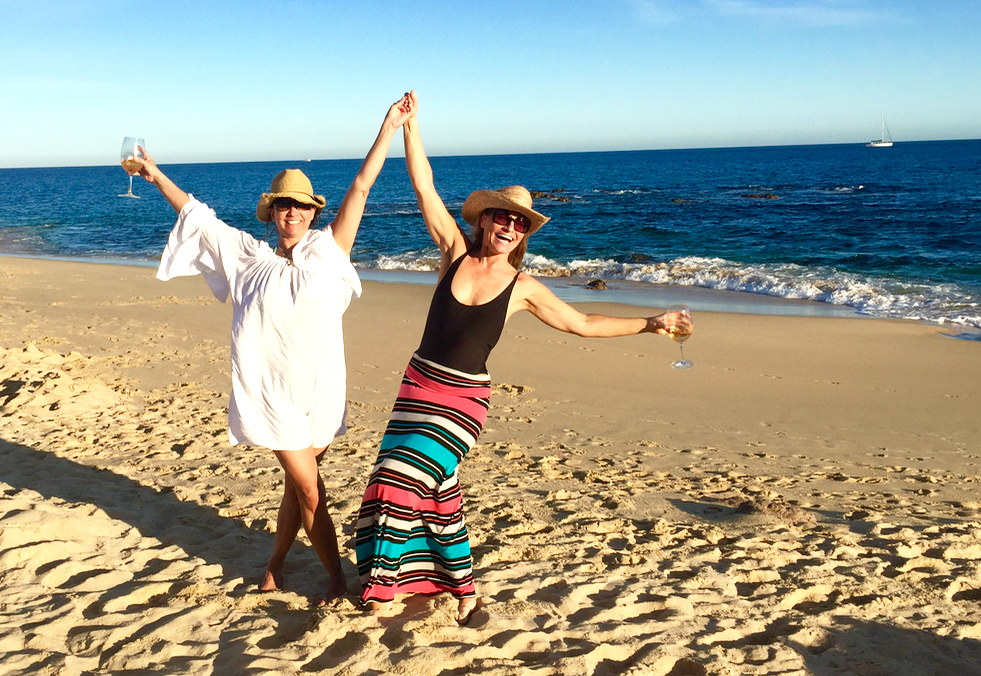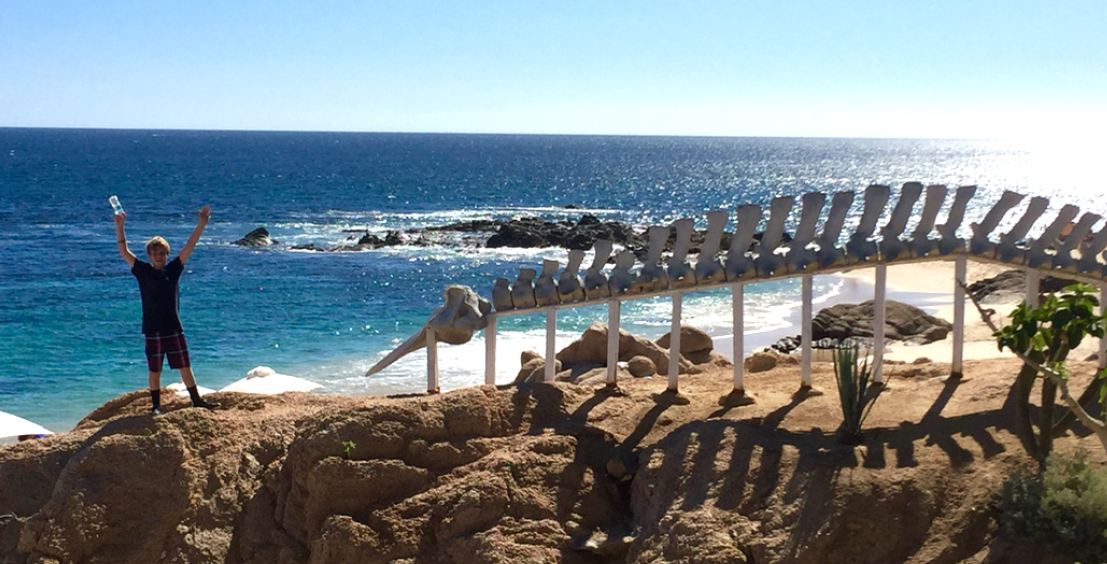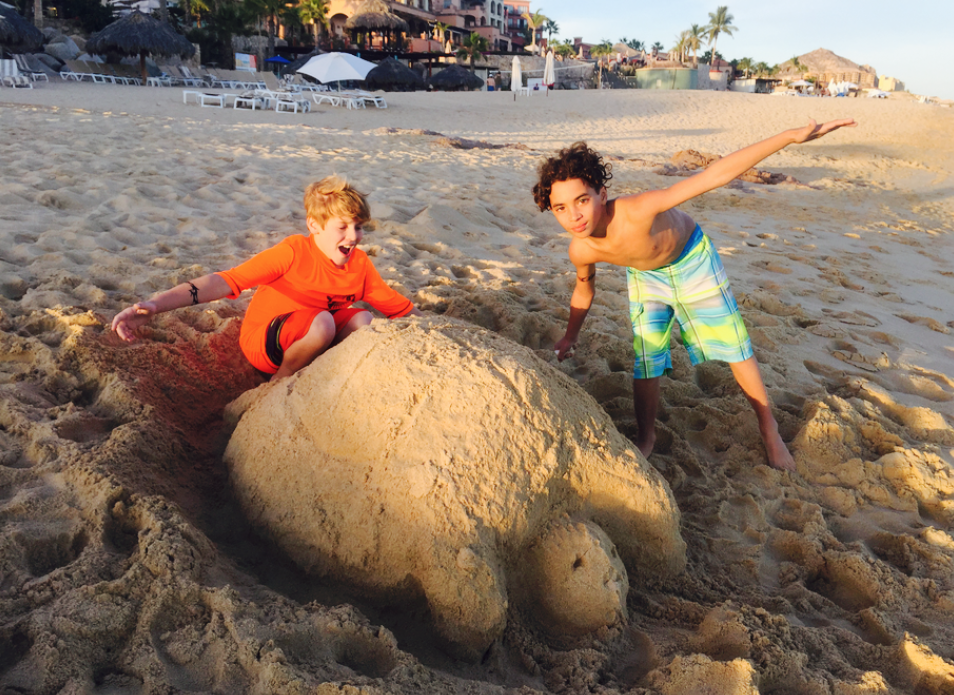 Find your perfect oasis, whether it's family fun and watersports or oceanfront serenity, at one of five pools.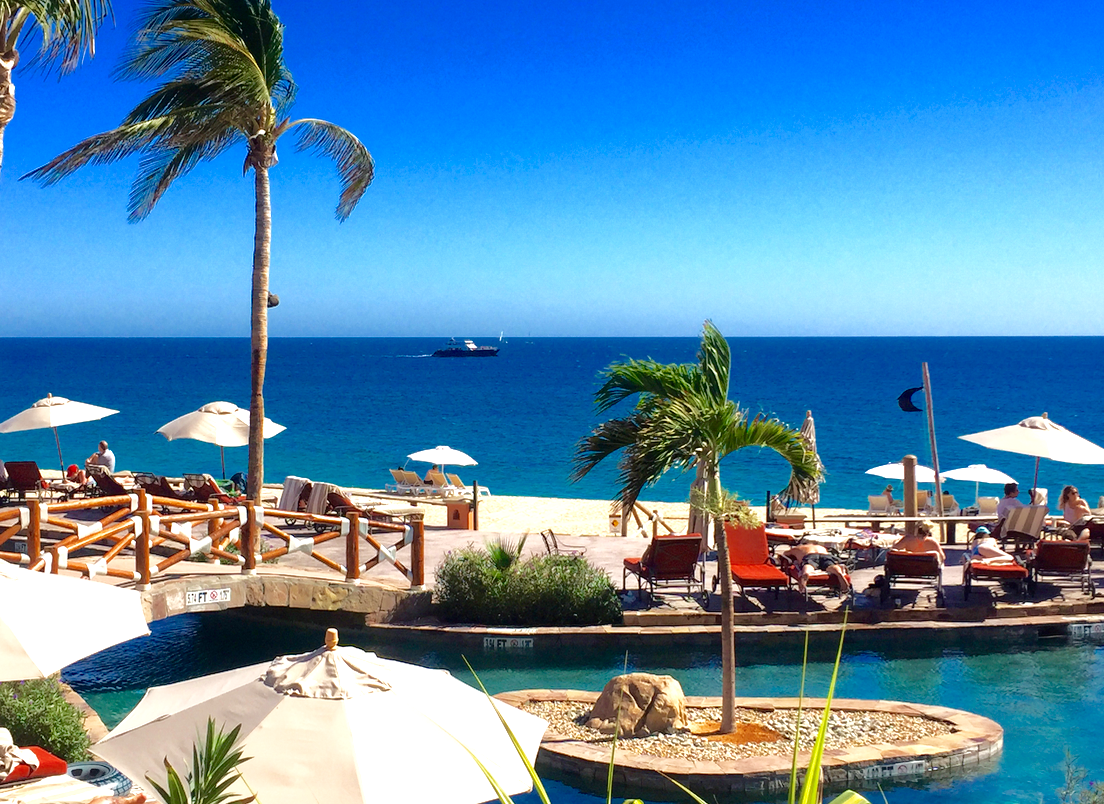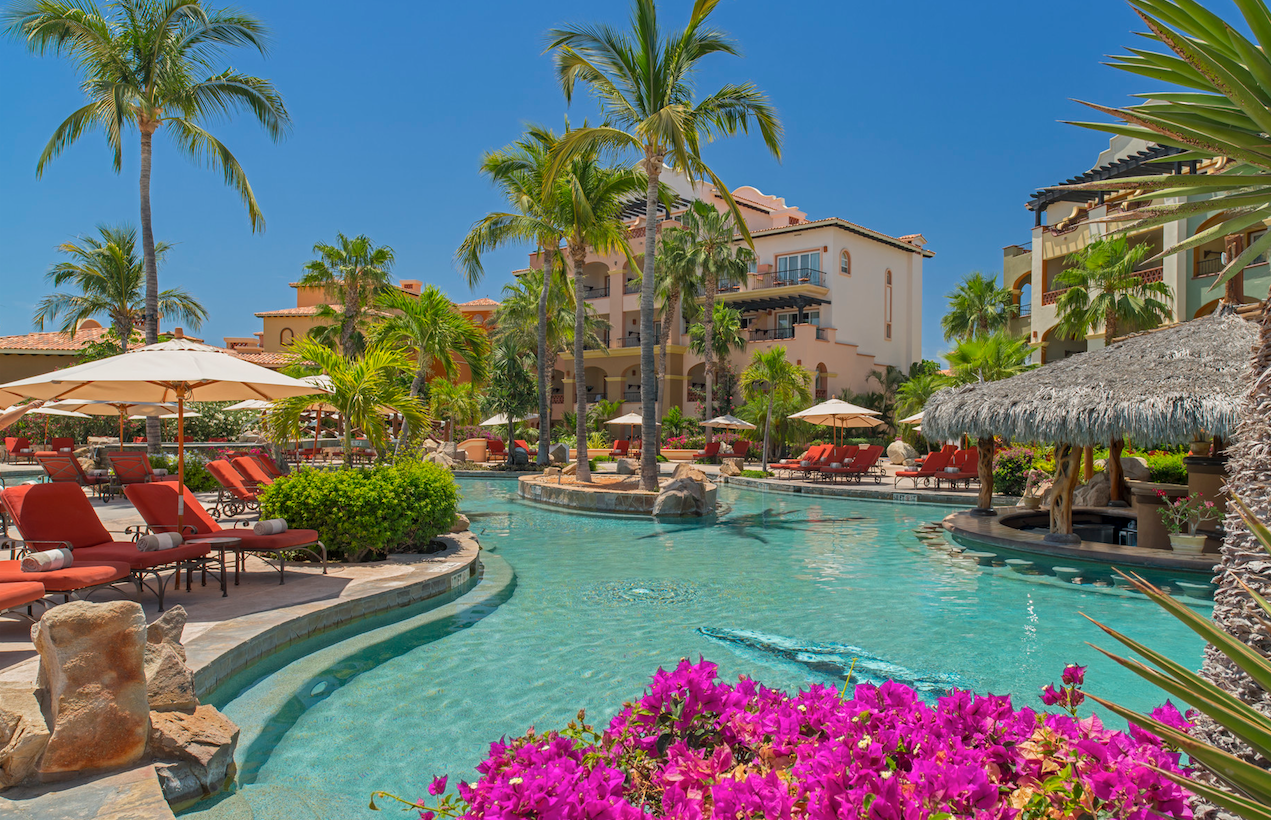 Sneak away to the hacienda-style Cactus Spa for a morning of pampering and indulgence. The spa was quiet, not crowded and very serene. If you're a typical spa-goer, you'll enjoy their style and flare. You get what you ask for, even if you therapist doesn't speak English. It's hard for parents to just 'take off' midday for a treatment, but it's well worth it. I mean, after all, you're on vacation, a little more chill wouldn't hurt right?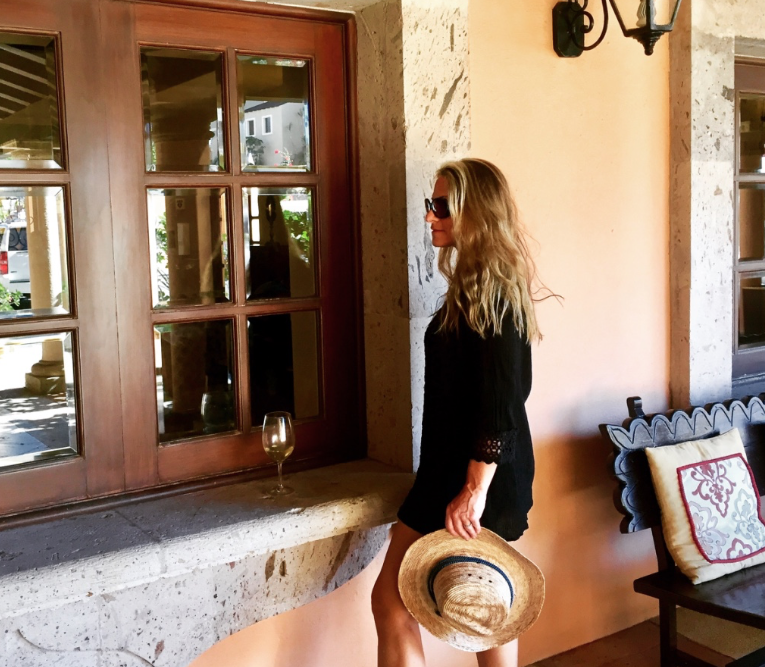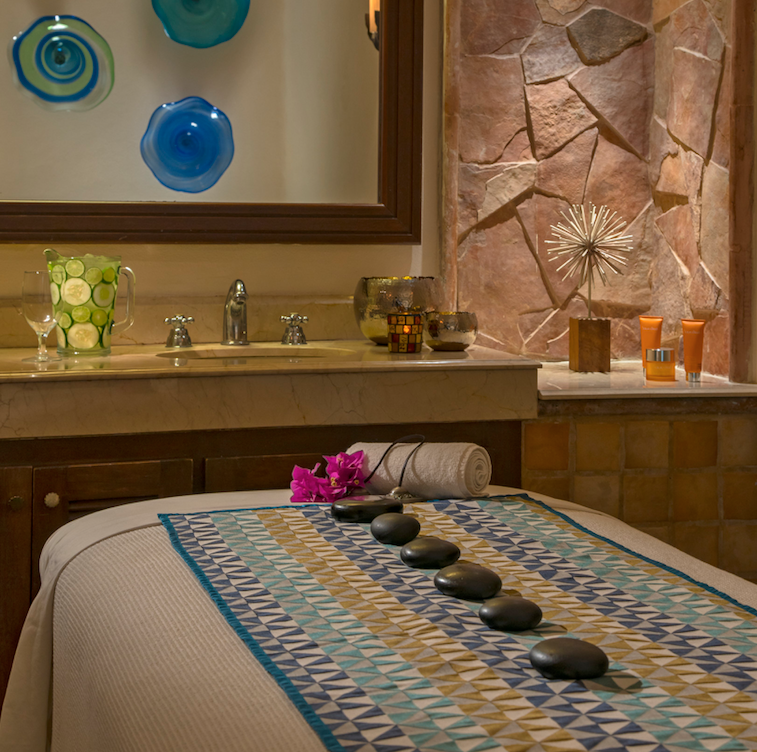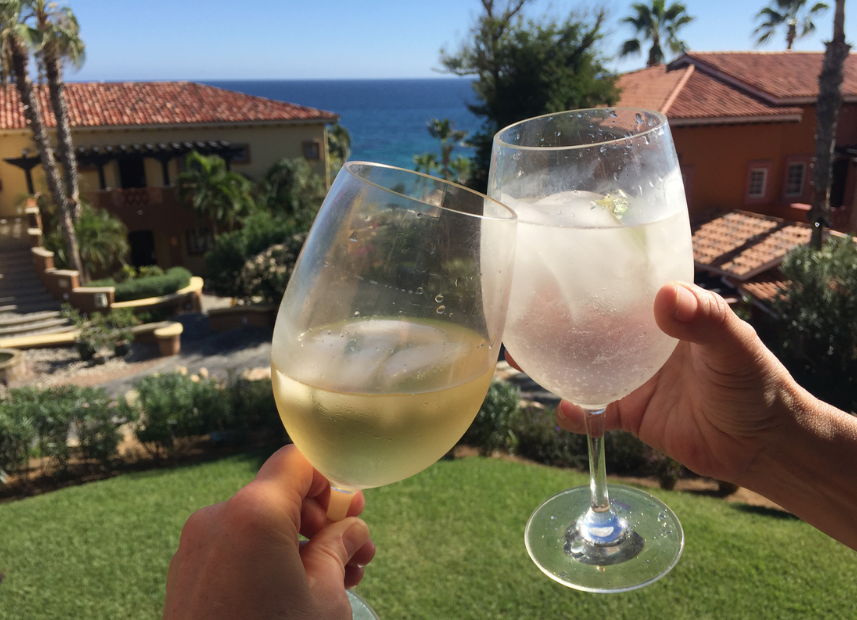 You will enjoy breathtaking Pacific Ocean views from the lush fairways of Cabo del Sol's Ocean and Desert golf courses. Or you can turn the little ones loose for a day of exploration at the Sheraton Adventure Kids Club, with safe, supervised activities designed exclusively for children ages four to twelve.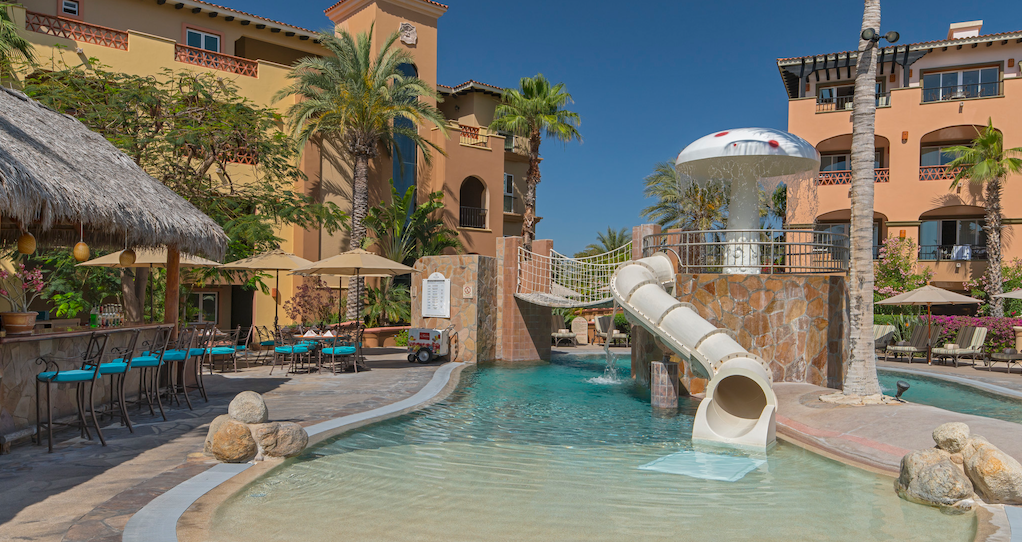 The resort's guest rooms and private terraces feature new furnishings that blend dark woods and warm earth tones with bold blue accents and original artwork by local artists. Crisp Egyptian cotton duvets wrap new Sweet Sleeper Beds. Bathrooms feature Mexican tile sinks and whirlpool baths, with luxurious sundry items, cotton robes and slippers.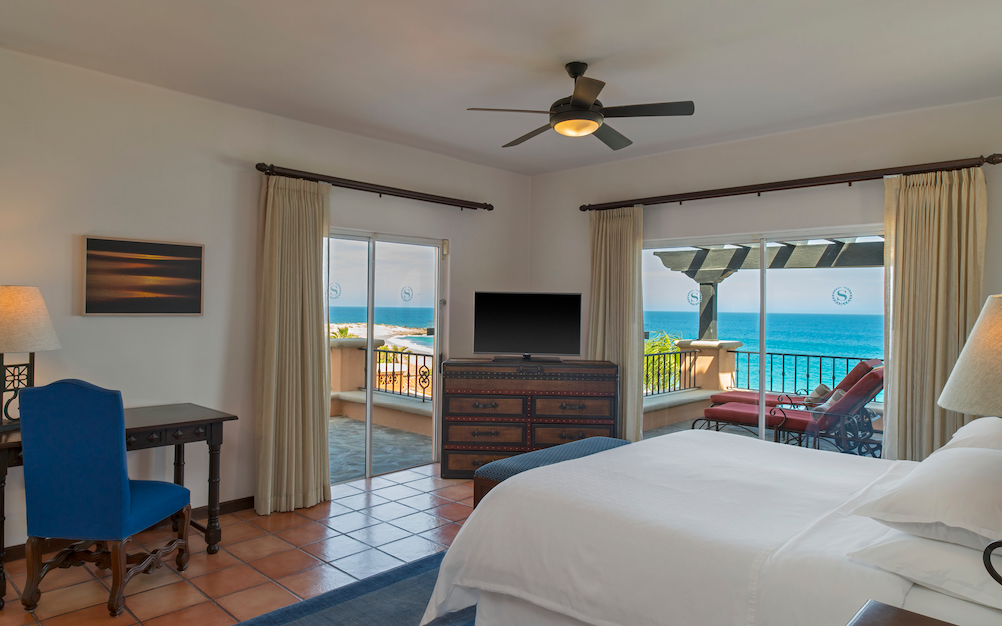 We all know best part of Mexico is the dining experience — from a swim-up bar and poolside snacks to a sports lounge and captivating seaside restaurants. The Food here is delicious, the kids liked the pool food most, it was lovely and fresh I must say. Devoted to offering the area's highest quality of food and beverage and the only property in Los Cabos with two American Academy of Hospitality Five Star Diamond restaurants, Pitahayas and De Cortez, the Sheraton Hacienda del Mar has updated its Tomatoes restaurant and added a new quick service venue, El Molino, which serves Starbucks coffee and a variety of sweet breads, sandwiches and pastries. We ate at De Cortez and it was impeccable. I'm just in awe at the high quality of the fine dining in Cabo hotels. Don't get me wrong, I still love me some street tacos, but boy, the Sheraton really impressed us.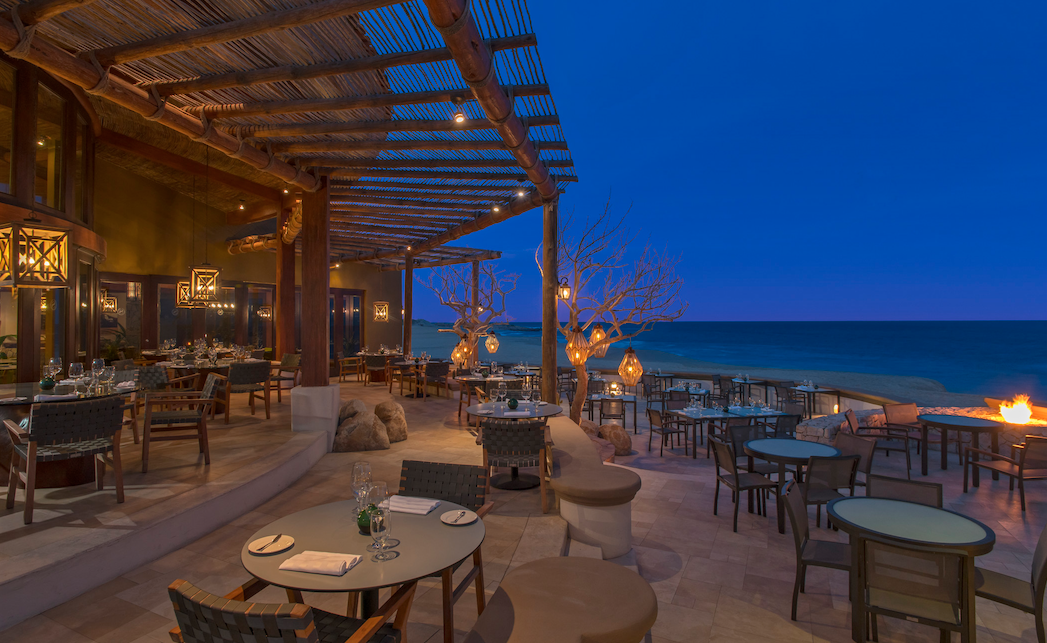 The PR team at the Sheraton provided our accommodations and meals. I am covering all my kid's expenses. The point of the trip is to bring traveling families to Mexico and to talk about what we see and how to experience Cabo; my primary focus is travel with kids. No one has told me that I cannot post negative information. No one has told me that I must say positive things. I am always as objective as I can possibly be. I also only promote products, services and vacations that contribute to a family's well-being.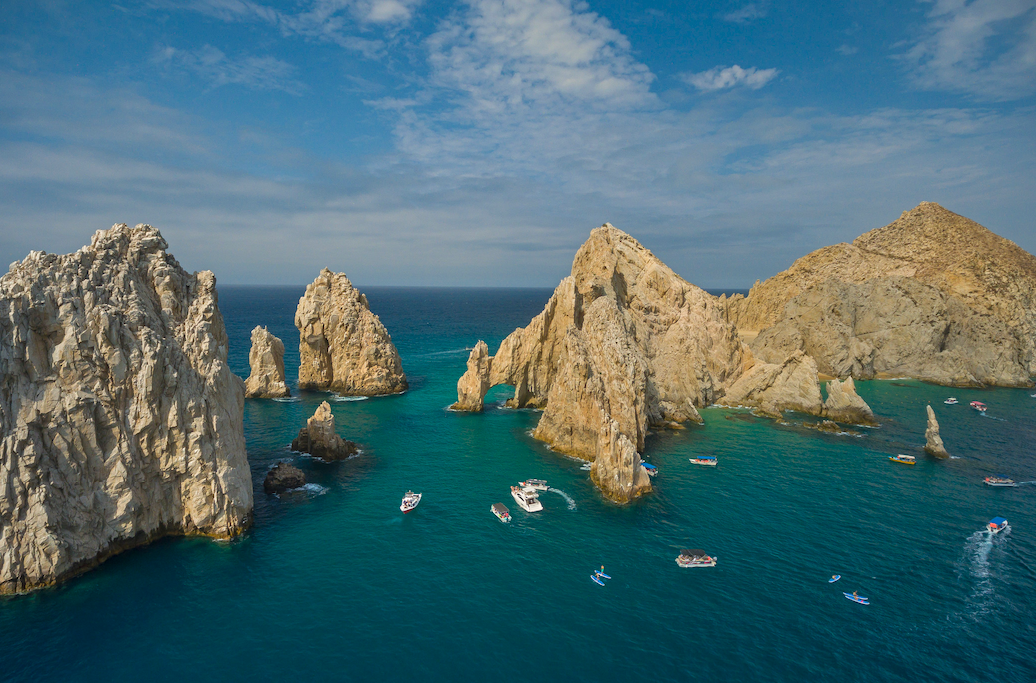 For more information on the Sheraton Hacienda del Mar Golf & Spa Resort's packages visit sheratonloscabos.com