Mayakoba is a blessed land for travelers, who value Lush beauty, white sandy beaches & eco-preservation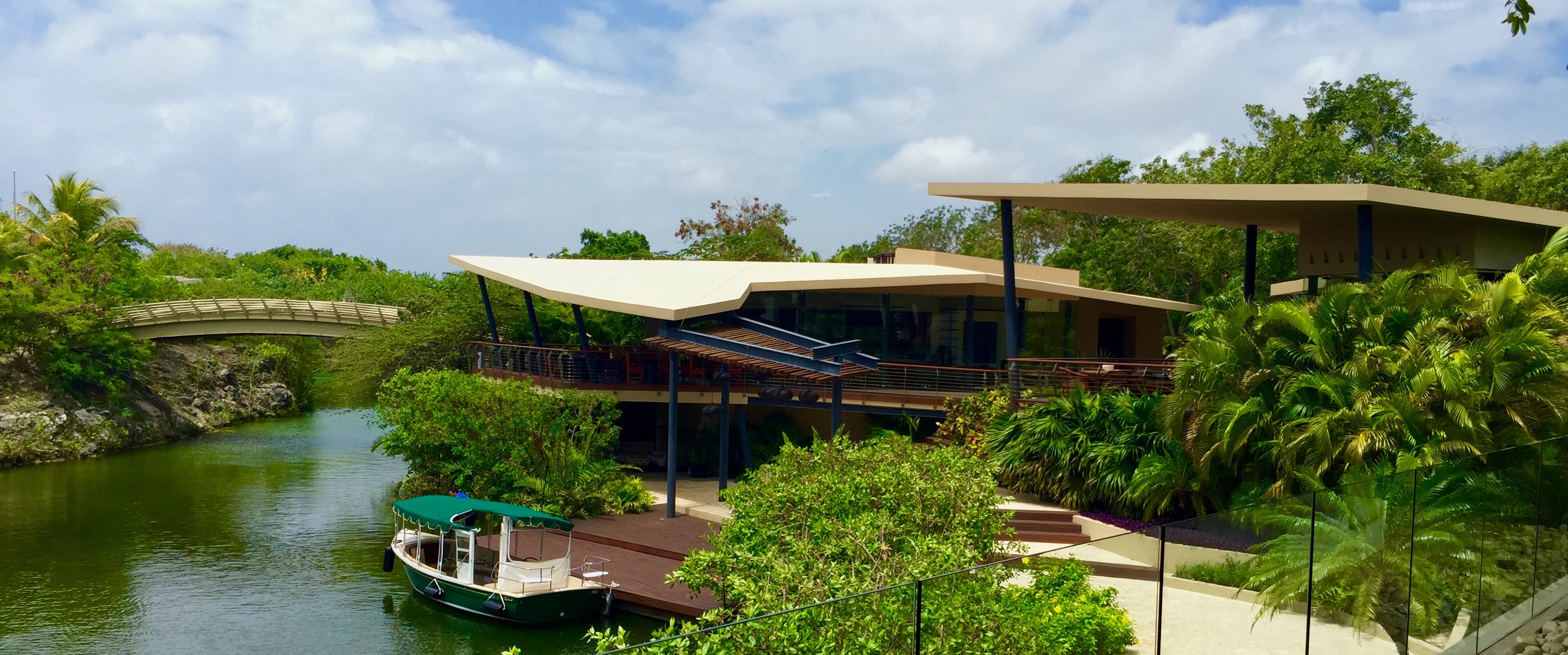 Click to see my Mayakoba Vacation Pin Board —
When we arrived at Mayakoba property my family and I were somewhat speechless. It seriously felt like we were in a James Bond movie – the beauty, the greenery the modern architecture – was just awe-inspiring. The Mayakoba respects and guards its dunes, jungle and mangroves. Because they respect nature, they have made a rare and diverse experience for all who stay. It is indeed the pure love and expertise of the architects, engineers, biologists, hoteliers and business people who have built Mayakoba up to the beautiful resort that it is. In my eyes they have created a travel work-of-art. When you visualize heaven on earth, this place comes pretty close.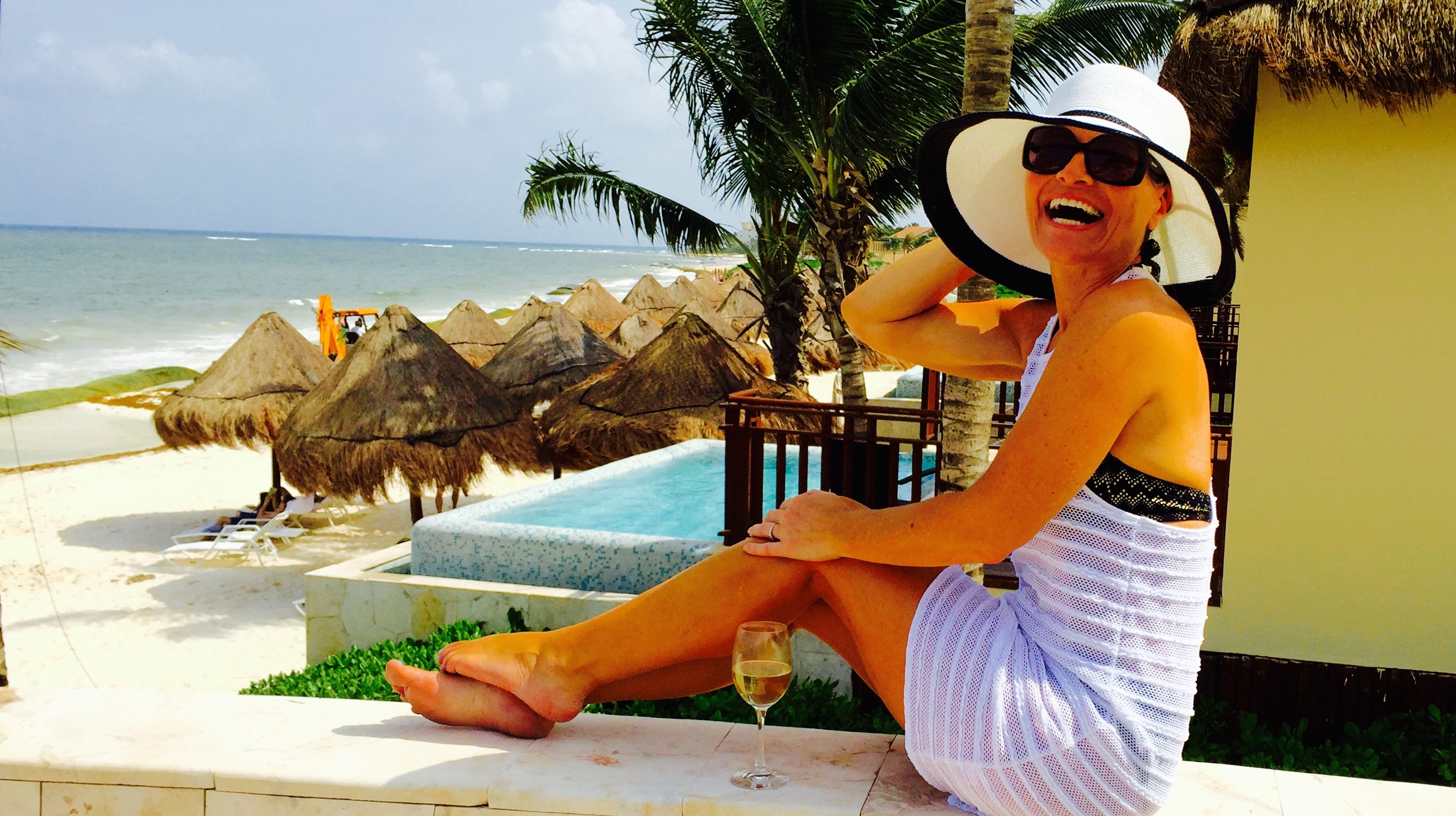 I kicked off my shoes, put on a swimsuit, grabbed some chardonnay and basked in the sun at the  Fairmont Mayakoba pool… This resort is located in the Riviera Maya just 15 minutes from Playa del Carmen and 30 minutes from Cancun airport, Mayakoba is ecofriendly resort development on the shores of the Caribbean in Mexico. Surrounded by lagoons, pools and glorious beaches, Mayakoba is home to three luxury hotels – Fairmont Mayakoba, Rosewood Mayakoba and Banyan Tree Mayakoba. When you check in you are transported in boats via canals made exclusively for the resort, it's truly the "the Venice of the Yucatan." Mayakoba is an eco conscious development and has implemented significant practices to encourage sustainability.

The Mayakoba is unique because to protect the delicate eco‐system, they had to spend millions in research alone, and worked for six years before the Mexican environmental authorities gave them the go‐ahead in 1999. Saving the hard‐working mangroves while lagoons were excavated, a golf course carved out, and hotels built was a key concern. Studying a Mayan technique for managing the forest called "socoleo", the biologists learned about the natural balance of the forest, which plants were expendable, which were not, and how to cut each tree differently. Their nursery now has about 306,000 indigenous plants, from smoky purple‐and‐green agaves to giant palm trees, which are used to beautify Mayakoba's unique landscape. Mayakoba is a blessed land for travelers who value eco-travel and lush beauty.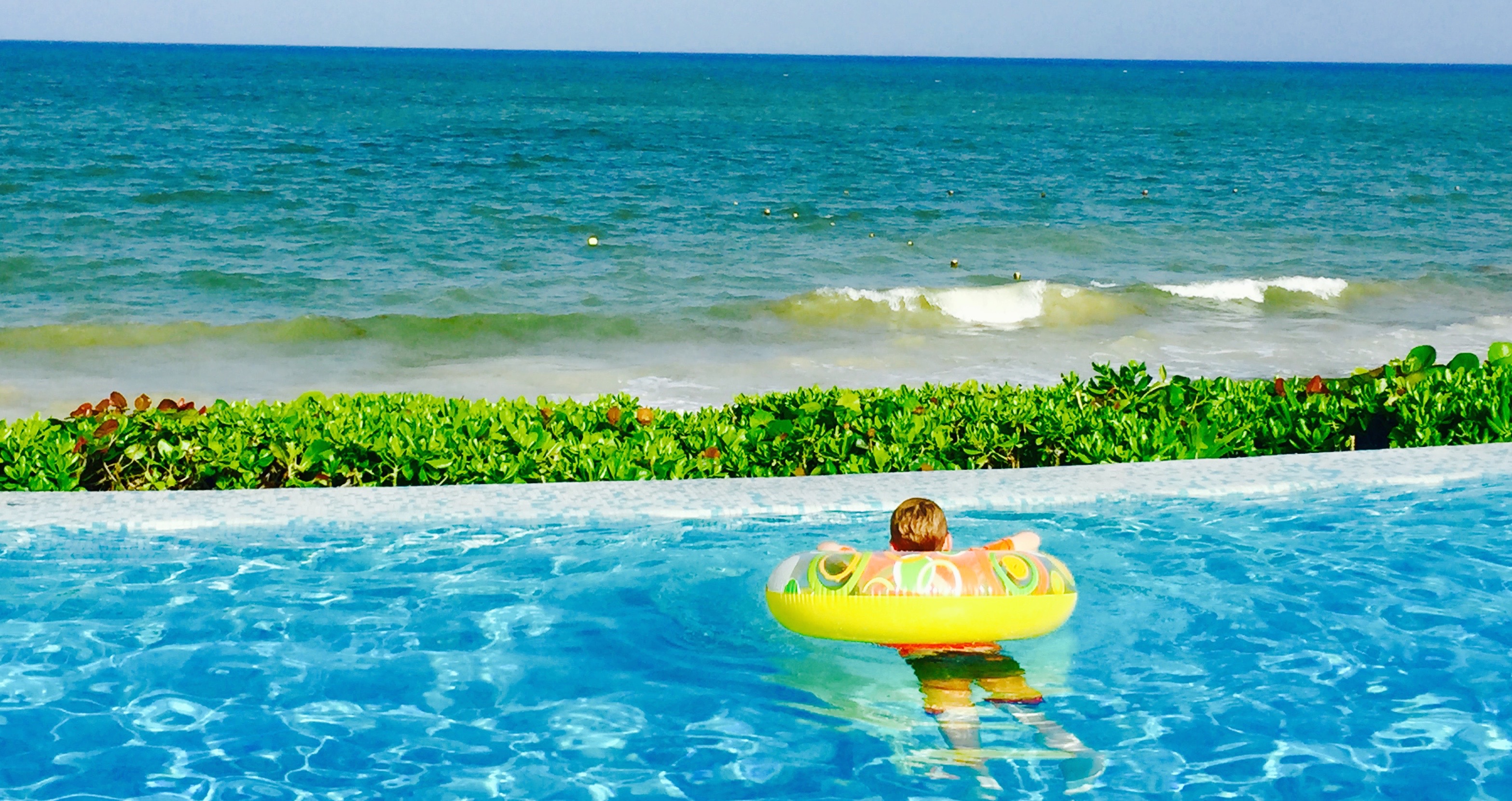 Mayakoba is a resort that loves kids. Now that my children are older they can enjoy an array of activities that my husband and I do while we're on vacation! The natural beauty of wild mangrove forests, pools and emerald green Caribbean waters and to experience Camp Mayakoba as a family was the highlight of our trip.  Camp Mayakoba is a collection of outdoor amenities and programming available to all guests of the resort's three hotels. My husband and boys rode bikes all over the property when they weren't swimming. As a family we enjoyed kayaking the crystal clear waterways throughout the property and hiking the natural trail in Mayakoba's tropical jungle. We missed playing tennis, but next time we'll hit the courts! Be sure to visit the other Mayakoba properties during your stay… you can get there on the Mayakoba Connection – It's the most relaxing ferry service I've experienced and the kids enjoyed it (while looking for crocs indeed!)  See more of Discovery Club and Adventure camp for kids.

As kids get older, the beach can only go so far. That's why we were tickled to hear about the new Yucatan Ranger full day program – which is just for children and teens and is a series of organized activities that take place outdoors in the gorgeous and eco-friendly Mayakoba. Our boys enrolled in the program so my husband and I could chill out and relax on the serene beach of Riviera Maya. The boys got awesome instruction in archery, and were able to show off their golf skills. The program integrates play with learning. Energetic, trained "Camp Rangers" and biologists lead the group and educate young campers on the various birds and wildlife on property during their journey. The staff is so kind and courteous; the boys were so comfortable and had a wonderful time.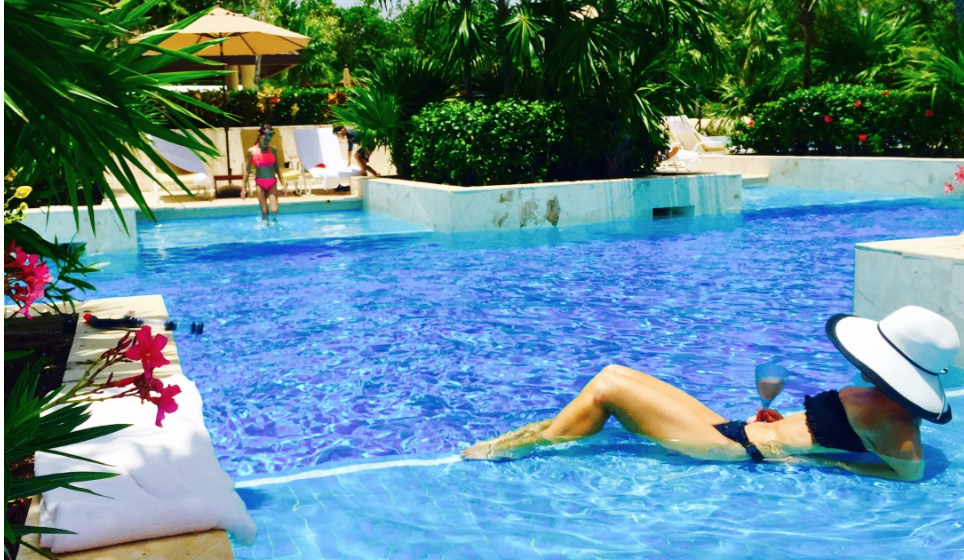 If you love Mexico, wellness and beautiful surroundings you must experience Mayakoba. The resort does not offer an all-inclusive meal program and rooms range in the higher end of $500 and go up from there – which is par with most 5 star establishments. The Mexico Mayakoba experience is where luxury and nature are in harmony on Riviera Maya. This resort is a dream come true. My experience sits in my heart and warms my soul just thinking about it. It is the most 'unique' destination in all of the Riviera Maya no doubt.
Click to see my Mayakoba Vacation Pin Board —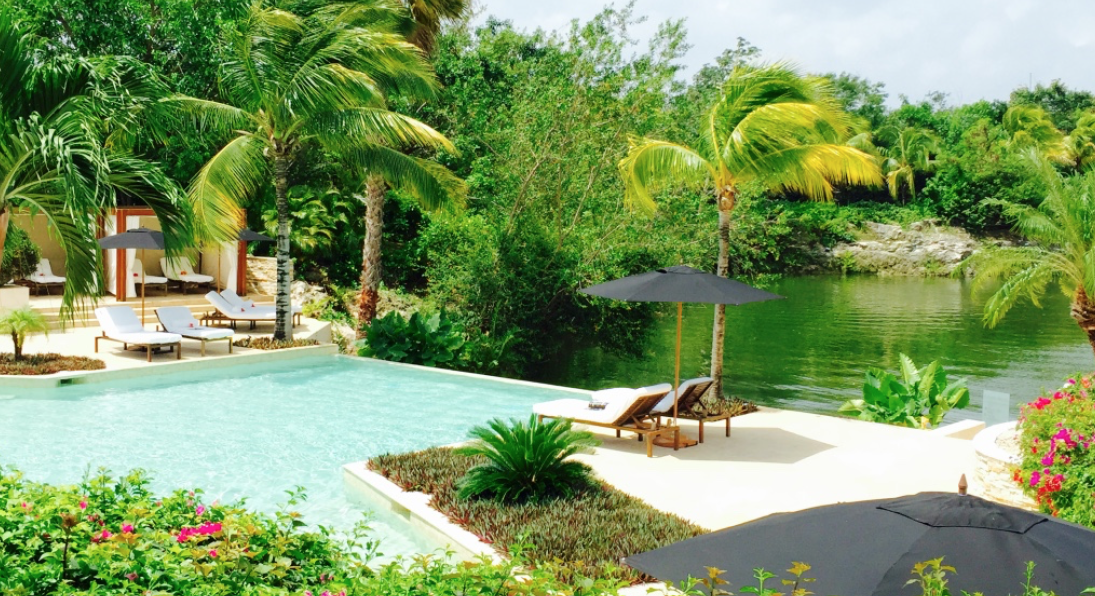 Rosewood Mayakoba Pool
The Go-To Mom team team was given a complimentary stay at the resort. Kimberley Blaine only supports products and services that contribute to the overall well-being of families and children.