Tag Archives:
traveling moms
The Karisma Hotels and Resorts are made for families. It's very high end and all meals and unlimited cocktails/drinks are included, for which they call Gourmet Inclusive.  Visit Karisma's site and to see ALL their hotels click on tab "hotels" for "everyone."  However, the family properties we liked most were "Azul Resort" and "Generations Maroma" because we have kids under 11 – The have adorable Fisher-Price Family Suites for families with younger kids. The best part of the rooms are the SWIM UP SUITES – where your kids can open the patio door and jump right down in the pool! This place is just magical… The food is fresh as they have their own organic garden. My kids ate home made yogurt each morning and I had fresh wheat grass juice each day. It was such a nice experience. But be sure you bring water shoes, you never know if the rocks will float up to the swimming part of the resorts.
If you have kids over 12 you must stay at their resort called the Azul Sensatori – the teen program and amenities are mind blowing!  Karisma Hotels just opened a new hotel in Jamaica you should see as well… We will go back next June for sure when the prices are highly discounted.  WATCH  my VIDEO above to really get a feel of just how luxurious these resorts are…  Check out my PINTEREST CANCUN BOARD! I'm pretty sure you'll book a trip the minute you see it!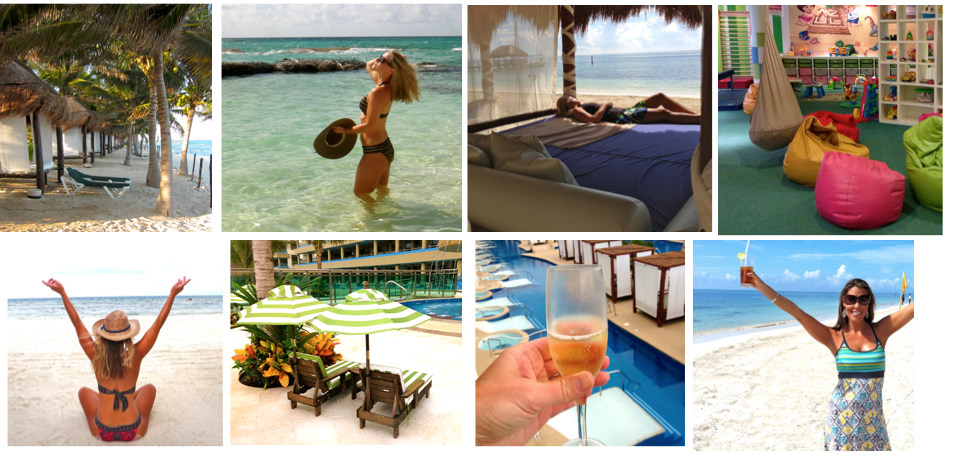 The Go-To Mom team was given a complimentary stay at the resort. Kimberley Blaine only supports products and services that contribute to the overall well-being of families and children.