UNREAL ™ Candy wants to thank you for helping them unjunk the world with an UNREAL $10,000 gift card to shop at Target. Visit  www.pongr.com/brand/unreal for your chance to win.
CLICK HERE TO ENTER PHOTO CONTEST!
RETWEET IF YOU WISH! 
1.  Enter to win $10K to shop @Target Join @GETUNREAL in unjunking our kid's candy! #UnrealPhotoContest  http://j.mp/12WIPjh

2.  SNAP a photo of you & your family w/ @GETUNREAL candy & enter to win $10,000 to shop @Target! #UnrealPhotoContest http://j.mp/12WIPjh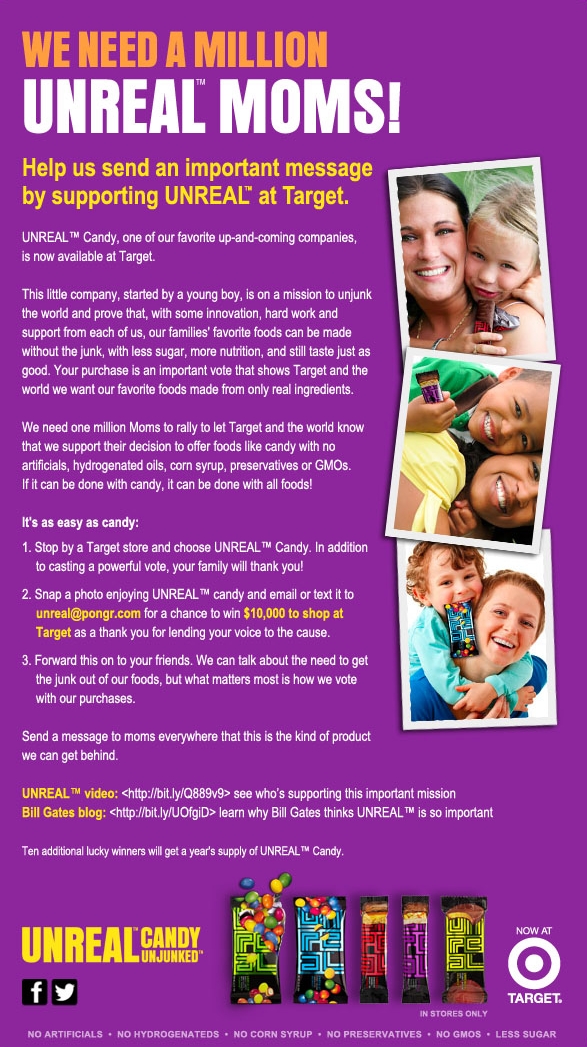 The Go-To Mom Productions was compensated for the promotion of this contest by UNREAL ™. Kimberley Blaine will only promote, endorse and support companies she believes to have the highest standards in products and/or services that contribute to the well-being of families with young children.