The St. Regis Punta Mita Resort Will Leave You Speechless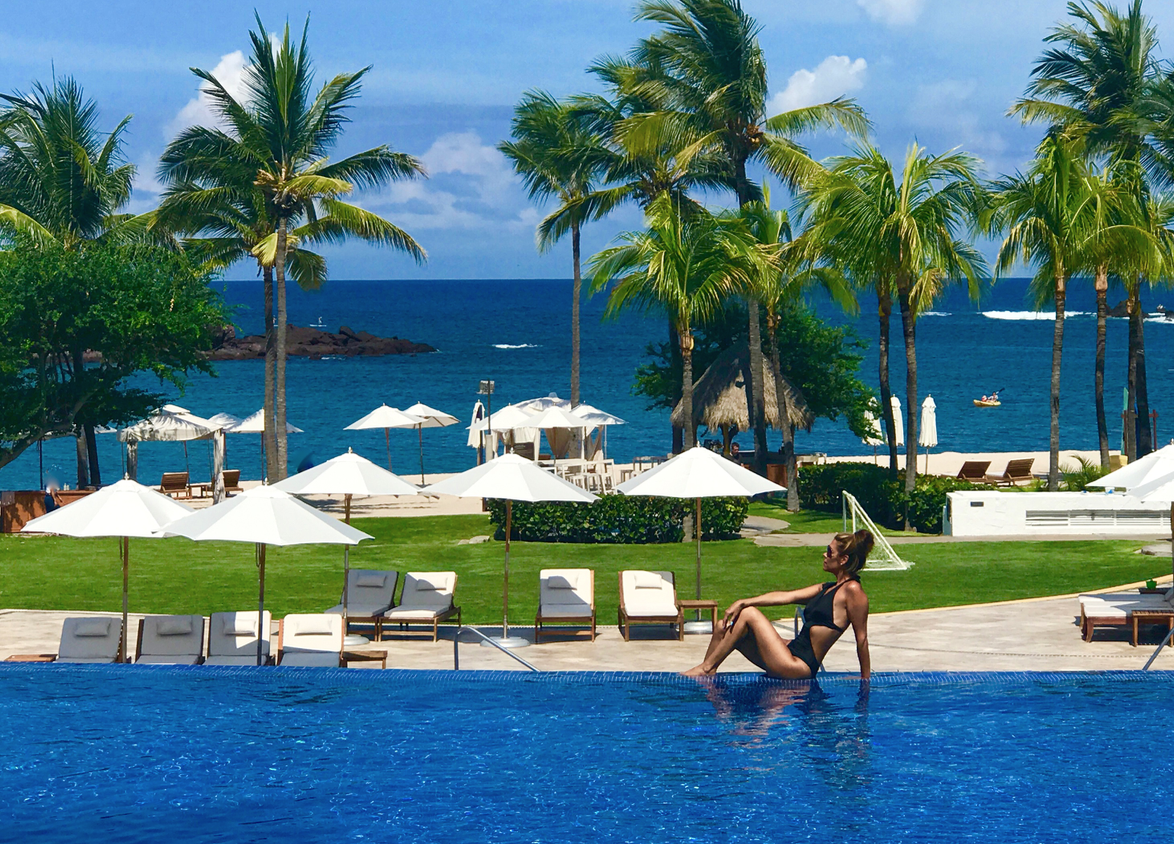 It is my sheer pleasure to partner with the marketing team of Punta Mita this season and help promote this lovely family friendly luxurious vacation spot in Mexico. I love this shot of my younger sister enjoying one of the pools at St.Regis. This place is breath-taking.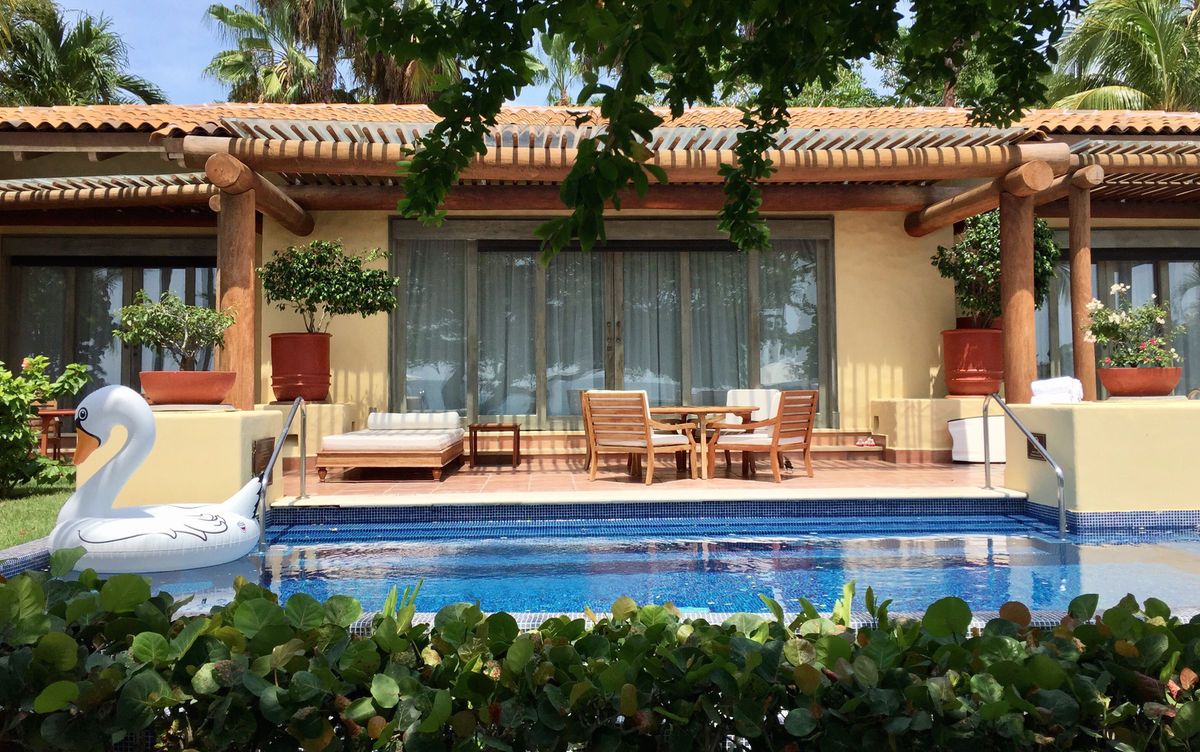 If you enjoy lush lawns, regal palms and fragrant indigenous flowers and shrubs, The St. Regis is the destination hotel for you! Families prefer to travel with their kids to Punta Mita because it truly is one of Mexico's most prestigious and safest gated communities and resort destinations. My sweet niece enjoying the underwater nature.
I bring my sister on most of my trips as she has the eye for taking beautiful photos for my social media platforms. But this pic below, was taken by our butler of course!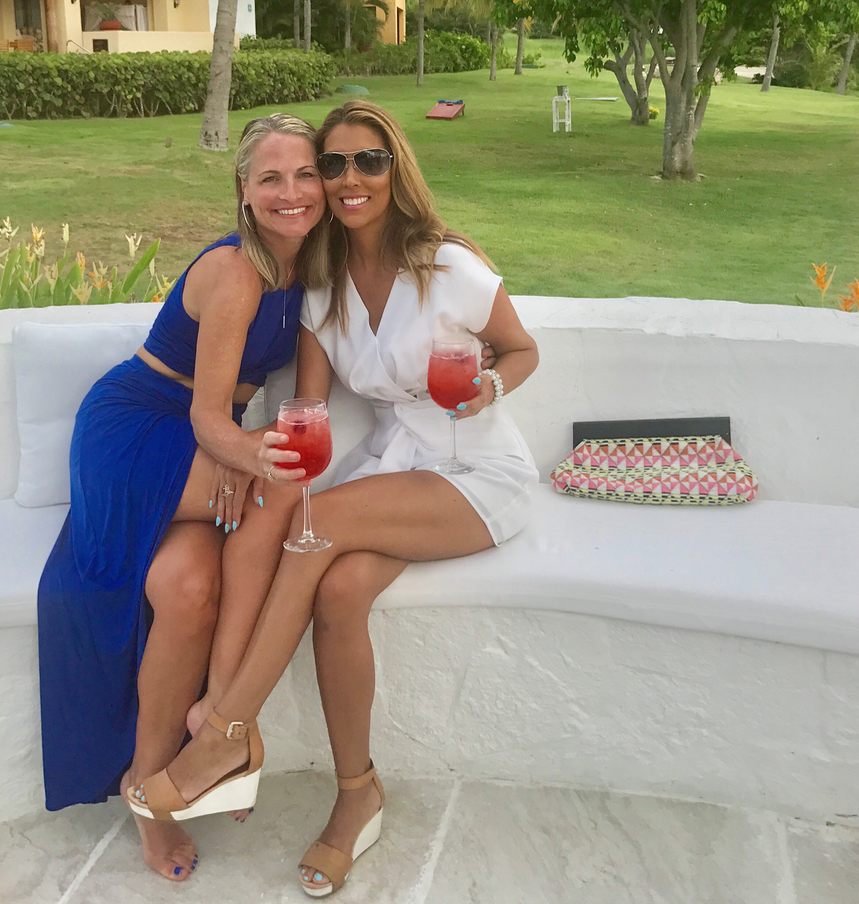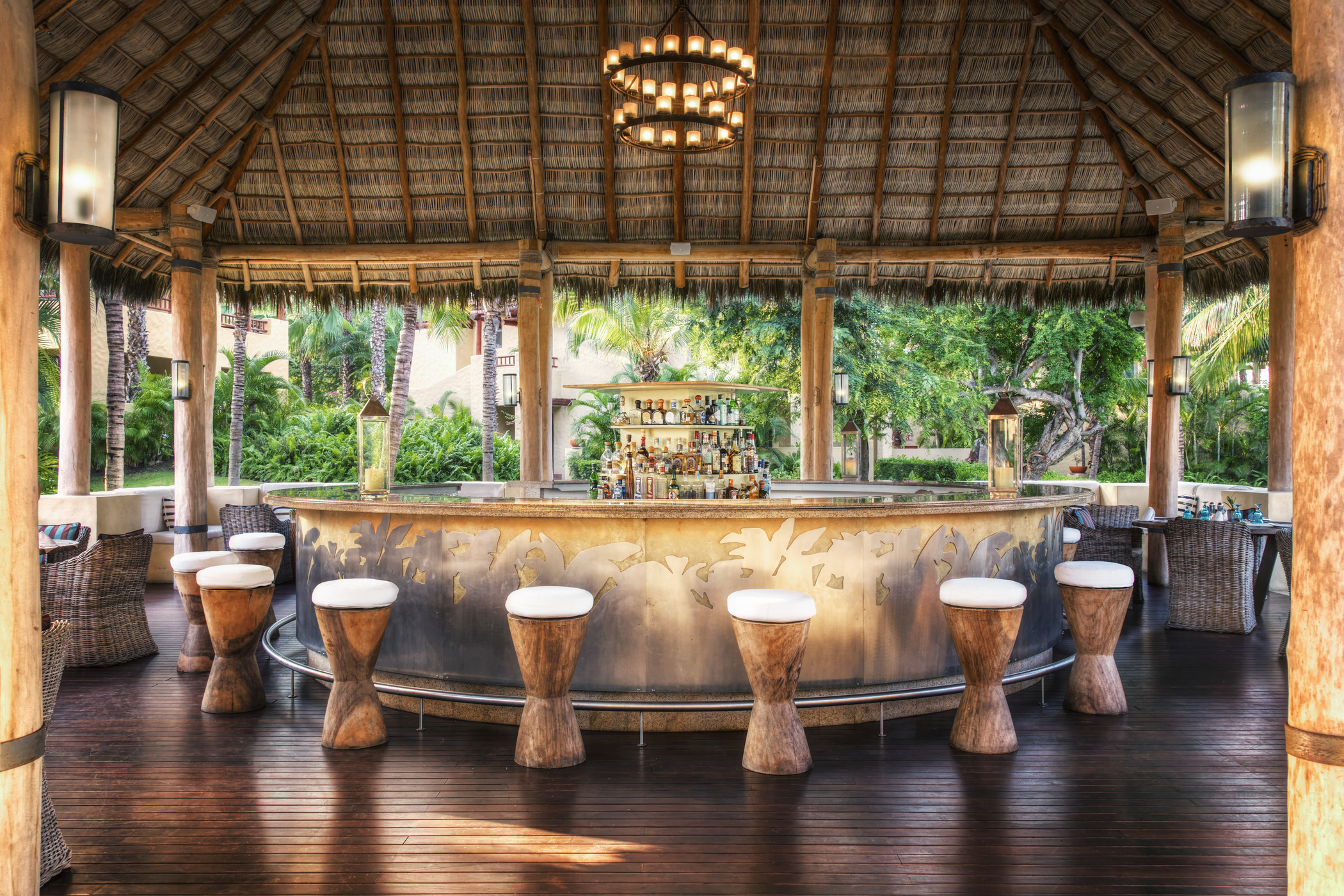 In a beautifully landscaped tropical setting tucked between the emerald Pacific Ocean and a lush green mountains, The St. Regis Punta Mita Resort is a 5-star experience in every aspect across the board. As a luxury travel blogger, I'm very discerning… so you can imagine how pleasantly surprised I was to see that his hotel did check off all of the boxes they say they specialize in. If you rent a beach front suite, you get this awesome hammock and reserved lounge chairs directly in front of your unit. You get a lot when you sign up for the premier rooms!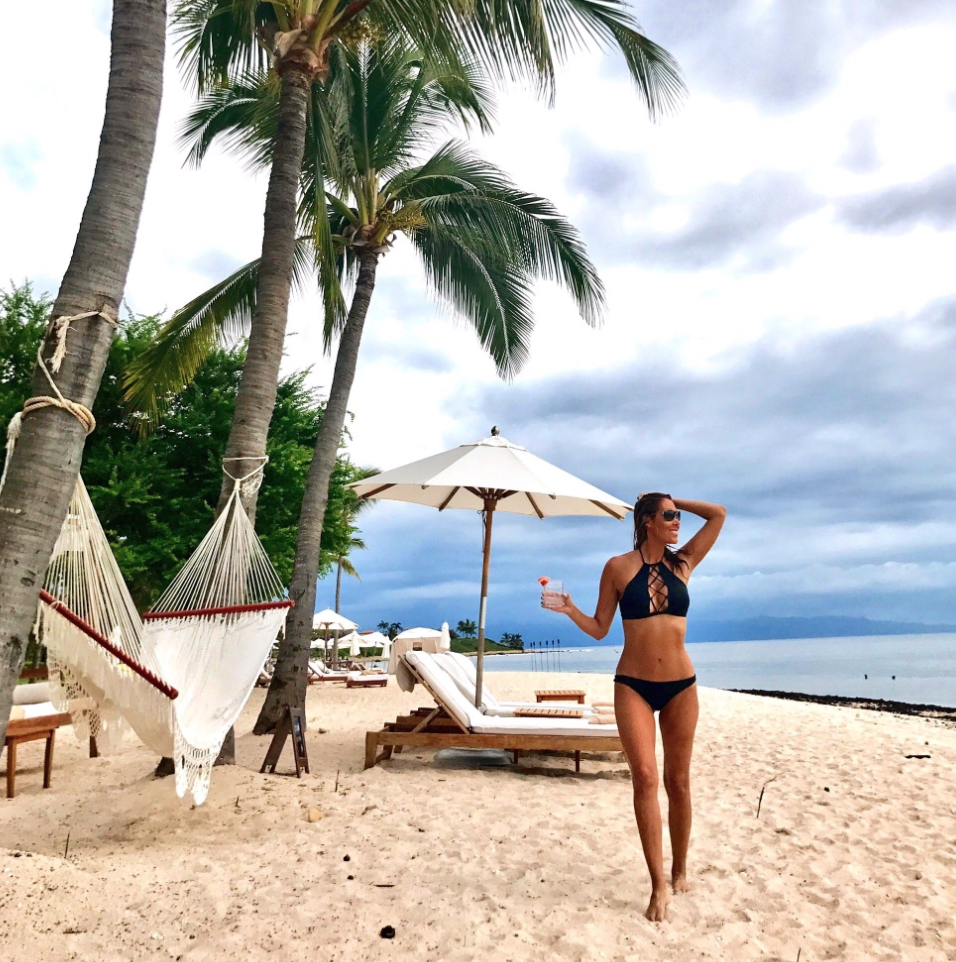 If you like white sandy beaches, decadent food and premium drinks without having to lift a finger, then you've found a new place to visit because St. Regis delivers.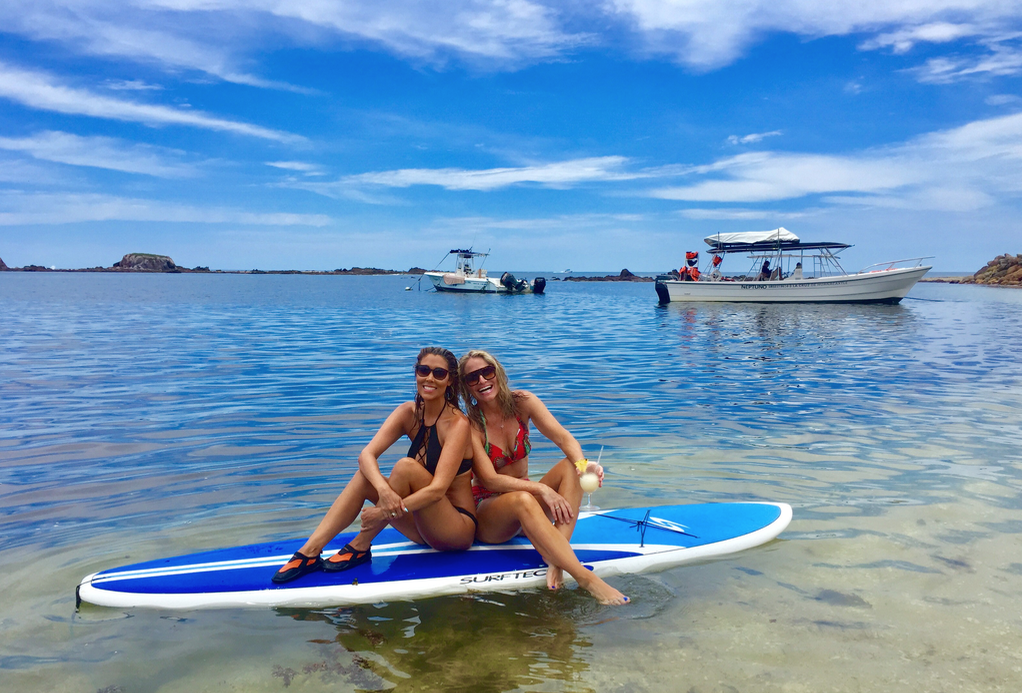 The water in this area is very warm and inviting. We were on our rafts all day just enjoying the calm rocking of the ocean. Each day we'd put on our masks (water shoes – YOU'll NEED THEM!) and watch the amazing fish in the coral reef just outside our room. I like to surf, my sis and the kids like to paddle board – so we were always busy in the glorious ocean! The waves are gentle, the water shallow – it's just the ultimate beach really.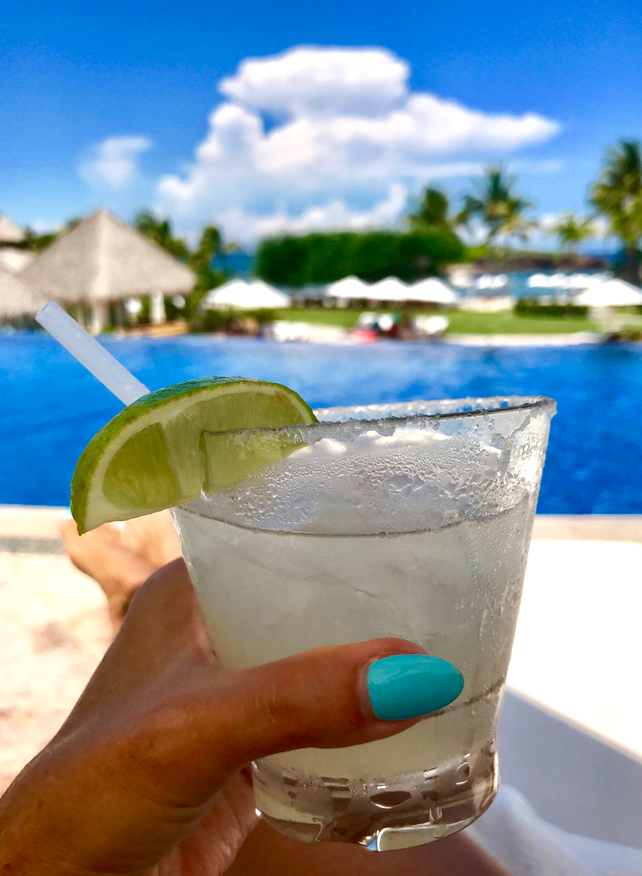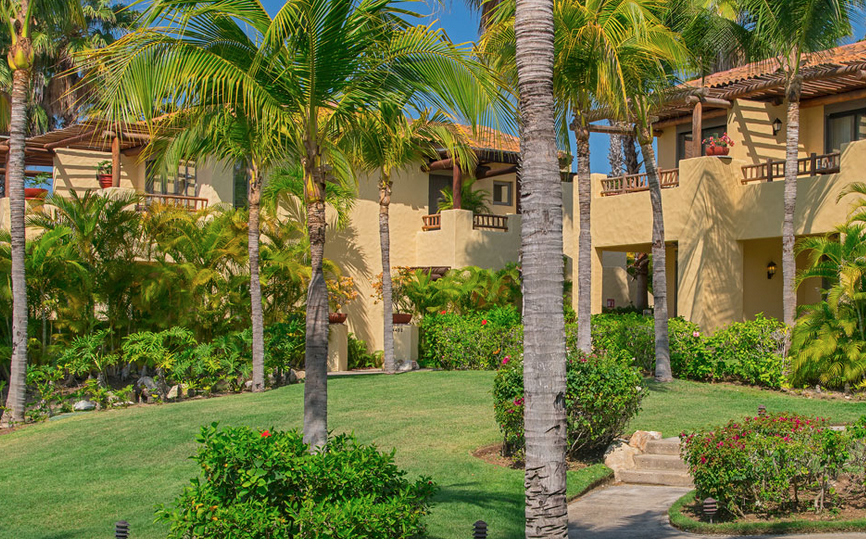 As the first St. Regis property in all of Latin America, the resort features impeccable service, exquisite detached beachfront accommodations, and clean tropical grounds. It will energize you to get out of your room to refresh the mind & body with two golf courses, tennis courts, three infinity pools, a St. Regis signature Remède Spa, delicious cuisine and cocktails to perfection – no cheap liquor here… it's all premium. This is not all-inclusive. Your room comes with a private butler, free coffee delivery and free ironing/pressing of an outfit each day.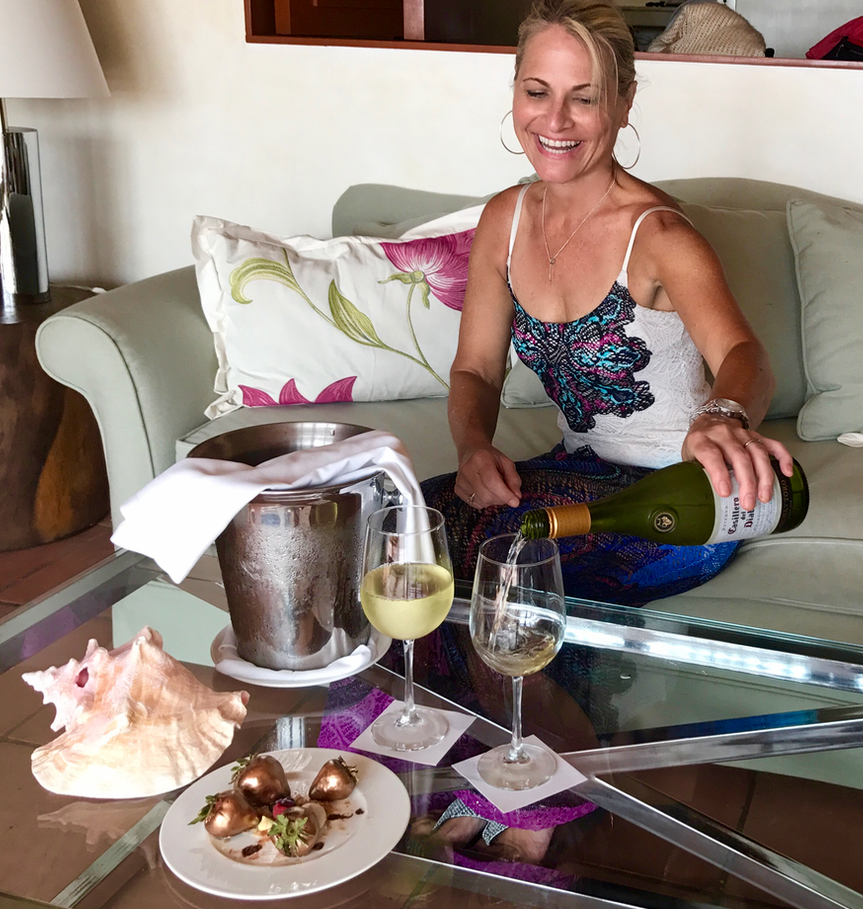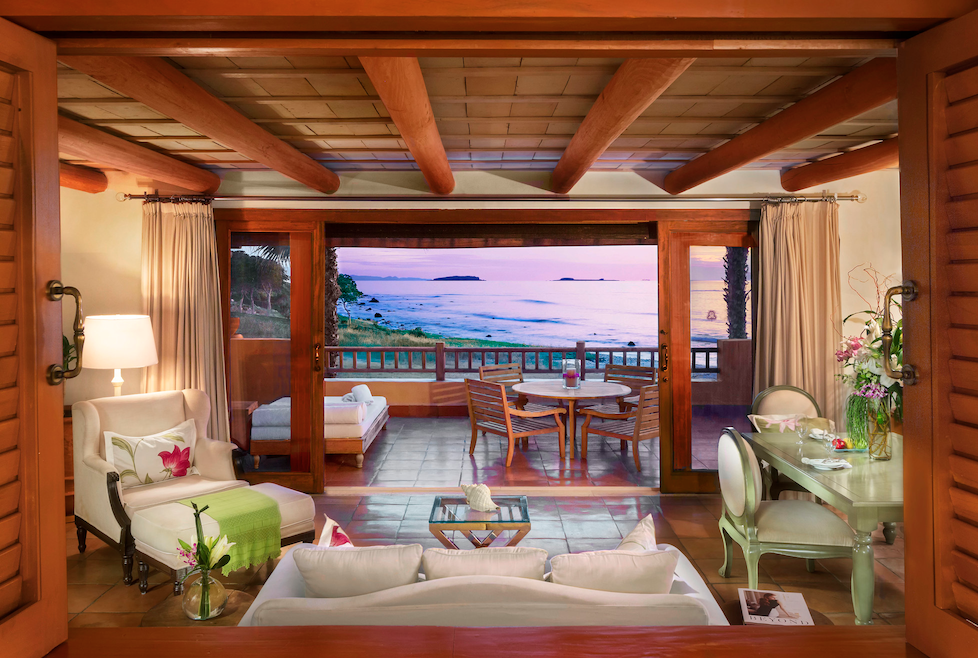 The Jr. Suite was quite fitting for our family. It had large living and eating space, huge bathroom with indoor and outdoor showers and a luxurious fluffy unbelievable bed! Best night's sleep in a long time was had here.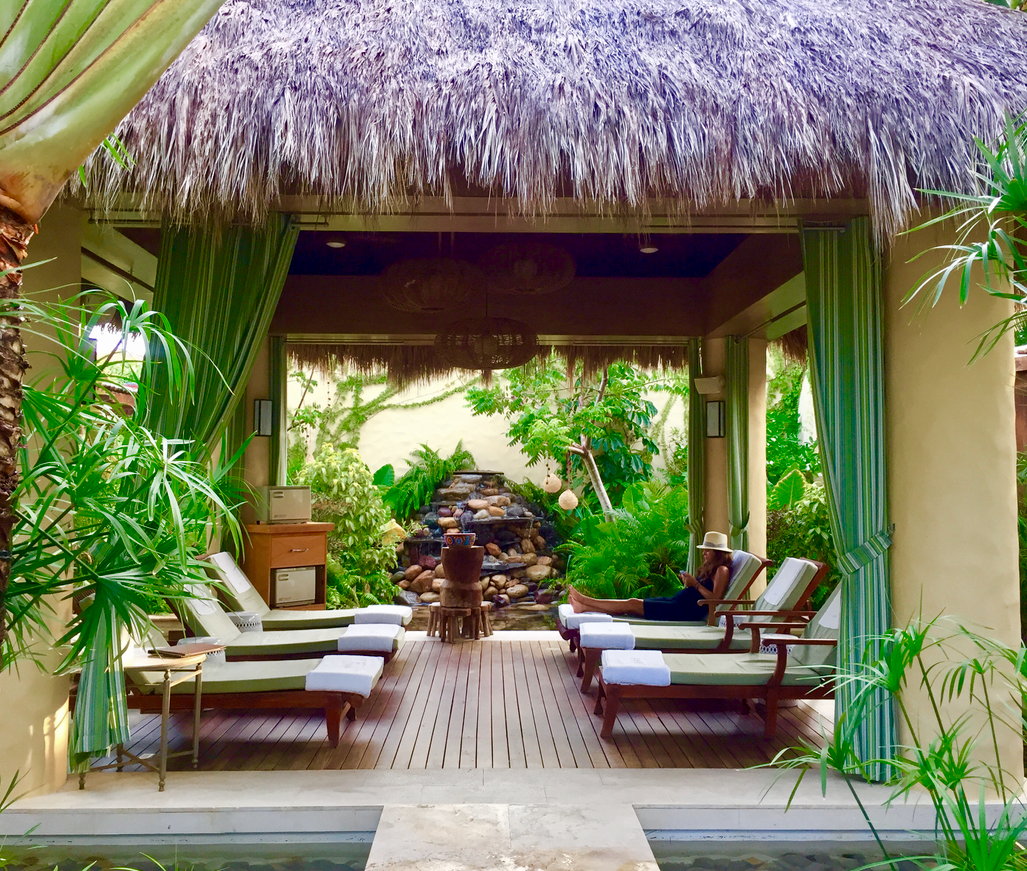 Remède Spa is large and quite stunning – I had the most pampering treatment at luxe Remède Spa. Was hard to leave the beach to go to spa, but I had to experience a St. Regis spa to know just how captivating it could be.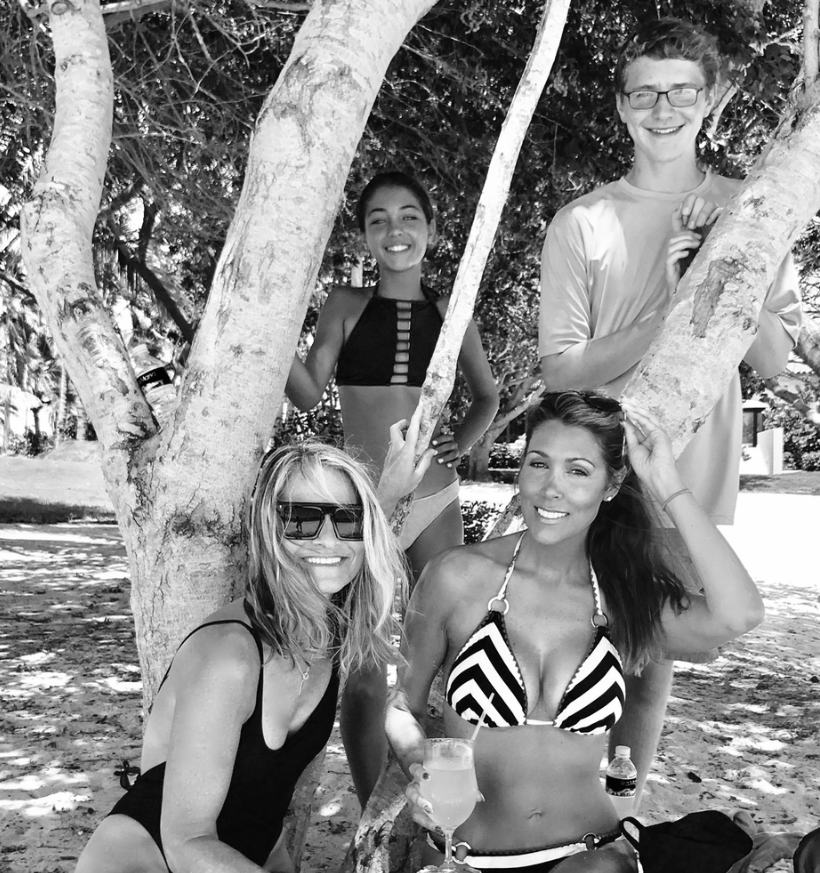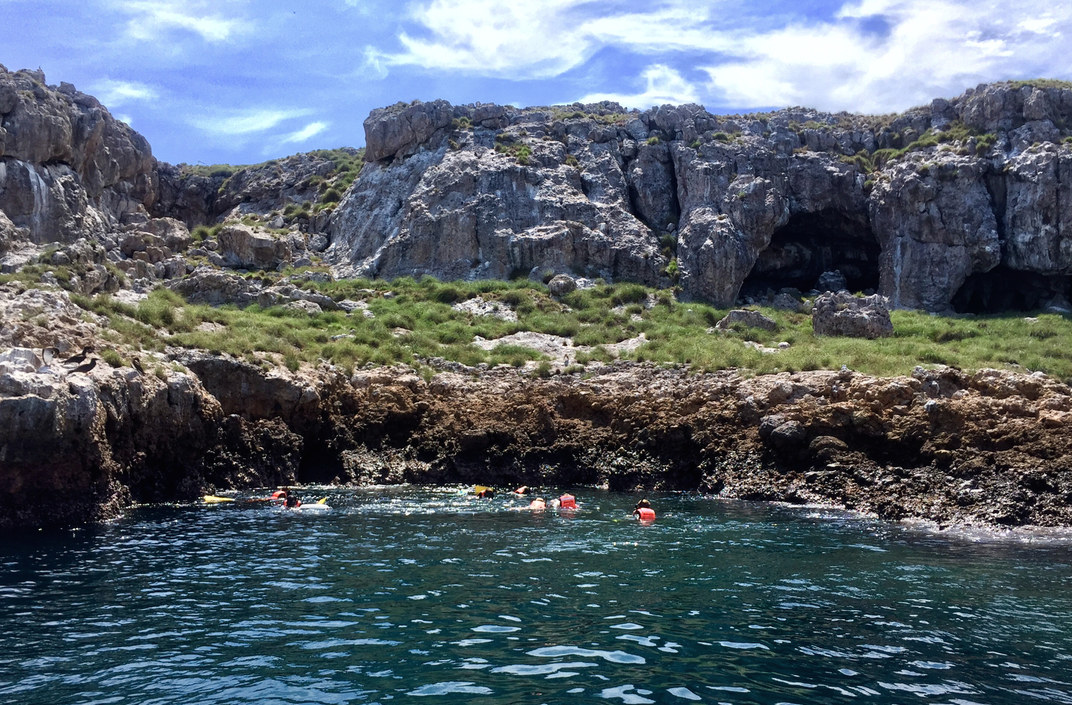 My family spent the day nearby, at the Marietas Islands snorkeling, paddle boarding, swimming in the natural beauty onboard one of Punta Mita Expedition boats. Be sure to ask the resort daily what excursions are happening, it's really so exciting and worth doing.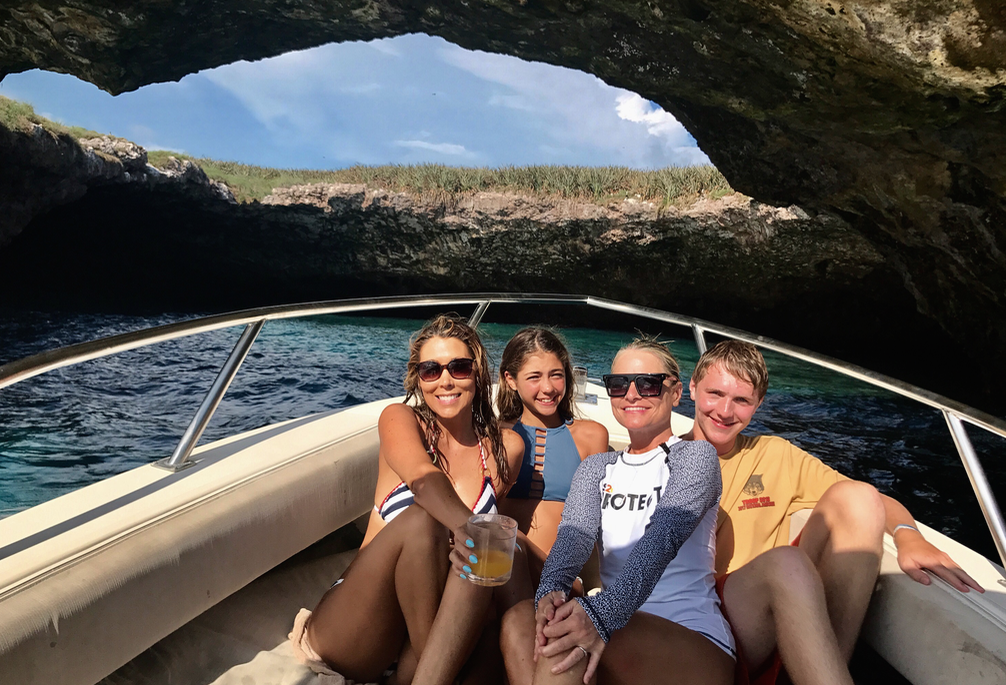 If you want to stay beach-bound and not leave the resort the sports hut had snorkels you could rent, and the butlers offered water shoes for those who forgot theirs!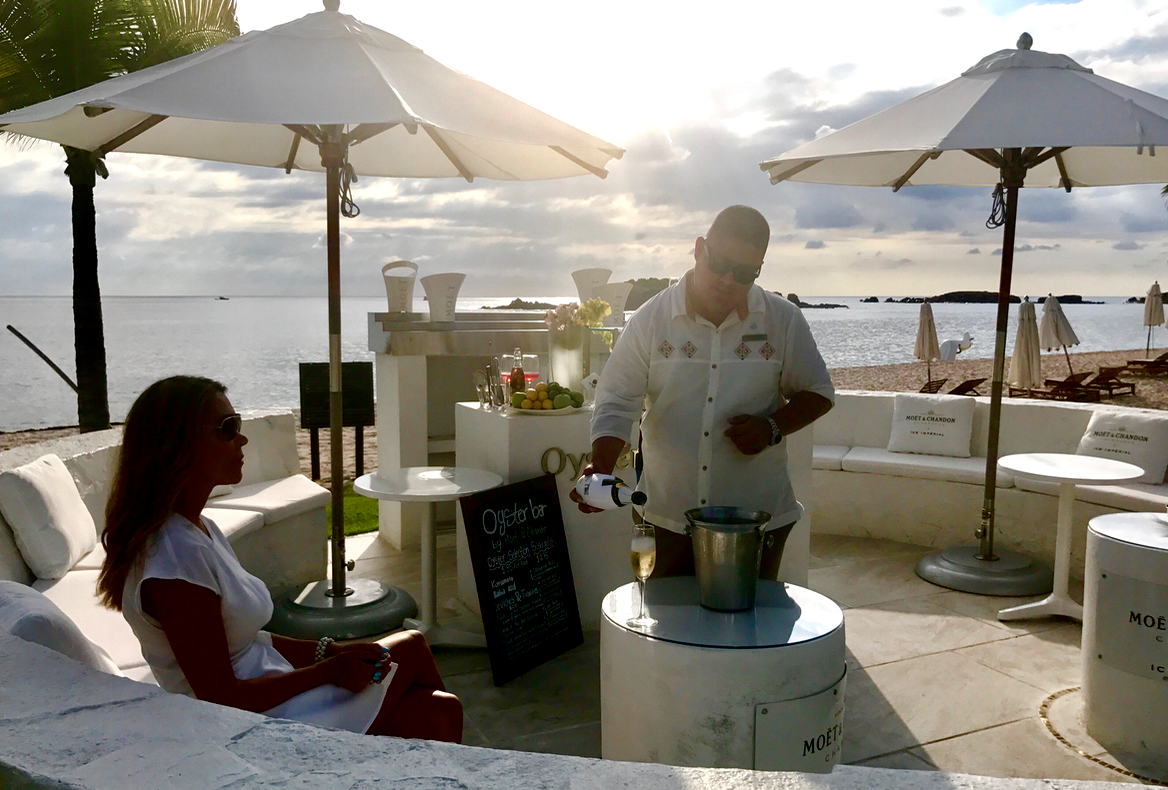 A stay at Punta Mita is definitely about the journey, with each moment detailed in pure class, by the gracious staff and tailored St. Regis Butler Service™ – who are available any time, whatever the request. Our sweet room butlers, Juan & Victor, were amazing. We could text them day and night and they'd help us with all our needs.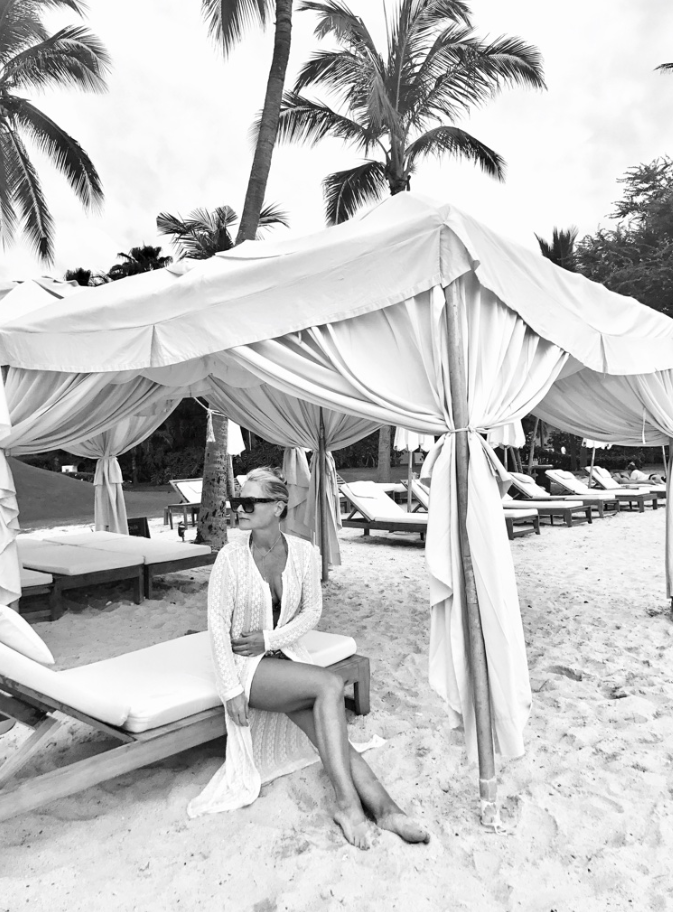 Then on the beach, you also have a butler – and boy do they take care of you. Each day we were greeted with fabulous beach chairs, umbrellas, chilled water and menus. This was pure luxury and the most stunning beach in Mexico.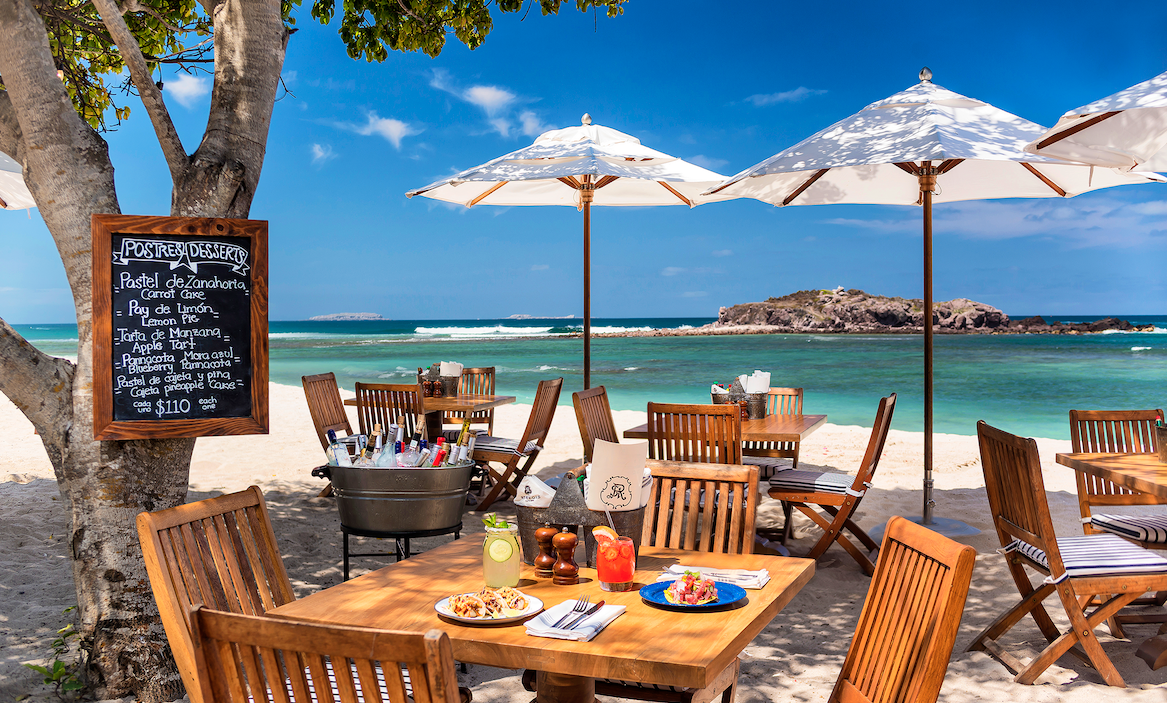 MITA MARY BISTRO BOAT is where we ate most of the time. Day and night, we never got tired of their food! Kids loved it too. A super kick-back chill seaside dining experience underneath palm trees, the Mita Mary Bistro Boat serves the very best local cuisine, including grilled fish and lobster, shrimp and fish tacos, and margaritas mixed with fresh mint and cucumber. We watched them bring the fish in daily on the boat. You can make your pick and tell them how to prepare it! Now that's class on the beach wouldn't you say! We just were jazzed by it all!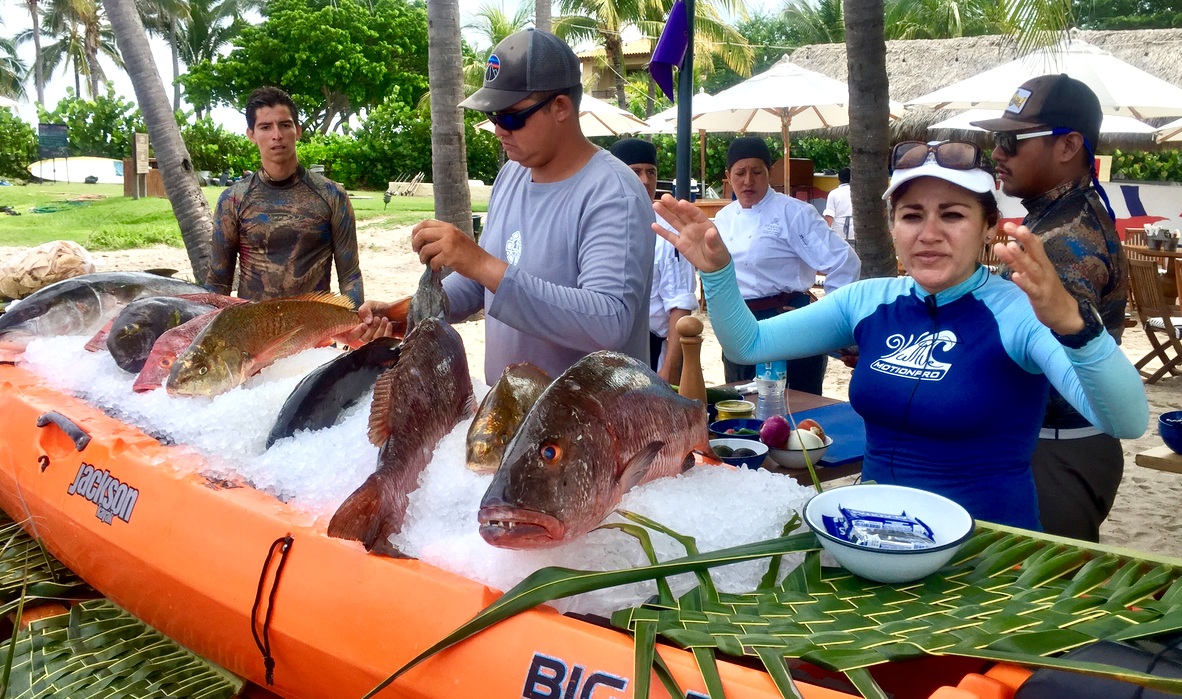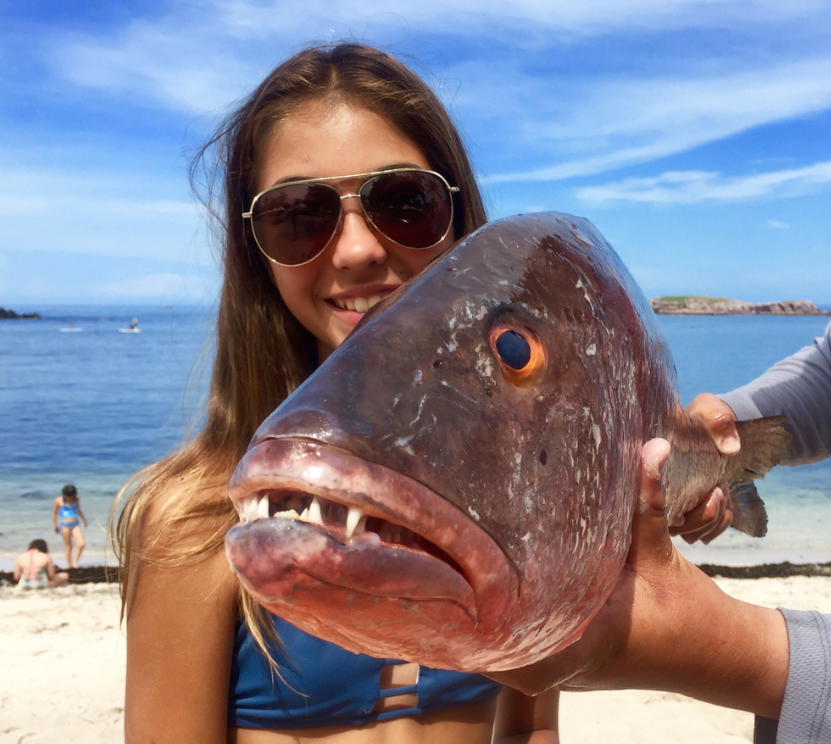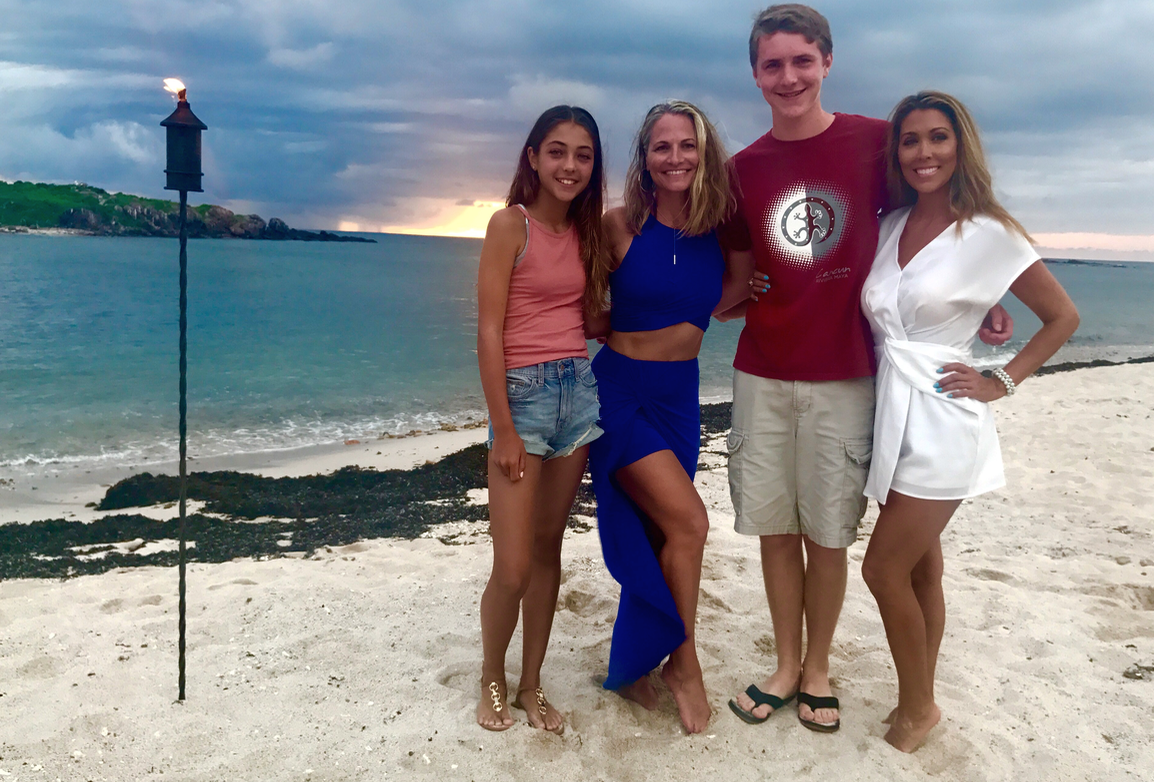 The St. Regis also holds special events for their guests. You can pay and take part in the Beach BBQ.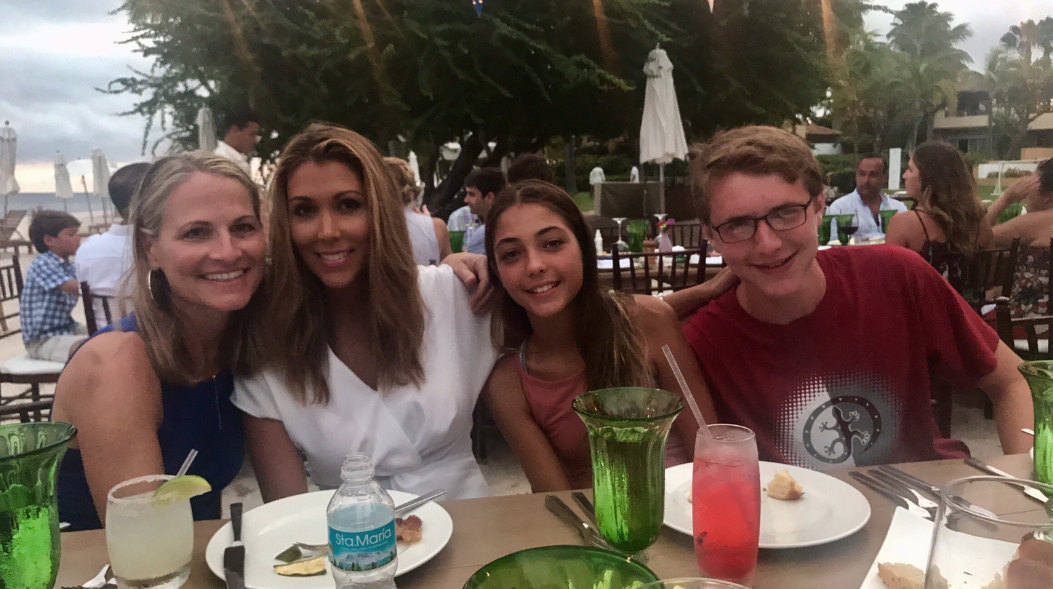 It was a formal gorgeous sit down meal with the food prepared right on the beach. Great live music and delicious s'mores by moonlight.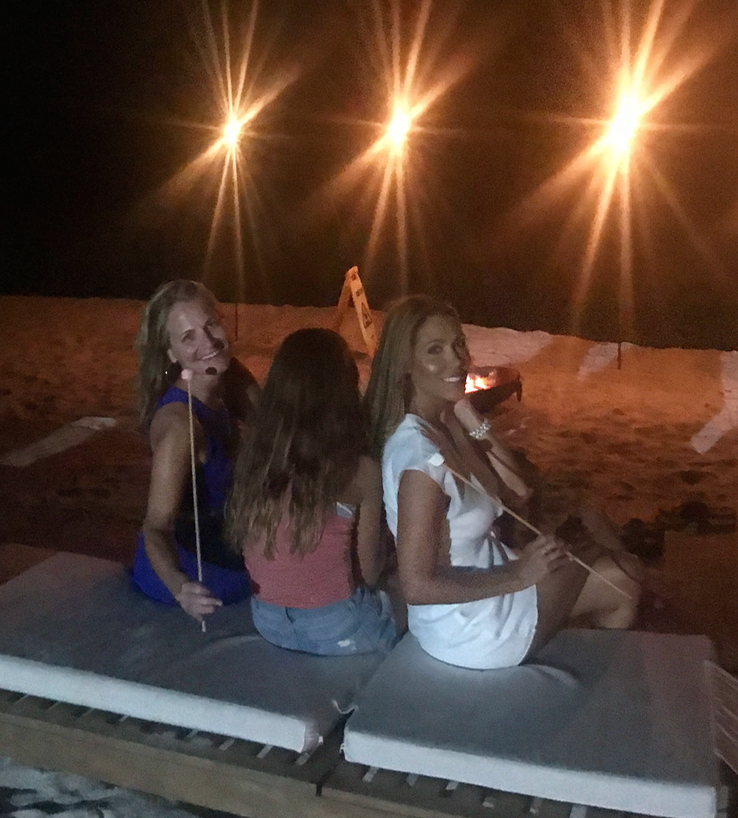 ABOUT THIS PARADISE THEY CALL PUNTA MITA
Punta Mita is not Punta de Mita… I learned that Punta Mita is an exclusive community just outside of Punta de Mita! Punta Mita is really a private paradise – very secure and upscale. Right now only two 5-star resorts (St Regis and Four Seasons) have been permitted to operate there to keep it from being over saturated by tourism. Puta Mita is surrounded with Mexico's enchanting local culture. As you leave the secured gates of the private sanctuary of Punta Mita lies a quaint town — The pedestrian promenade is just ideal for an evening stroll to select the venue that matches your mood. I heard many new dining options are on the rise, including authentic Mexican cuisine, sushi and Asian grill, fresh seafood, nice tropical ambience and one of the region's most renowned gourmet restaurants.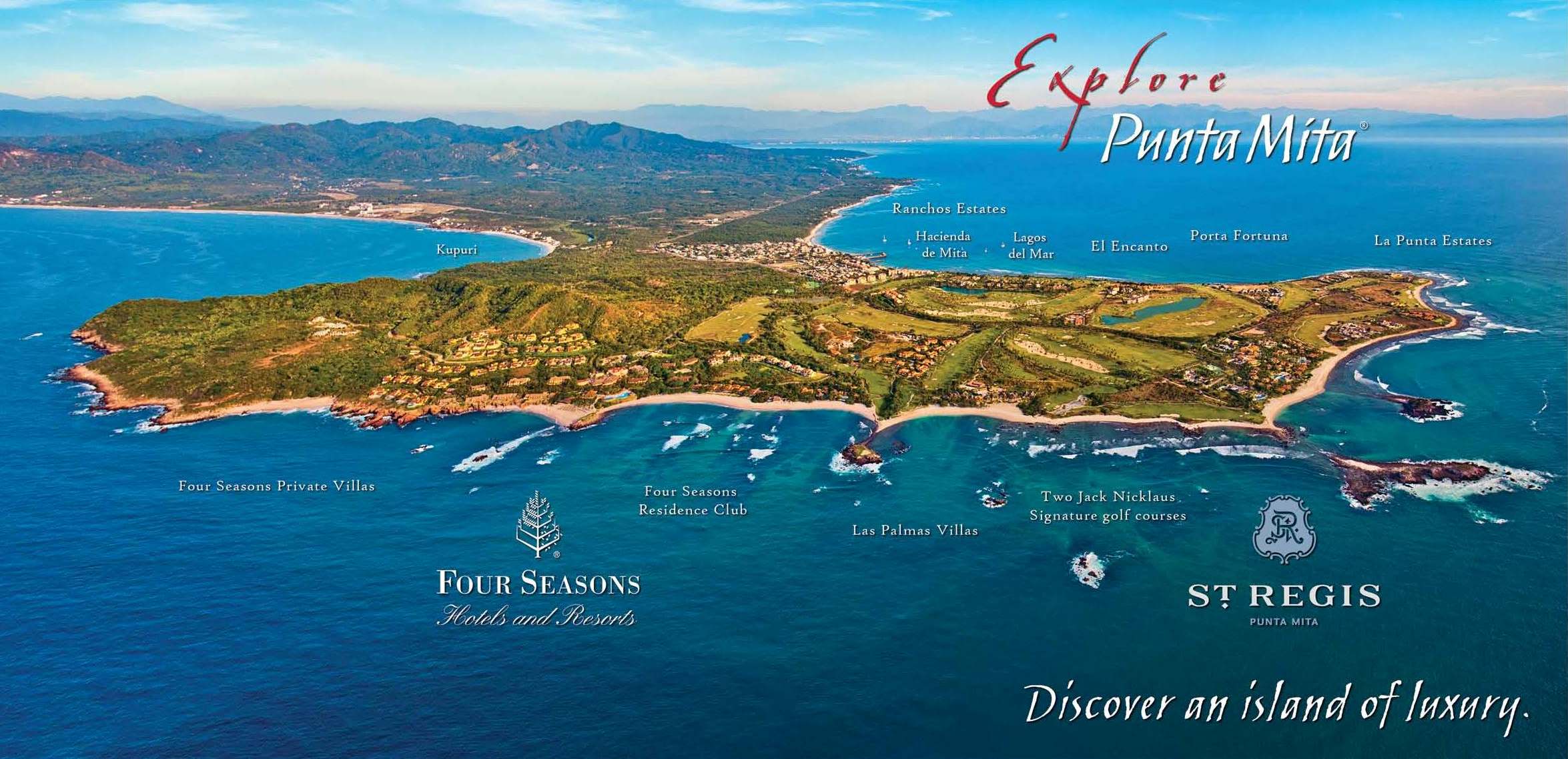 This land is quite grand and luxurious. On my tour I found that Punta Mita is a 1,500-acre private resort and residential community that lies on the peninsula surrounded on three sides by white sand beaches, Pacific Ocean waters and lush tropical flora. Many of the private homes are condominiums, townhomes, single family homes and villas. All owners must select a Membership in Club Punta Mita. A Premier Membership provides access to both Jack Nicklaus Signature golf courses, the Tennis & Fitness Center with 10 tennis courts, four Residents' Beach Clubs with pools, restaurant, kids club, sea kayaks and surfing and a yacht pier.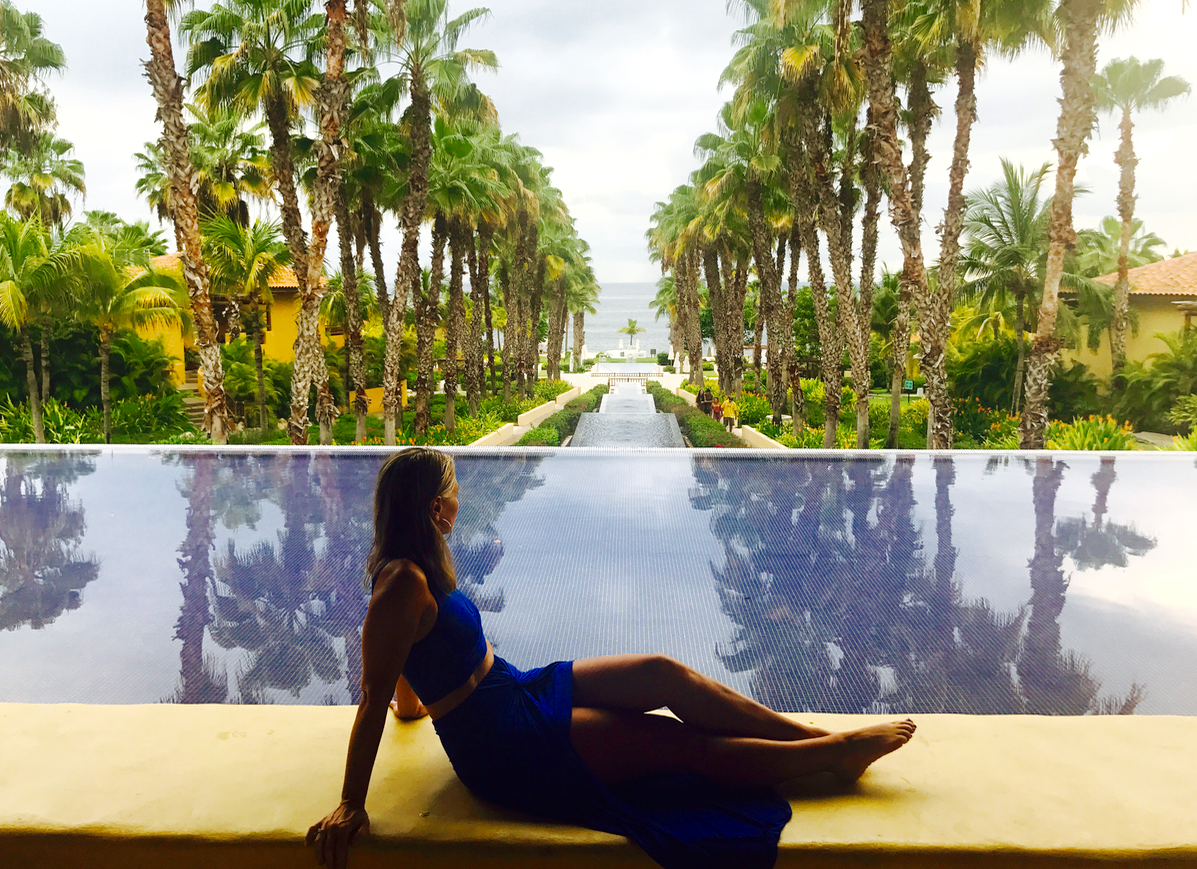 ST Regis provided our accommodations. The point of the trip is to bring traveling families to Punta Mita in Mexico and to talk about what we see and how to experience Riviera Nayarit; my primary focus is travel with kids. No one has told me that I cannot post negative information. No one has told me that I must say positive things. I am always as objective as I can possibly be. I also only promote products, services and vacations that contribute to a family's well-being.