Solitude Mountain: Serene or extreme, there's nothing between you and the perfect mountain day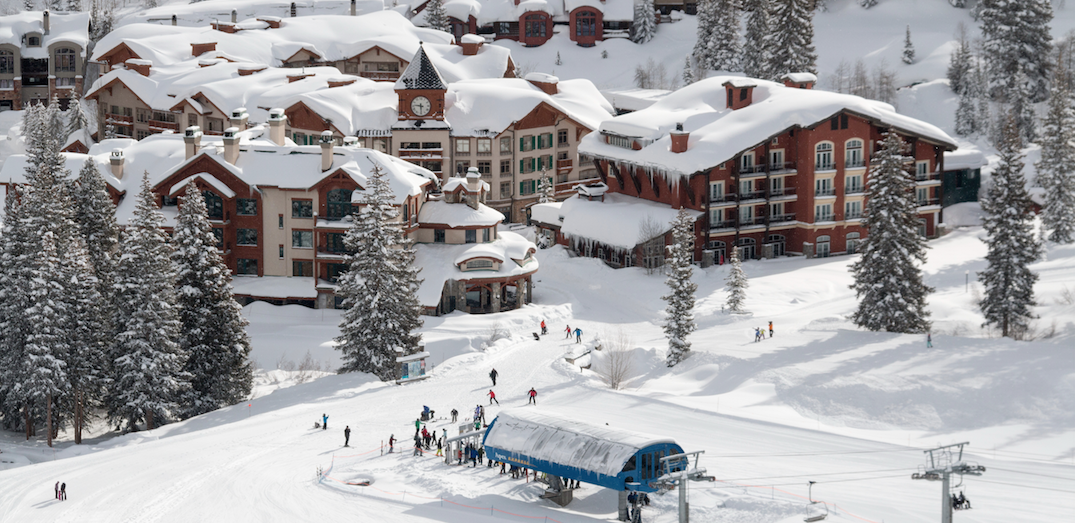 THE CUTEST LITTLE VILLAGE AND INSANE TERRAIN
We picked Solitude Mountain Resort because we wanted guaranteed snow fall and an advanced mountain for our budding skiers and boarders…Solitude is known for getting 500 annual inches of snow per season…and boy is this place impressive. I'm a mogul girl and this place had plenty of mommy-terrain! The mountain is deceiving, it's much larger and vast then it looks. But we agree that it is a pure, authentic and untarnished Utah territory. Located in Big Cottonwood Canyon, Utah, the resort offers eight chairlifts, 66 runs, three bowls and of snow spread over 1,200 acres for skiing and snowboarding.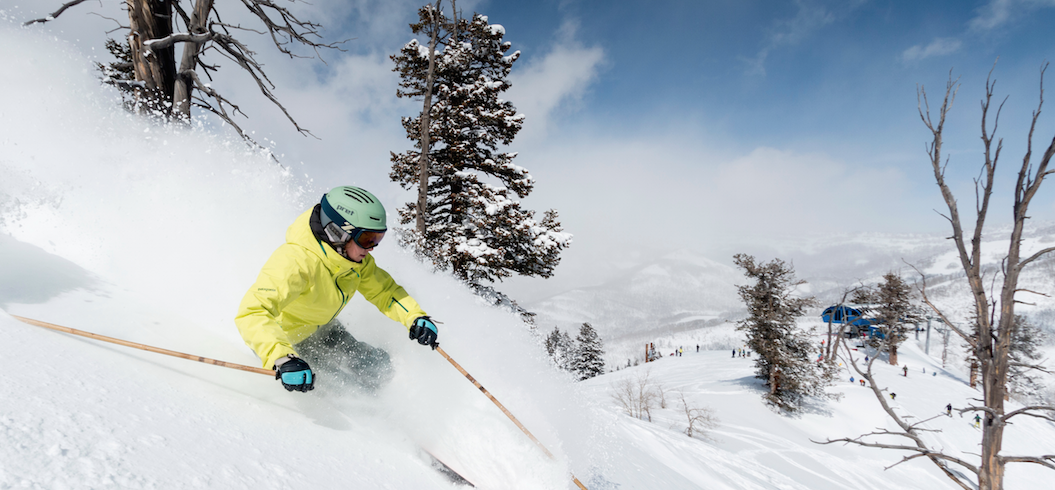 TIP: This place is killer and I recommend it for intermediate & advanced skiers. It's serious skiing here. So serious I want to live there! Beginners may get intimidated, the runs are wicked!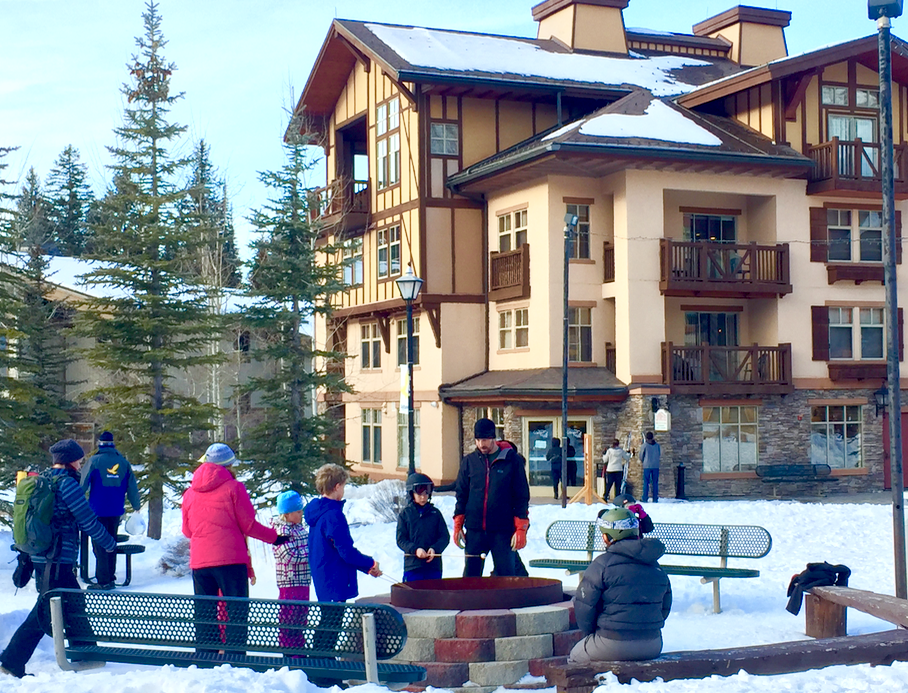 HOW TO PLAN & PICK PERFECT COZY ACCOMODATIONS
Their website is a mom's dream as far as vacation planning – solitudemountain.com has up-to-date daily mountain conditions and user-friendly trip planning tools including information about what to do, where to stay, where to eat, and not-to-be-missed resort events. I checked the snowed conditions daily on their site for few weeks prior to our trip. I printed menus for the places we wanted to dine.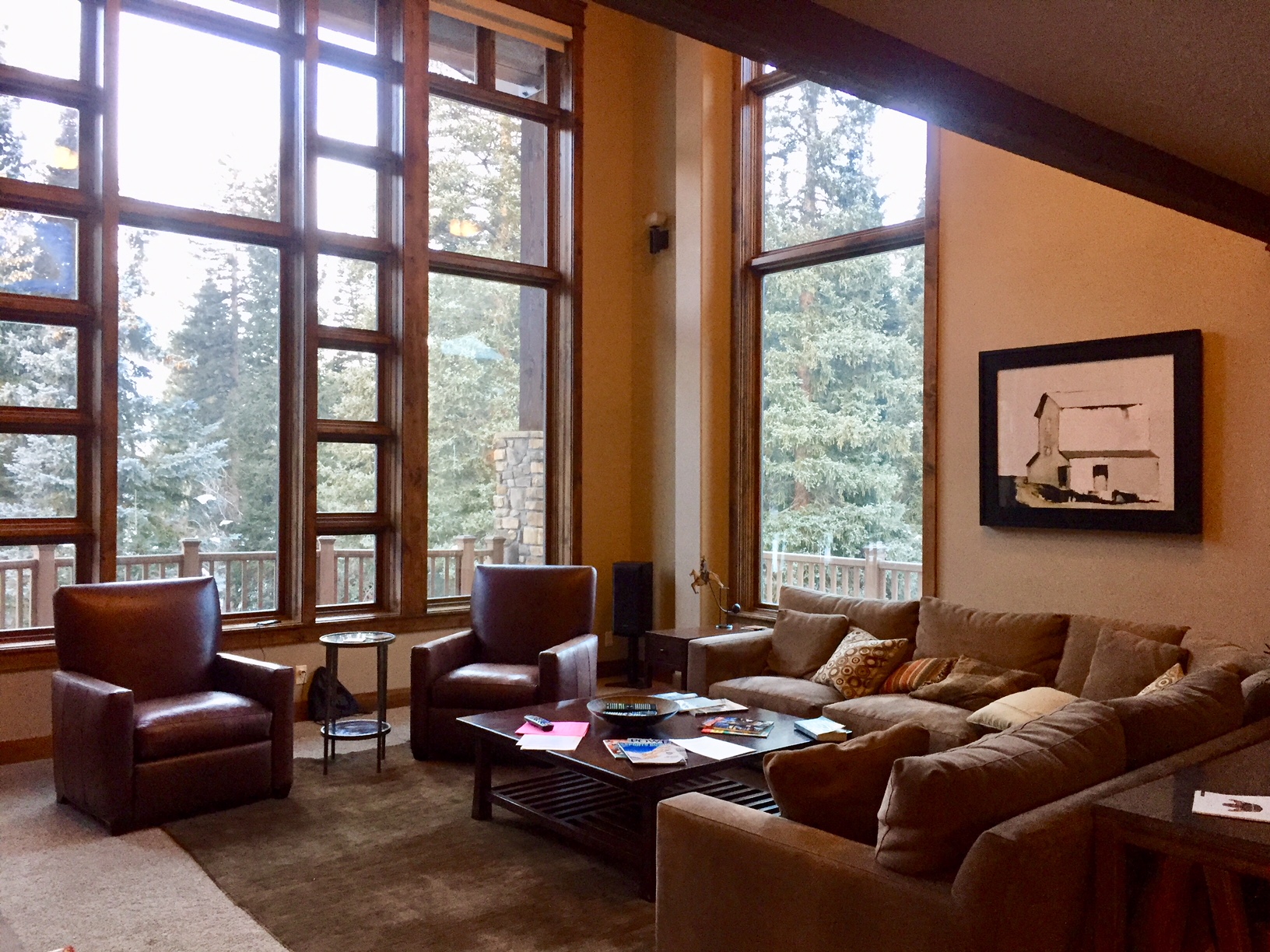 TIP 1: The RESERVATION TEAM IS STELLAR! Go through them to book! I visit many resorts each season, and the booking team here was kind, responsive and had impeccable follow up! KUDUS to them! They will find you the perfect place.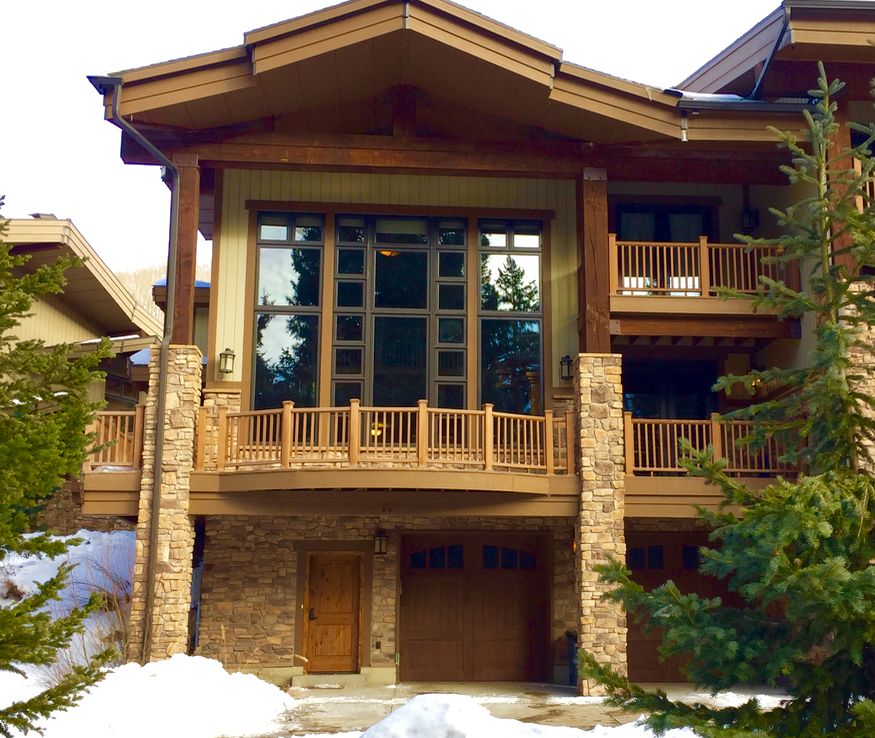 TIP 2: Plan to do a grocery run before you head up to the resort. We stopped at Smith's and got 5 days worth of food! Lots of bags to pile in the shuttle! Good news, Smith had wine and beer, so we didn't have to stop off at a liquor store!
TIP 3: You don't need a car unless you're planning to ski other resorts. We use Canyon Transportation; they are very reliable and flexible. Plus their drivers tend to be patient and sometimes funny! One way for 6 people in private shuttle ran $230.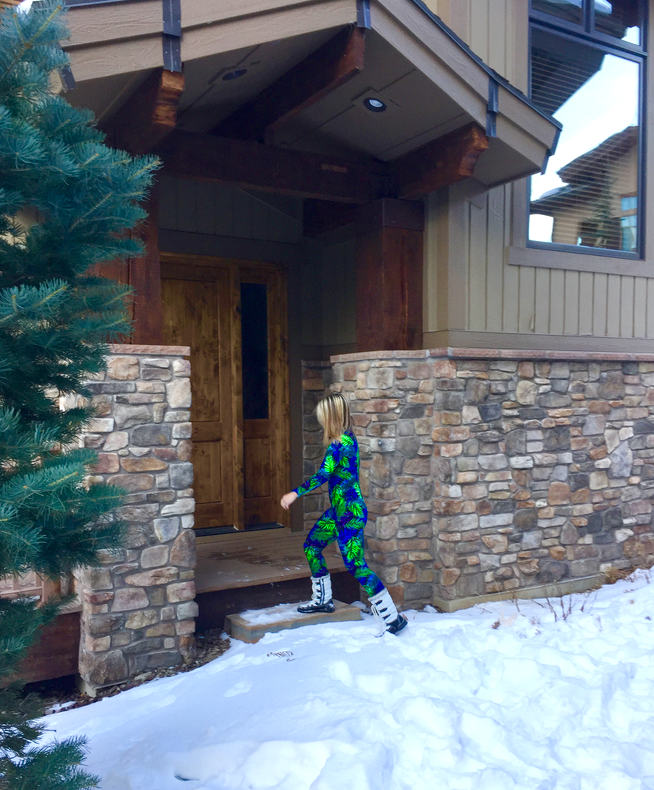 Me in my RacySuits.com in front of our Silver Aspen Home.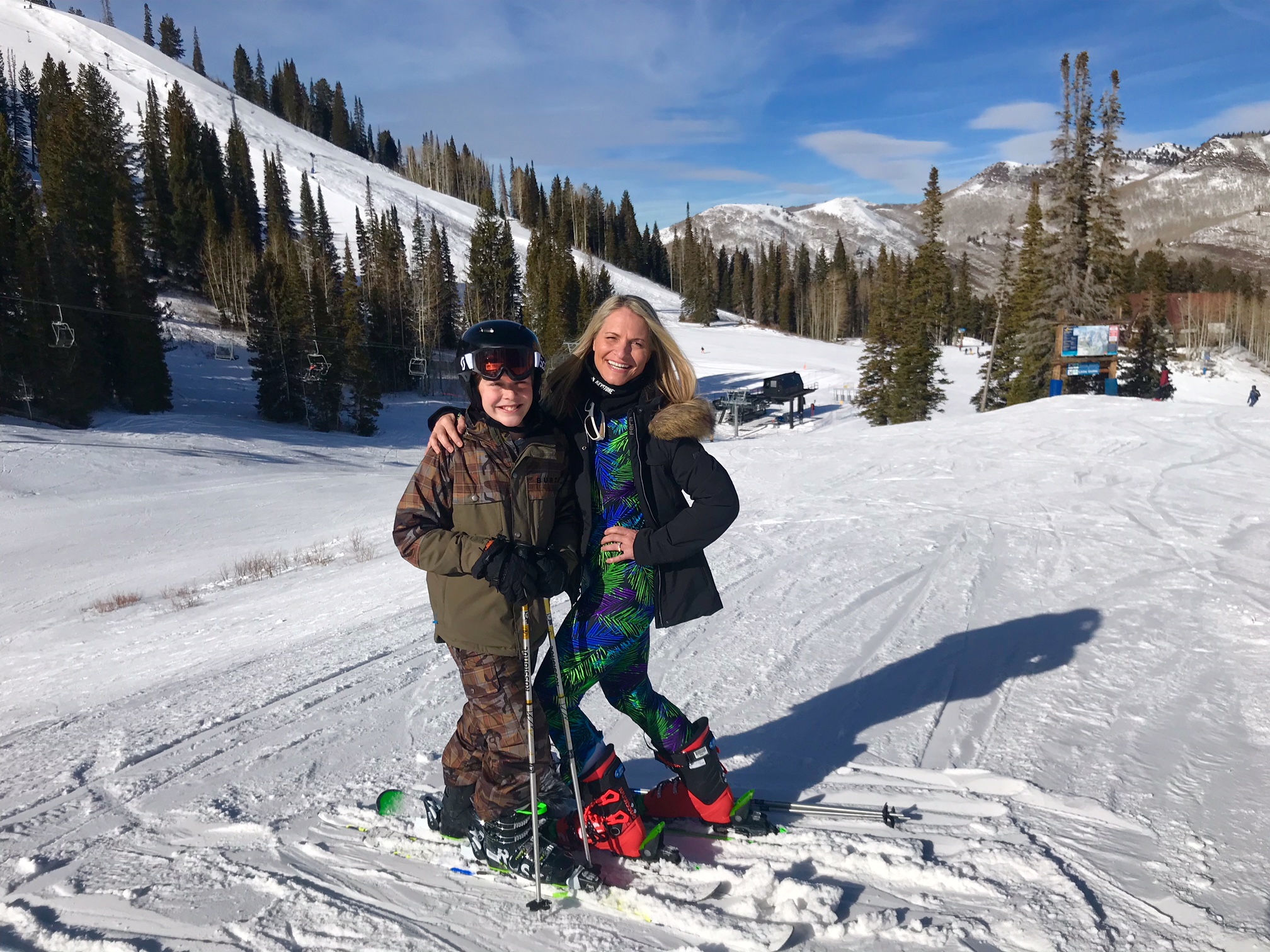 WE'RE HOOKED ON SOLITUDE MOUNTAIN RESORT
Now that the kids are intermediate/advanced skiers, we choose challenging larger resorts…and it's only a short plane ride and 40 minutes from Salt Lake City, which makes the trip for us LA peeps very convenient –The Mountain Resort has something to offer skiers and riders of all abilities, and provides unbeatable access to the resort's impressive annual snowfall, absolutely insane terrain, tons of runs, three bowls and some of the most impressive off-piste terrain in the country. Solitude Resort Lodging offers the largest selection of accommodations in the Solitude Mountain Resort base area, with featured packages available at The Inn at Solitude, Creekside condominiums, Powderhorn Lodge, Eagle Springs condominiums, The Crossings townhomes and a variety of private homes.
TIP: We stayed in Silver Aspen Townhomes pictured above, which are privately owned, but they are stunning, new and large! However if you choose a privately owned home that is NOT managed by Solitude, you will not have thorough or trustworthy service. Be sure you choose a Solitude property.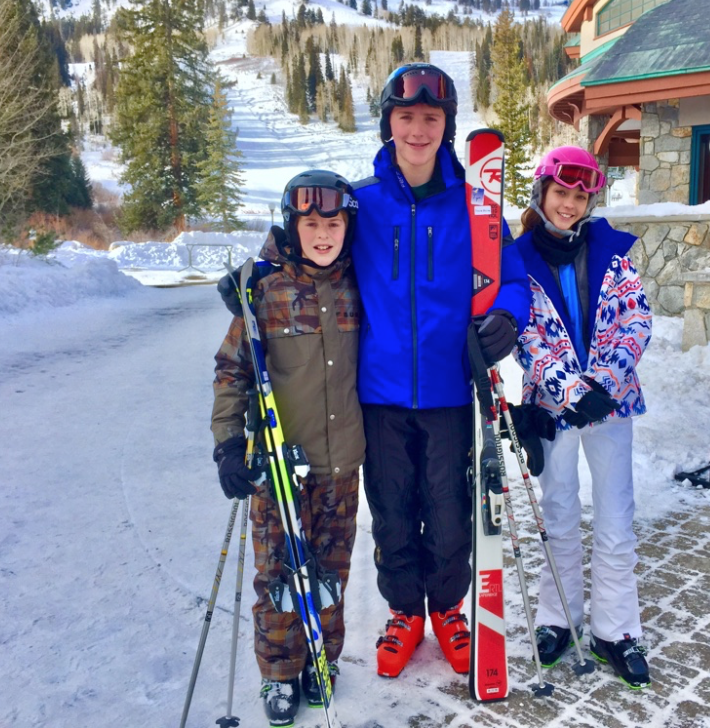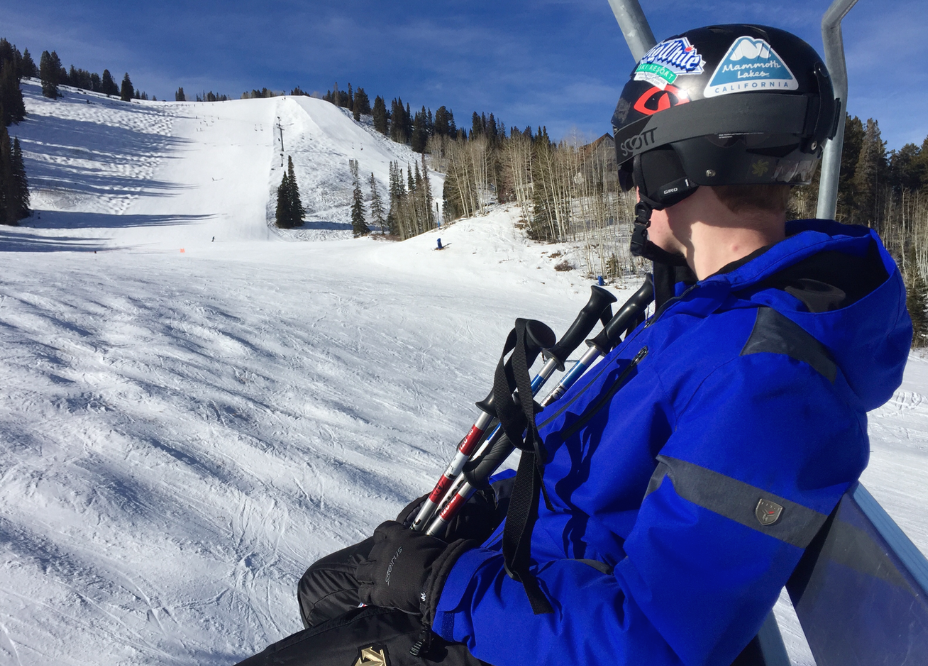 My 16 year old sporting his warm and classy Fera Ski Jacket!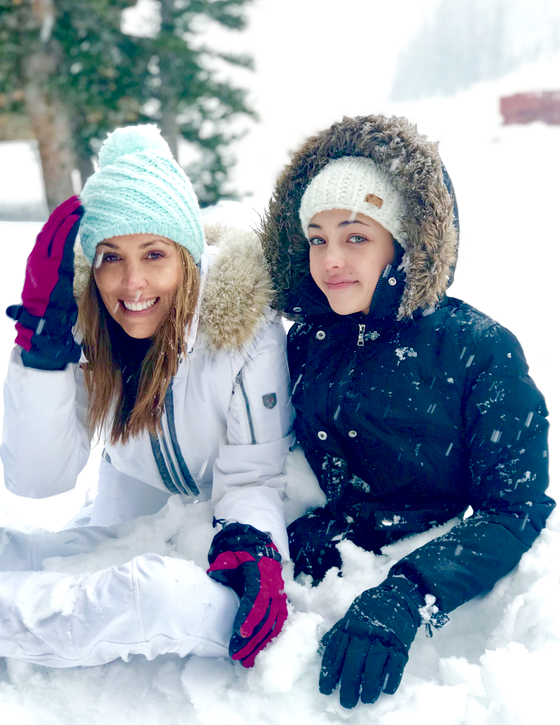 My Sister and her daughter playing in the beautiful forest in front of our townhome.
WHY SOLITUDE?
No kidding, everything you need is in walking distance, no car needed! YES! Solitude has a lot to offer in one quaint little village, including an abundance of annual snowfall, 1,200 acres of incredible terrain, a multitude of evening dining and bar options, an game room and pool at Club Solitude and much more. Call to see what type of specials their running this month! Go and visit skisolitude.com or inquire with one of the resort's vacation planners at 800-748-4754 or 801-536-5765 for Solitude's complete winter offerings, or for help creating a custom vacation experience! Your family will LOVE it.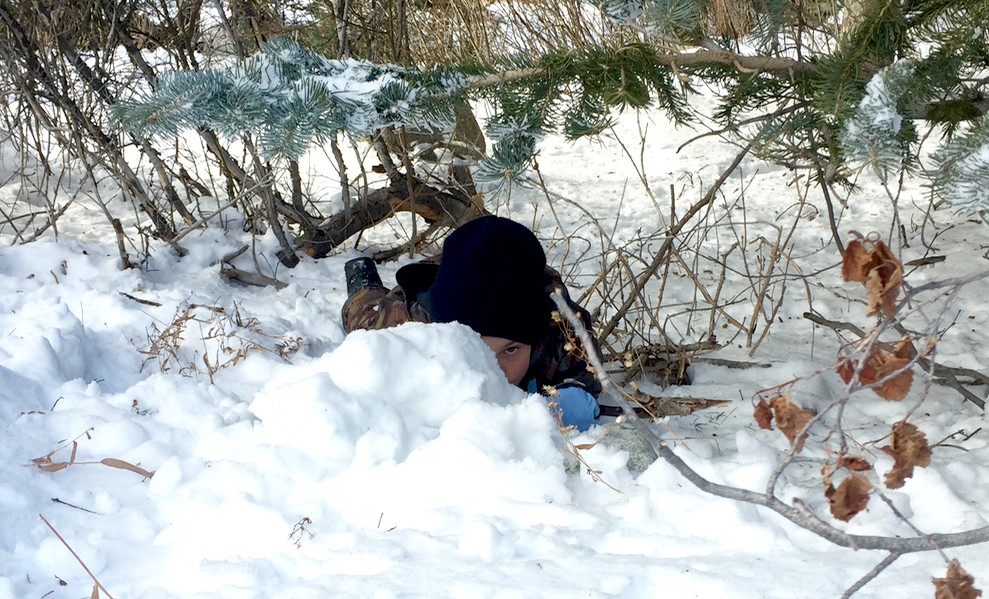 SNOW PLAY IS ENDLESS
A snow PLAY area is must have when you're investing in a ski vacation with kids. If the weather turns bad or there's poor visibility to ski, you should be able to at least play outdoors in the glorious snow. When my kiddos are not on the mountain, they're outside making snow forts. Solitude has plenty of flat areas for snow play. No matter where you book, right outside your place they'll be plenty of areas to make snow angels or throw snowballs!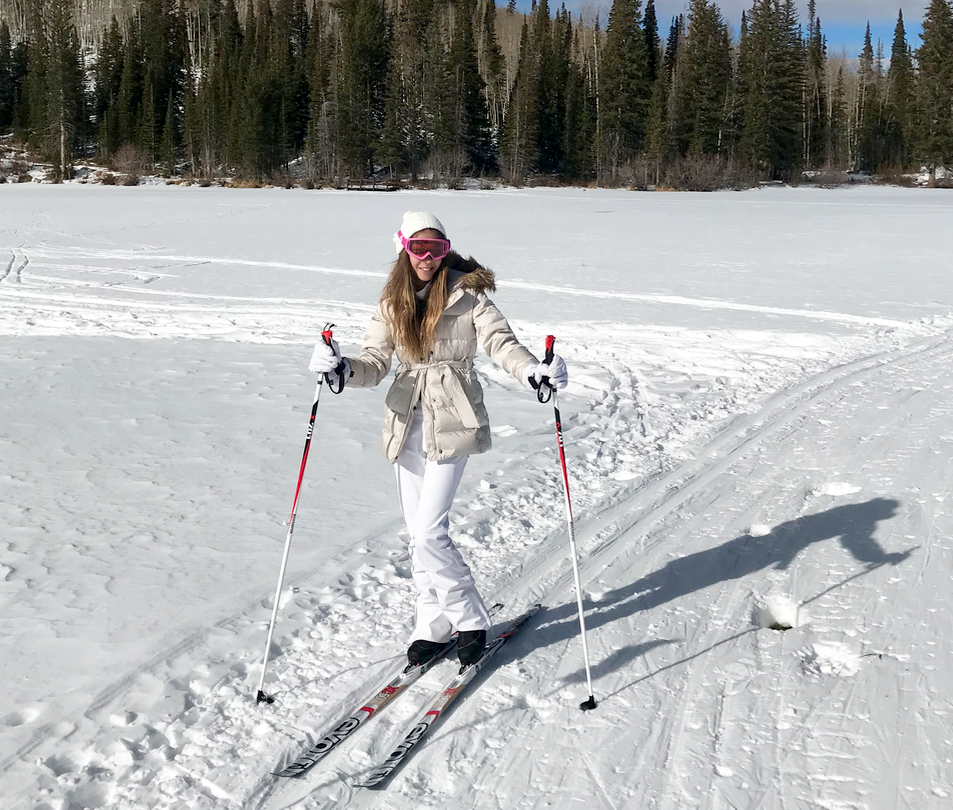 YOU LIKE SNOW BUT NOT THE DOWNHILL EXPERIENCE?
My niece is a tennis player and has sensitive knees, so she likes to cross country or snow shoe… while we we're cruising downhill she was enjoying the outdoors at her own pace… Solitude's best kept secret is the Nordic Center. Easily accessible from Solitude Village, the Nordic Center has nearly 20 kilometers of trails set for both classic and skating styles of Nordic skiing.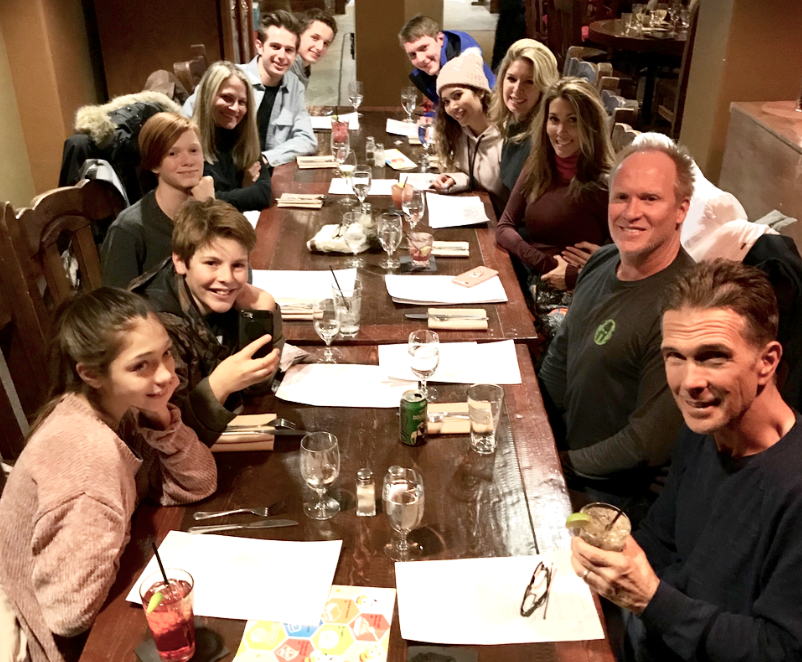 HOP SKIP & AND JUMP TO ALL DINING…
Enjoy Solitude Mountain Resort's delectable dining options which are literally a few yards from all the accommodations and condos in the village – Fun eateries include Honeycomb Grill, Last Chance Grill, Stone Haus Pizzeria and Creamery, Moonbeam Lodge and Roundhouse.
TIP: Found out that not many places serve breakfast except for St. Bernard's and Moonbeam Lodge, so plan on eating in your condo or getting to Moonbeam early!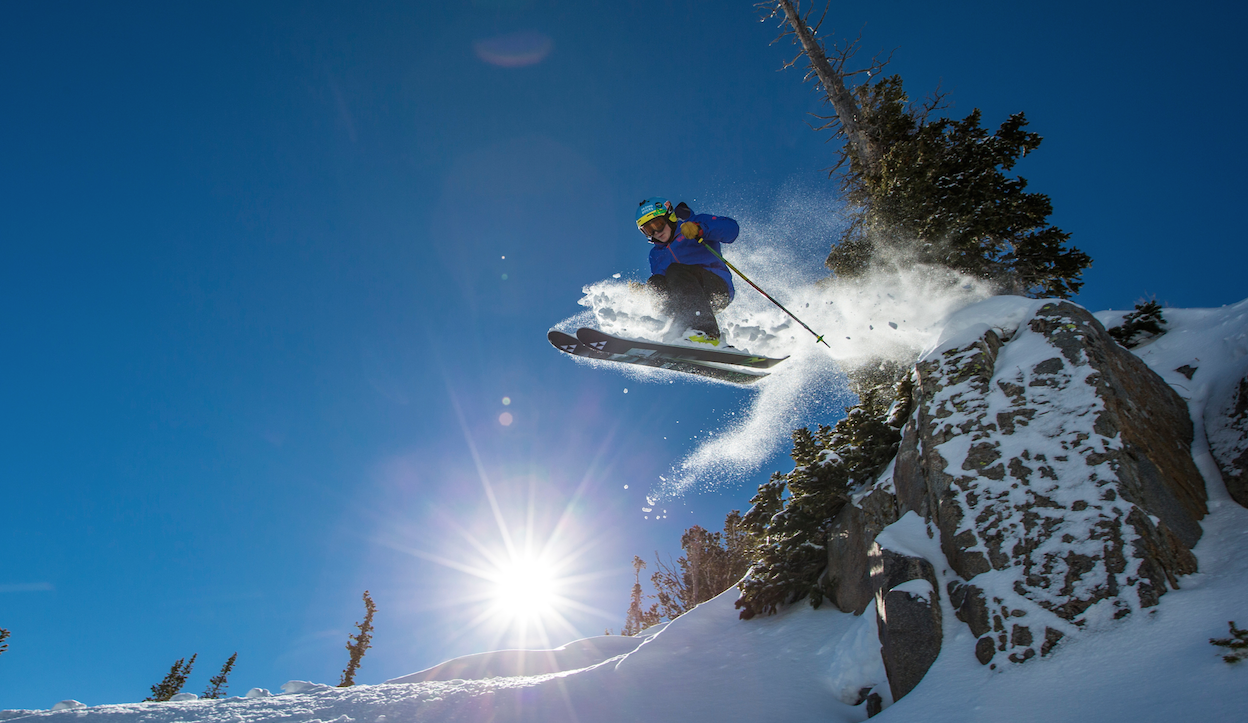 SKI-n-RIDE – Little tidbits you need to know!
Full-day lift ticket prices are $88 for adults, $62 for seniors, $56 for juniors, and free for children 6 years old and under. Season passes can also be purchased at solitudemountain.com/lift-tickets.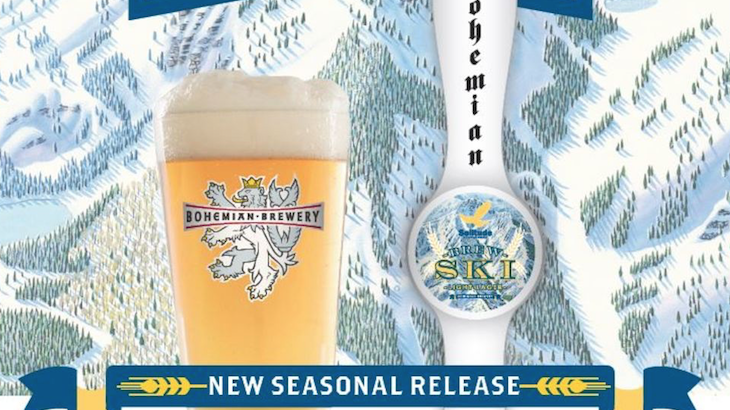 DID SOMEONE SAY BrewSki?
Any ski resort that has it's own beer label can't be all that bad! Solitude Mountain Resort and Bohemian Brewery launched Solitude BrewSki Mountain Lager—a special brew created specifically for Solitude Mountain Resort. Available now in stores in 12-ounce cans and on draft at the resort just in time for the ski season and Christmas, Solitude BrewSki was originally created as a one-off beer as part of Bohemian Brewery's "Brewer'Stache" line.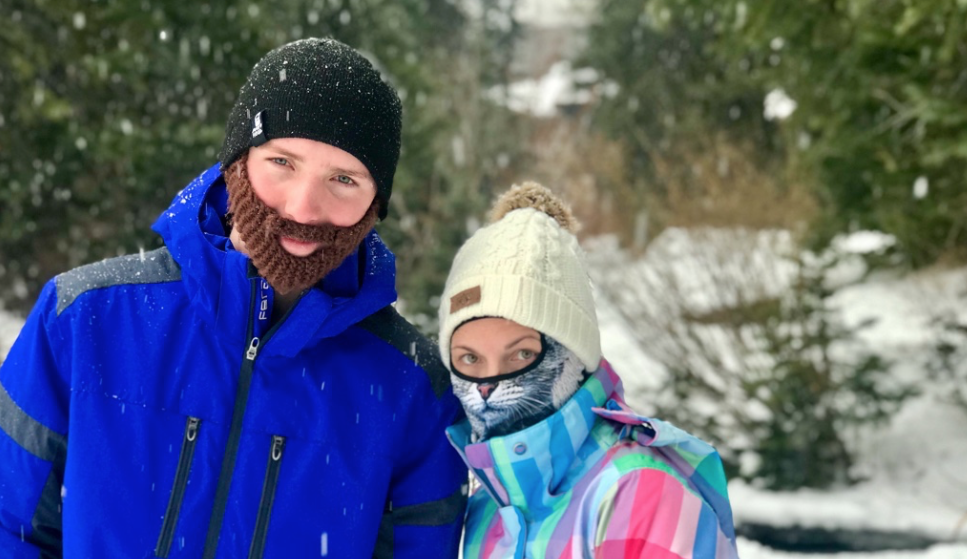 It was a pleasure and treat to visit this family mountain. I'd like to thank the Solitude Marketing and PR team for setting up complimentary lift tickets and meals for my kids. I will only promote, endorse and support companies that have the highest standards in products and/or services that contribute to the well-being of families.