Northstar Resort at Lake Tahoe has Gone High-end, Platinum & 5 Star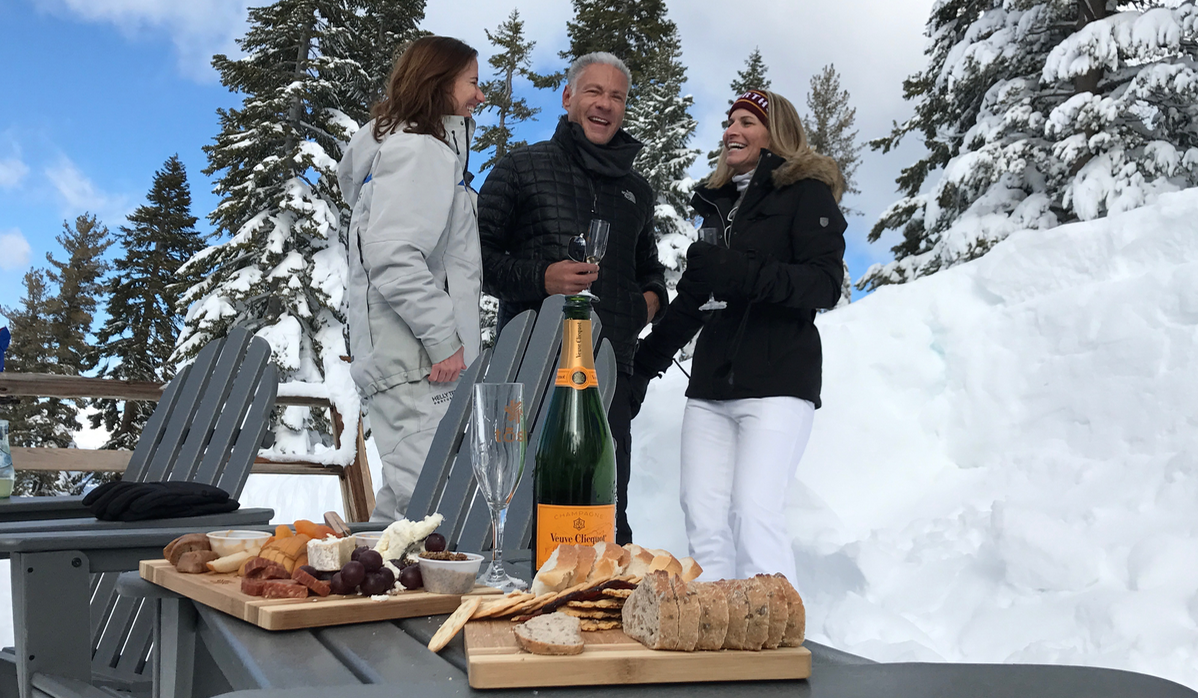 Thank you for reading! I partnered up with the amazing marketing team at Northstar Resort to promote this post of my last family trip to this luscious ski mountain. If you're a family that enjoys a unique, laid-back style, Northstar California Resort is your next stop! It combines California cool with high-end luxury, with a sophisticated alpine village atmosphere. Northstar at Lake Tahoe has spent nearly a billion dollars creating a premier luxury snowsports experience. Upscale shops, refined dining and Lake Tahoe's only five-star slopeside lodging with impeccable grooming, a Cross Country Center, glorious tree skiing and crazy-fun world-class terrain parks to challenge every level of skier/rider.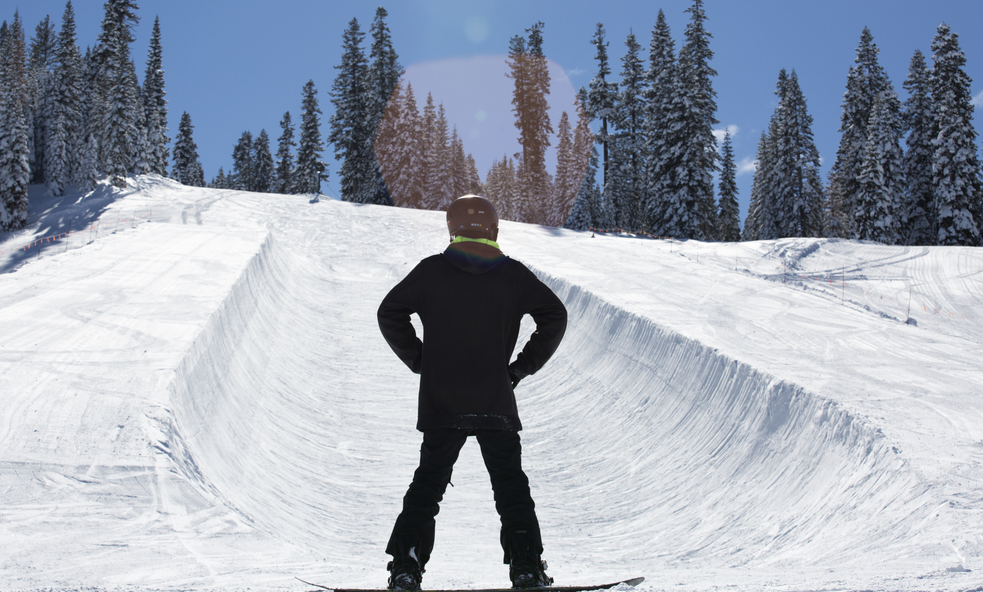 Win The Kids Over
If I want my youngest kiddo to come skiing, I know how to win him over. I ask him if he's willing to show me around the terrain park, then he gets committed to the trip and I start planning! I learned to ski when I was 13 years old at Mammoth Mountain. Throughout college I continued to ski, as it was the one thing I could save up for and look forward to. Studying and working long hours as a psychology intern made me crave the fresh crisp snow that crunched under my boots. I'd travel from resort to resort, from Utah to Colorado and back to California. Rarely did I consider Lake Tahoe as a possibly. Now that I have growing boys who are just getting their ski-legs, we truly enjoy skiing closer to home.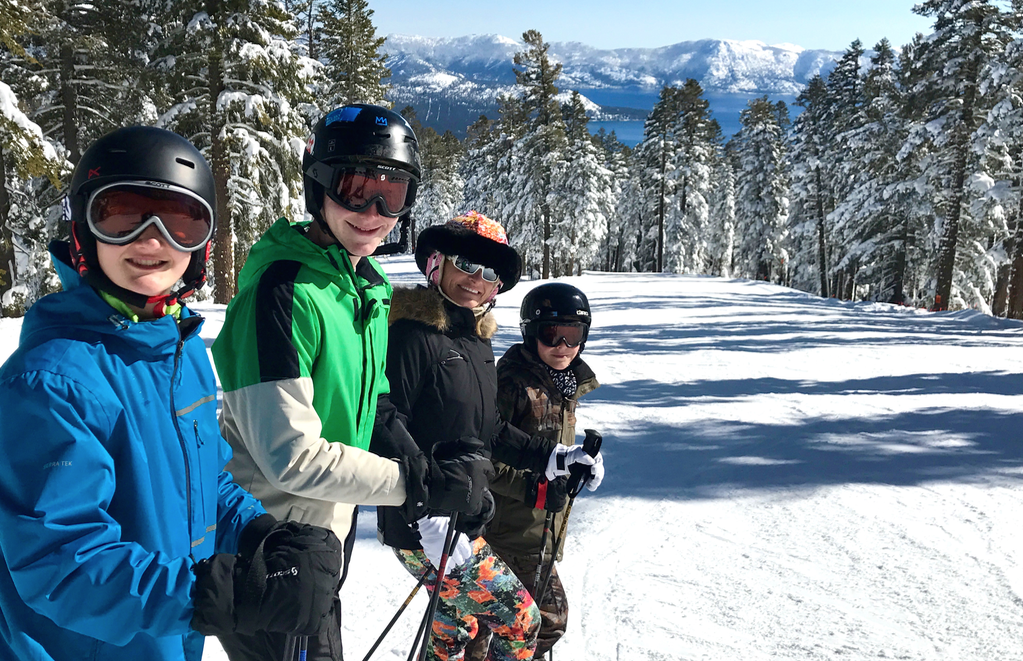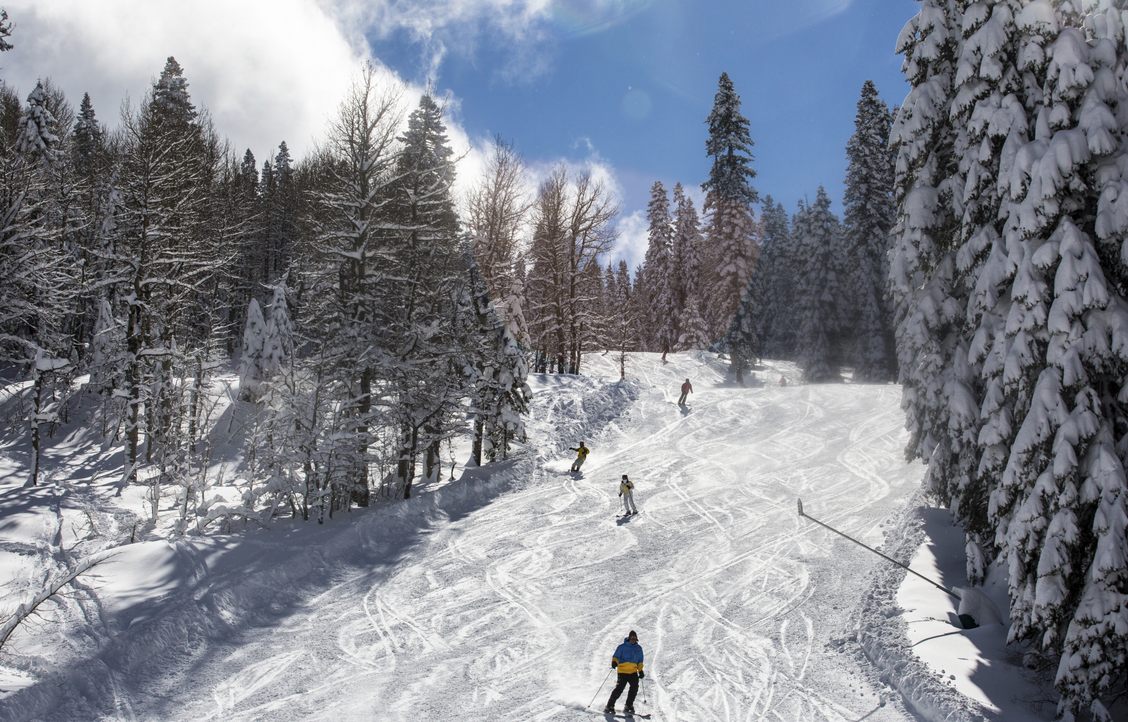 This latest excursion to Northstar proved to be the perfect family ski trip. Known for its super sunny California disposition, you'll get more sunny days in Tahoe than you'd expect.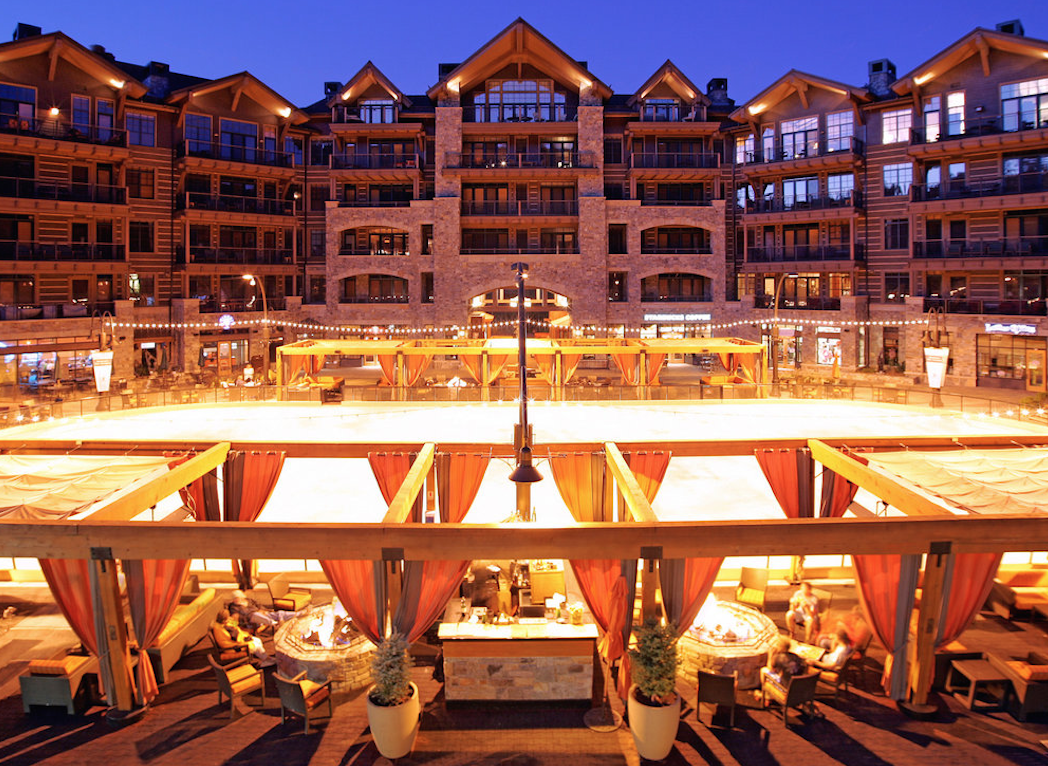 Northstar Resort is laid out differently than the typical ski mountain. Most private homes are not slope-side. They are on shuttle routes or actually have shuttles that come right to your door. Nice right? Or you can stay in the village, smack in the middle of the hustle and bustle (pictured above). You'll pay premium prices to be close to lifts, but you're near shops, ice-skating and fun dining places. If you want to be 'on the slopes' the Ritz Carlton is just divine (pictured below).

The Good Life – Skiing in luxury
What drew us to Northstar, besides the incredible beauty of skiing high above the lakes and among the bellowing trees, was the marketing of a more up-scaled ski experience. And of course, it's just a hop, skip and jump flight from Los Angeles! You no longer have to fly to Utah and book at Deer Valley for the premier luxury treatment. Although, you will encounter snow boarders here! Clearly, Northstar can deliver the platinum goodies as well. From the 5-star condos in the village, skiing out of the Ritz Carlton, bubbly served at the top of the mountain by fireside to premier ski line access, they've got you covered! If price is not an issue, this package is stellar and quite impressive.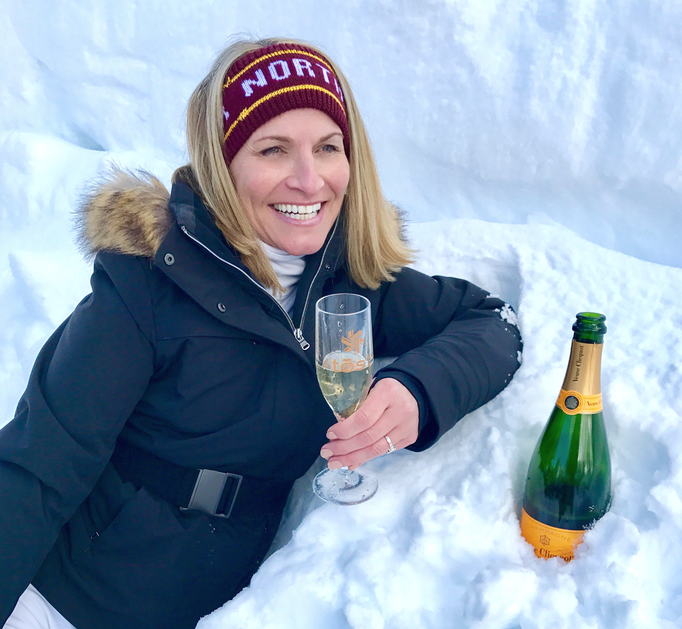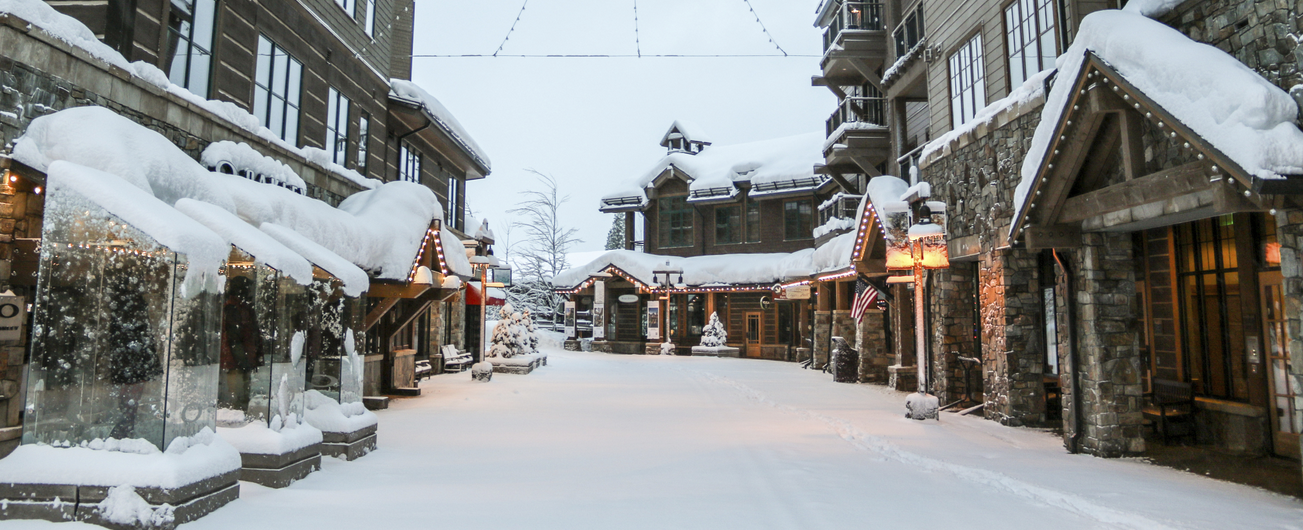 You're One Lucky Dog With a Platinum Pass
This is what a busy mama truly appreciates, a pass to maximize her day. If you're a weekend skier and want to avoid all the lines, consider purchasing their Platinum Pass for sure. You'll maximize your time on the mountain and skip the lift line with unlimited Platinum Priority lift-line access for a single day. Platinum Day Passes are $150 (in addition to your lift ticket) and are available for purchase at the ticket window or by calling 1-800-GONORTH. Wow, it's amazing to say the least. We're hooked!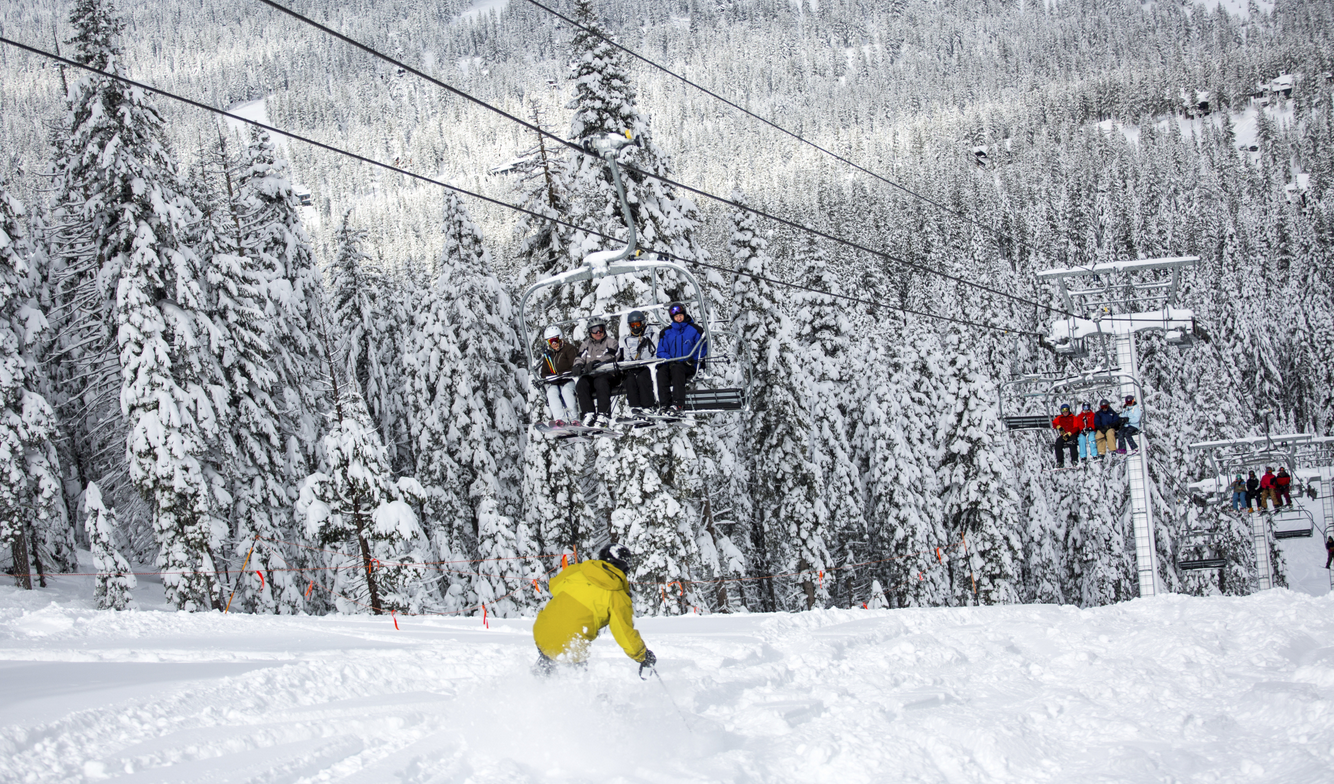 Where's Mom? She's at Platinum Tōst
This, this is where you'd see me trailing behind the boys and yelling, "Hey slow down! I need to take at break at tōst!" Each day at 2pm you can stop off and join in on their free toast with other skiers who love champagne! This is an epic experience to share with friends, with gorgeous mountain views and a bit of bubbly! This snowy outdoor bar has private seating, bottles of Veuve Clicquot for purchase, and a charcuterie board that will surpass your wildest imagination and a sexy roaring fire. Platinum Tōst is offered daily and is available by reservation at least 24 hours in advance. Reserve your experience for $85per person today.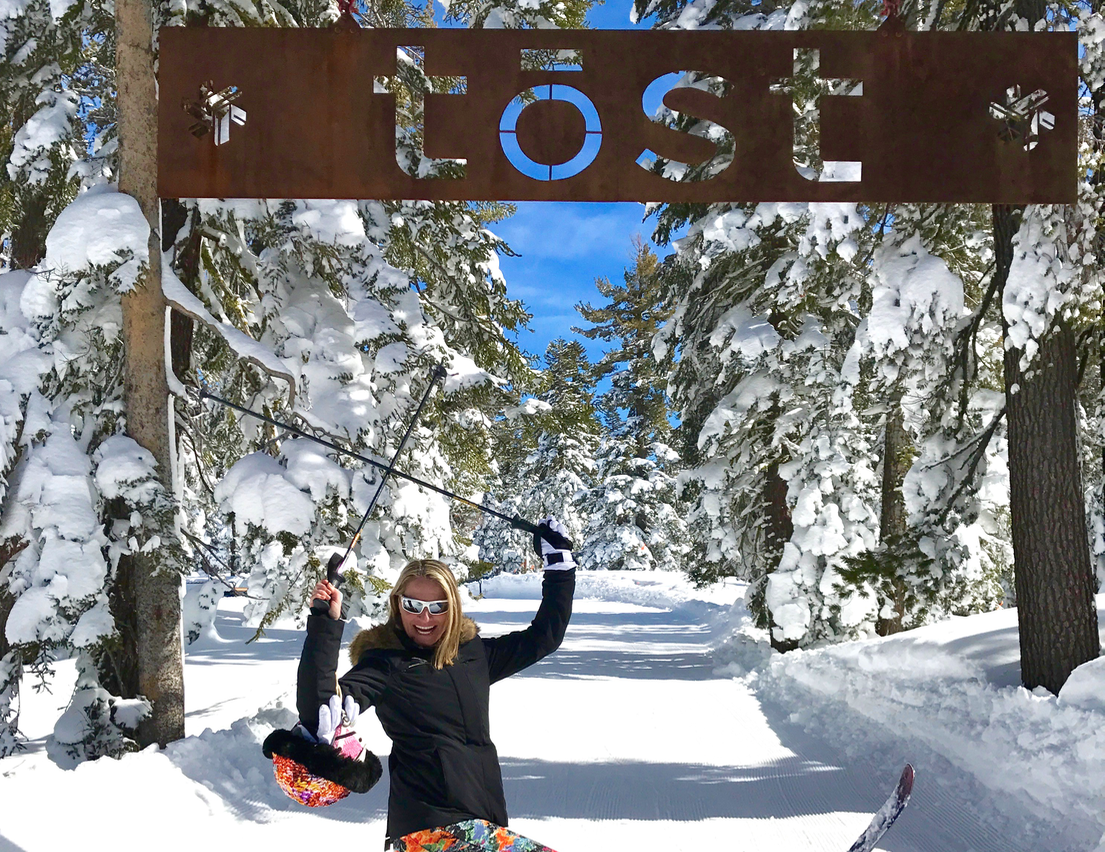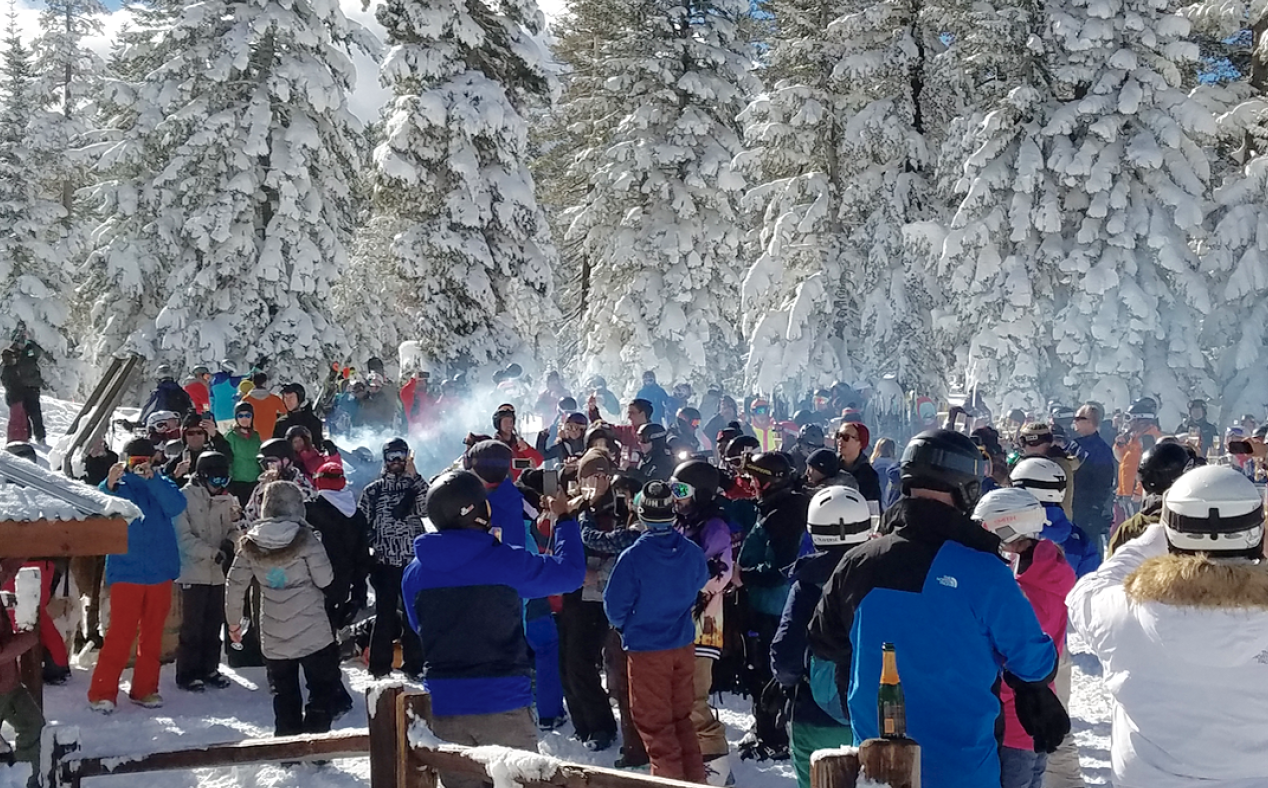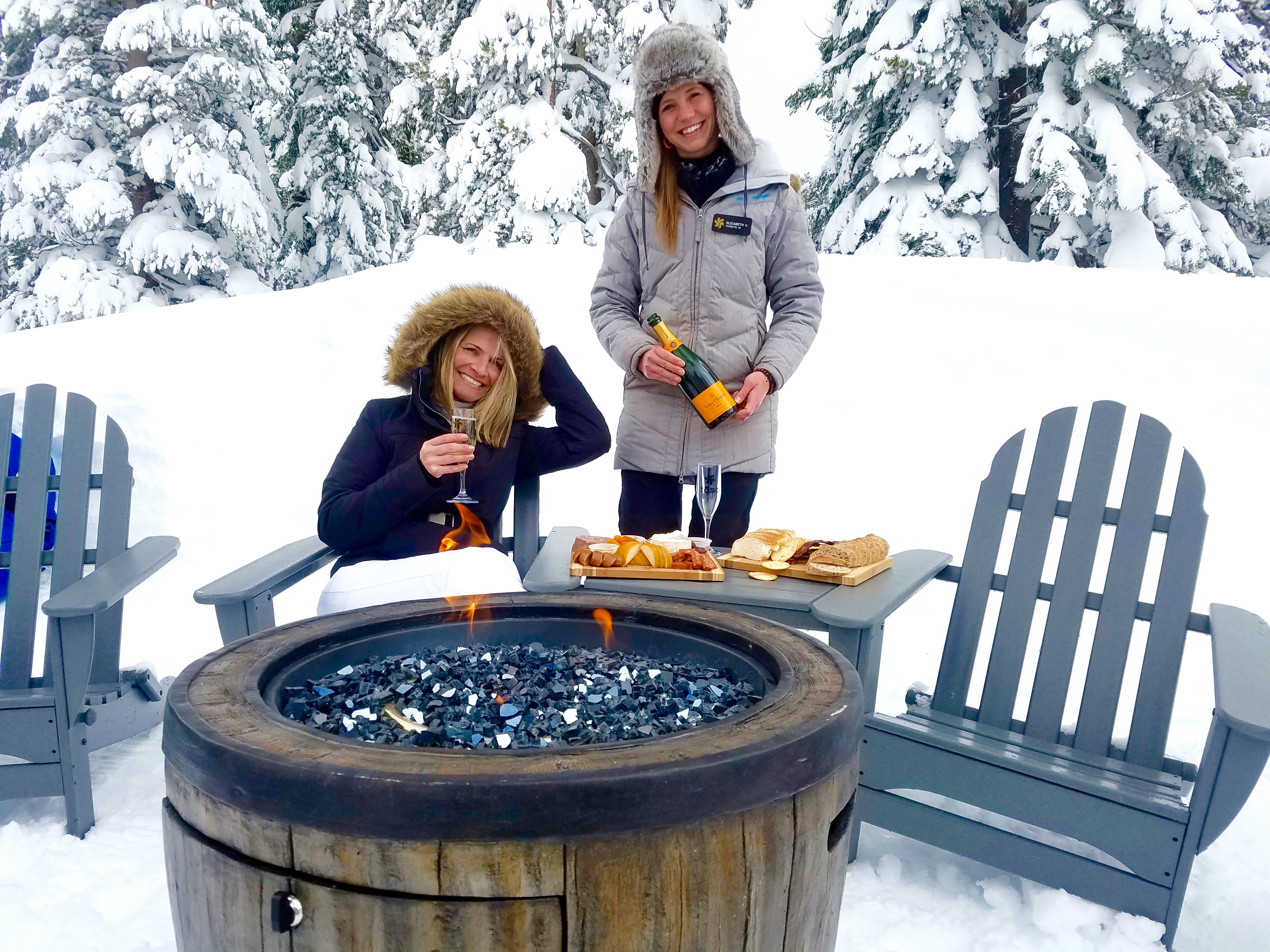 Northstar Experts Take Care of You & Your Family: Adventure, Guiding & Learning Center
I found in my second stage of life that I don't like crowds or waiting, especially early in the morning with whining kids or groggy teenagers. You know what I mean? So when we do our rentals, I prefer a smaller and organized boutique setting. At the Adventure Center, we didn't lift a finger – they got us rentals in a calm upscale waiting lounge, set up lessons and guided us around the mountain on skis.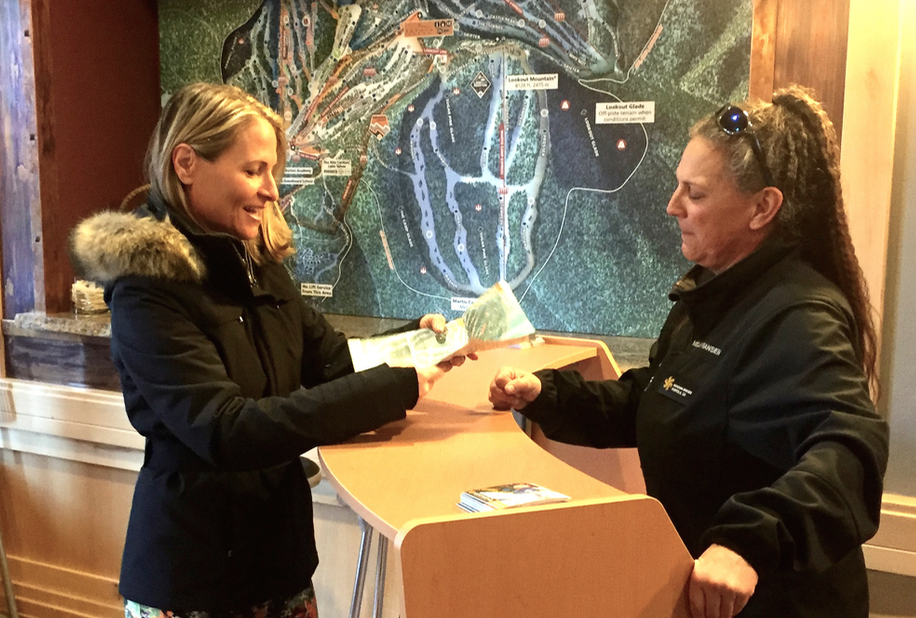 Booking at the Adventure Center is perfect for a group of friends for a fun weekend or if you're with the entire family on winter break or maybe you're on a quick getaway with that special someone. While you wait, they offer coffee or hot cocoa and have a giant jar of really cool candy for the kids to stick their hands in! They know that not all skiers will want the same experience, but those of us who are looking to make the most of our time on the mountain, book at the exclusive Adventure, Guiding & Learning Center.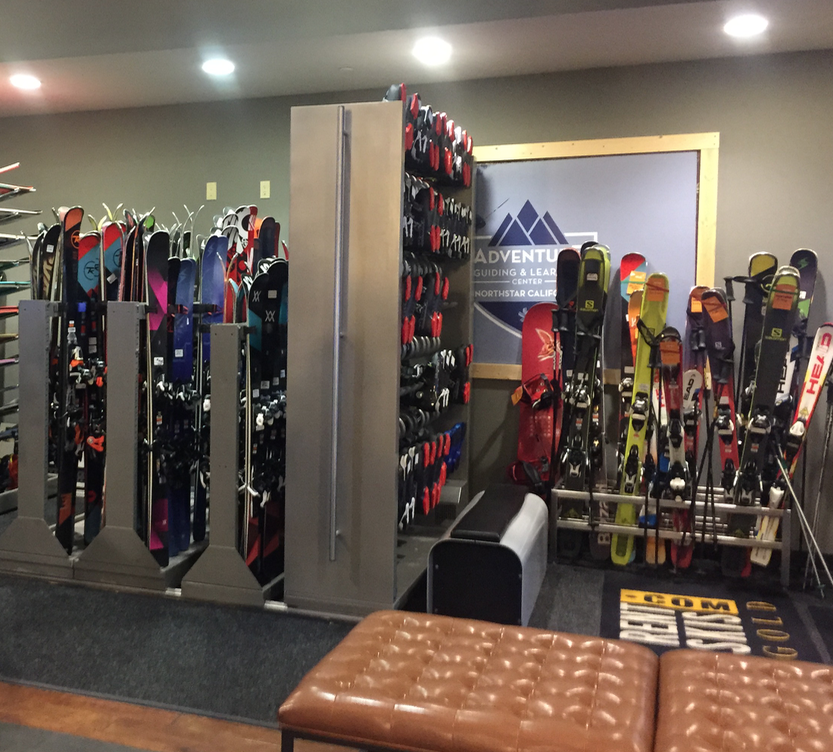 Empower Your Babes: Killer Ski School
Whether you and your family are new to the sport or are experienced skiers, there's always something new to learn or to build upon, right? Plus Mama needs some time alone too! My kiddos and I are all at different ski levels. They go into different ski classes, therefore much of the time we are not together on the mountain.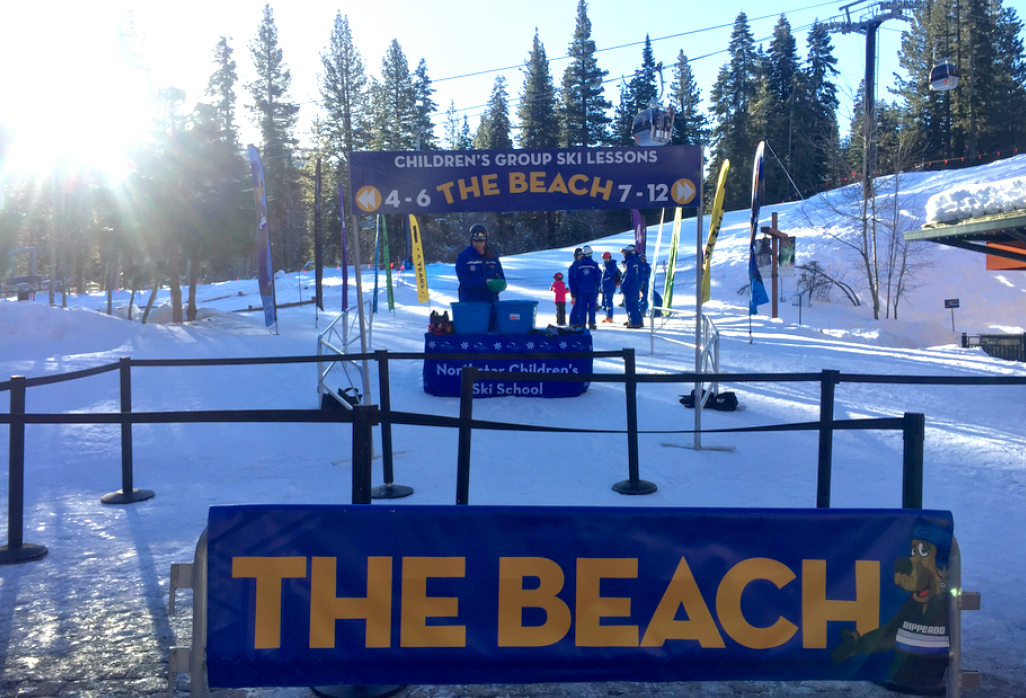 I know if our kids bond with an instructor, they enjoy the experience more. On day two when our 10 year old wasn't able to attend his ski school, he cried. He said his instructor, Greg, was the best he's ever had. Now if that isn't a selling point, I don't know what is.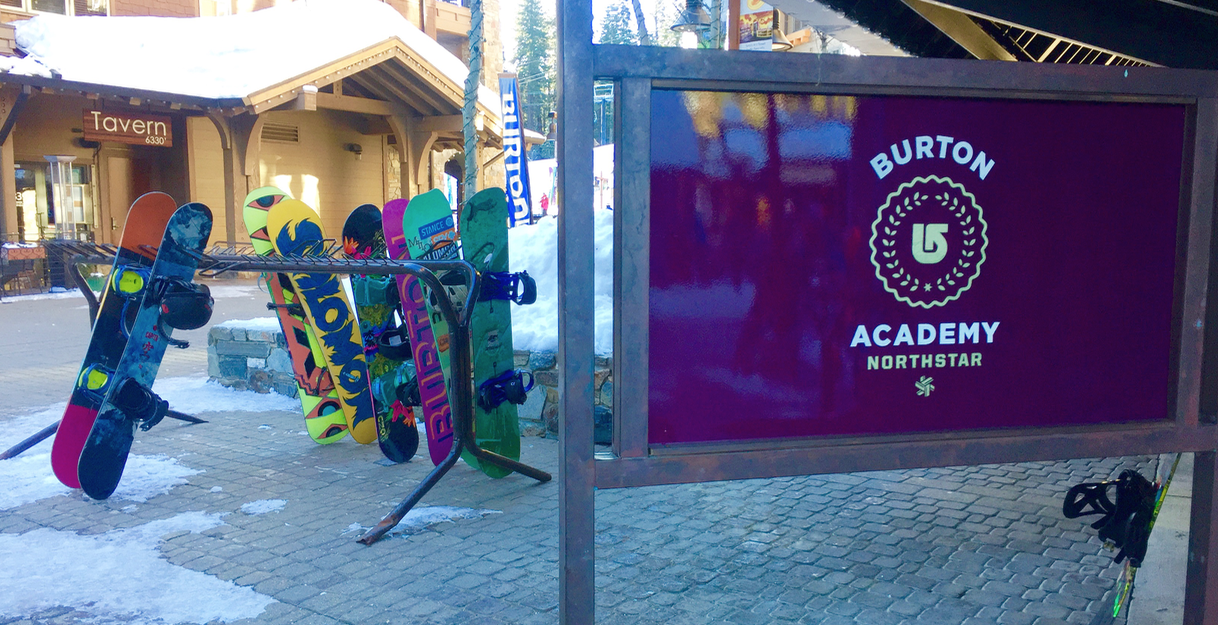 With such a wide variety of programs to choose from, finding the perfect program to suit your exact needs should be super easy. Along with the children and teens programs, they have women only lessons, small group sessions and private guided experiences. We had the honor of having a guided ski experience with a seasoned ski instructor to maximize our time on the slopes. Once again, Northstar makes great efforts to keep on delivering the high-end luxury ski experience.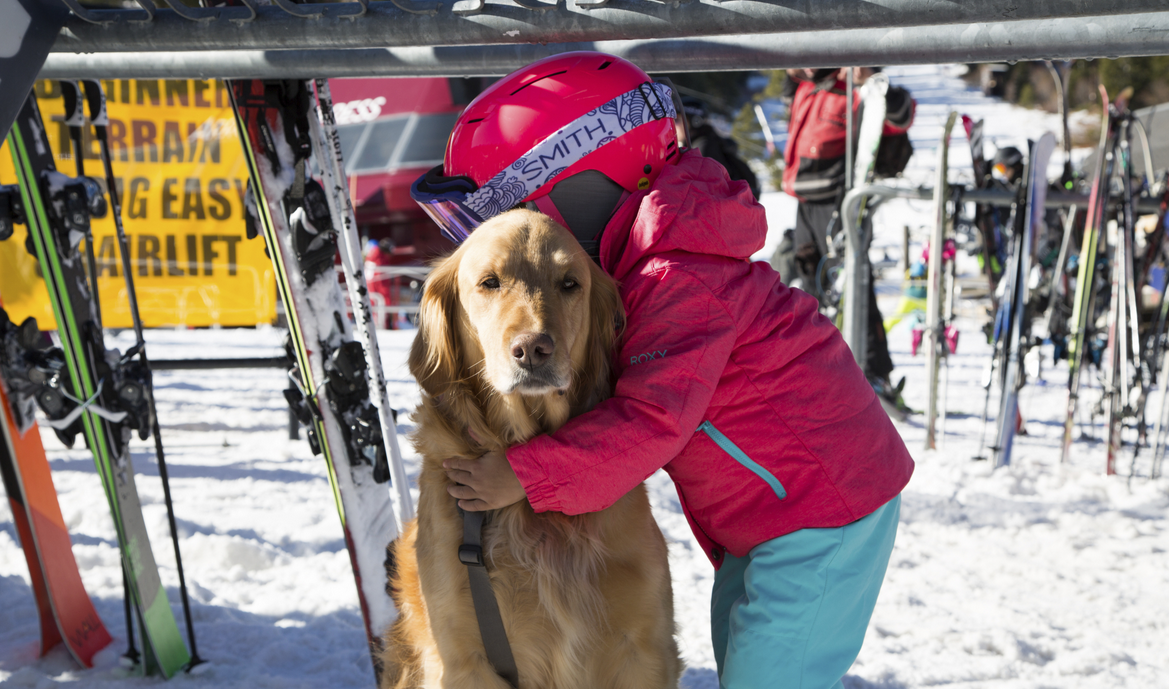 Play well and eat well… you'll be real hungry!
Some of the places we ate that we can tell you about are:
Mikuni in the Village – had large menu for kids and adults. It's traditional Japanese cuisine enhanced by a hint of American ingenuity. They have great selection of cooked dishes as well as raw sushi and sashimi. They offer take out, which is a plus for those of us too tired to dine in public! This was great option but make a reservation, as it gets really busy!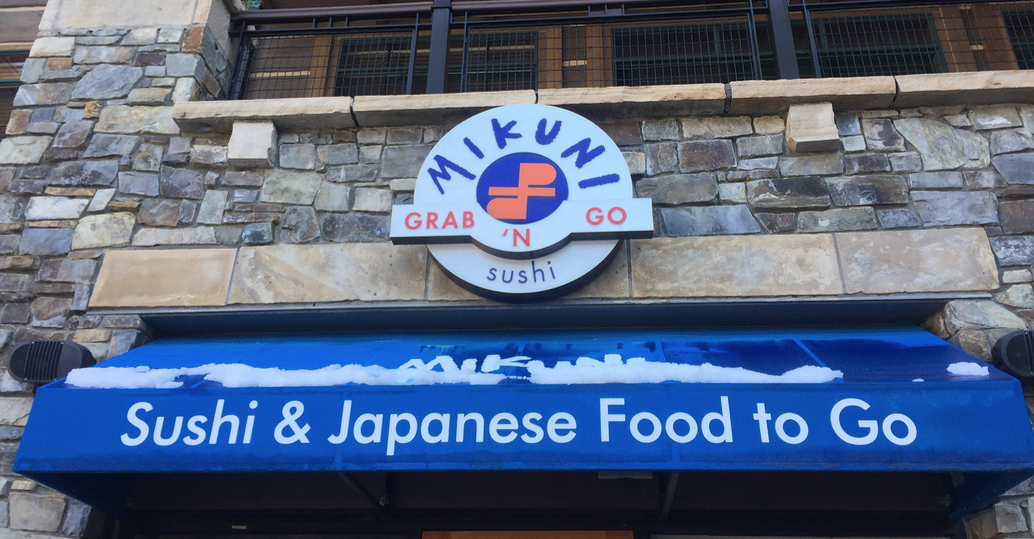 Zephyr Lodge at mid-mountain – Very pretty setting in a large family style eating room. They have wine, cocktails and some pretty yummy lunch dishes that are more gourmet then traditional mountainside lodge food. This alpine lodge as floor-to-ceiling views of the snowy mountains, and has contemporary dishes and cuisine. Located at the top of Zephyr Express lift/gondola, this gorgeous lodge is accessible to all mountain guests with a lift ticket.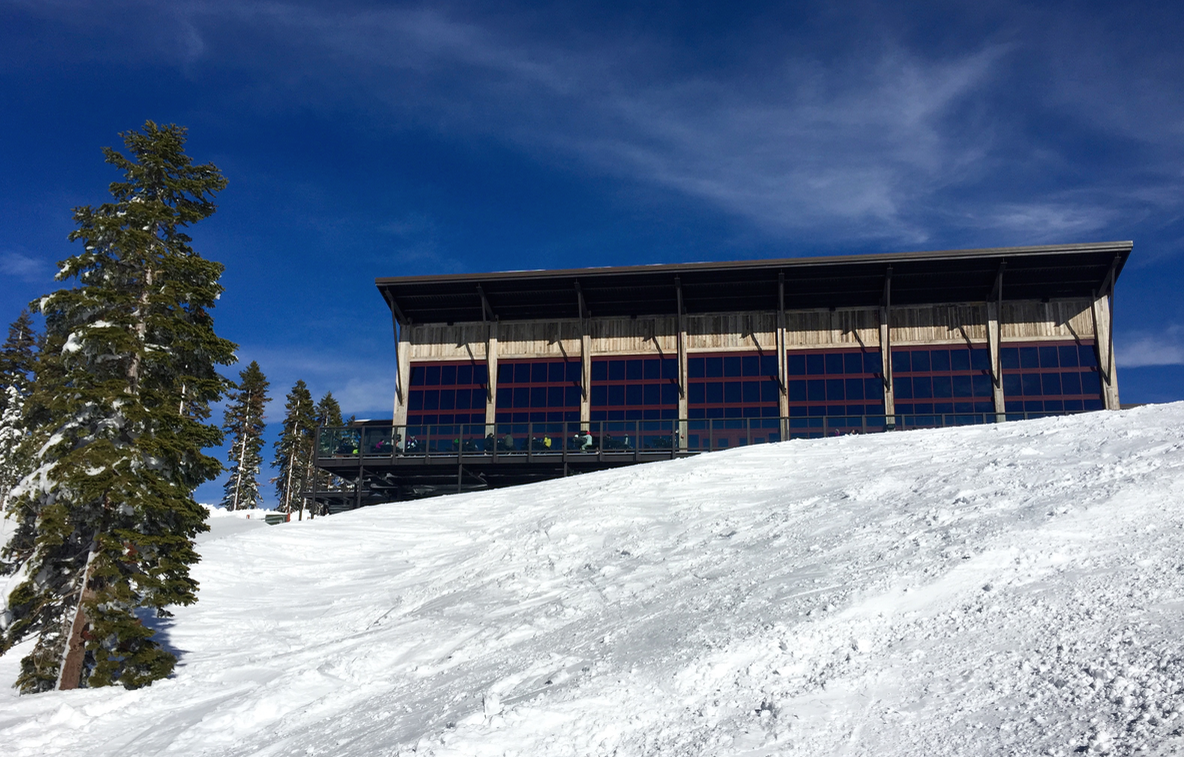 Ritz at lower mid-mountain – Chill out in pure style. I like my cocoa and to 'wine' down at the Ritz's Living Room! Relax and enjoy the warmth and ambiance of the Living Room at The Ritz-Carlton, Lake Tahoe. Warm yourself near the fireplace or take in the sweeping views of the Northstar slopes while enjoying contemporary American light fare, entrees, cocktails and an extensive wine list. They love kids, so bring them along!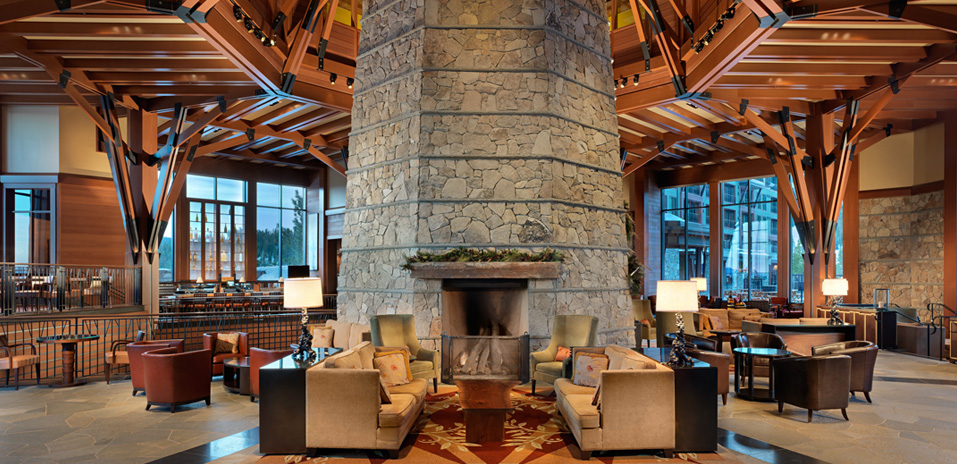 For more Northstar dining in The Village, on The Mountain, Après & their Signature Mountain Table Dinner Series CLICK HERE.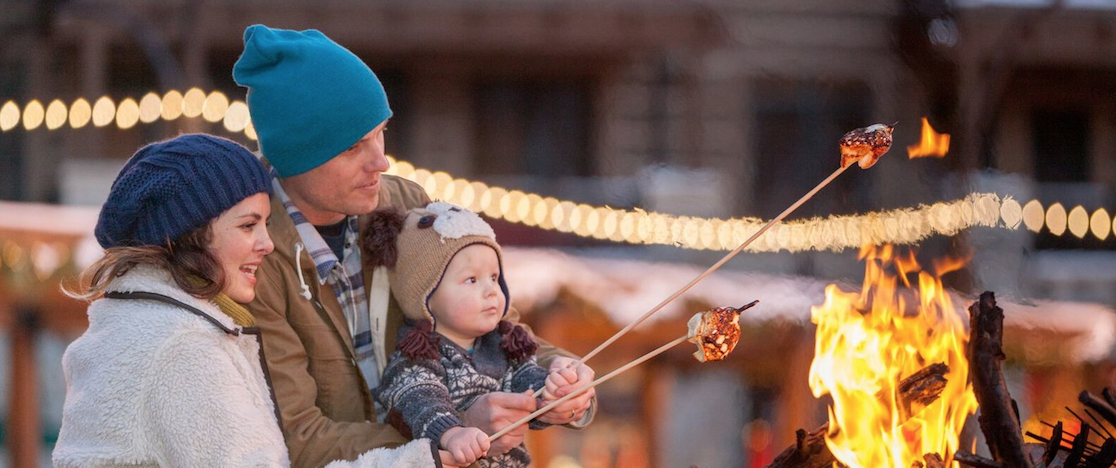 World-Class Lodging So You Can Sleep Tight!
You'll be happy to know they have lodging to fit every taste and budget! Learn about the wide array of lodging accommodations, all minutes away from Northstar Village.
Tahoe Mountain Lodging – We booked with Tahoe Mountain Lodging as they wonderfully assisted in creating an itinerary that made our vacation truly memorable. Mama loves help and if you want that 5-star experience, you must try out TML for sure… They handle the little details, too — pre-arrival groceries, dinner reservations, lift tickets, transportation, recommendations of tried and trusted childcare services and so much more. They are such a delight to work with!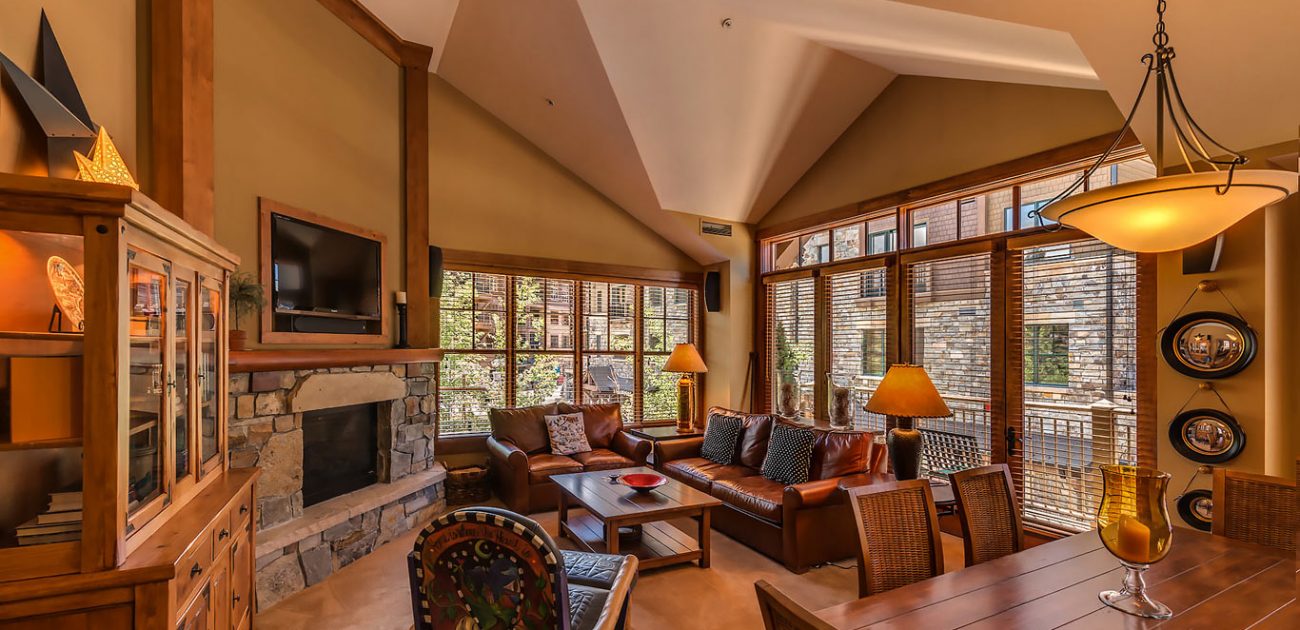 The Village at Northstar – With over 120 suites and condos available in the Village at Northstar you'll have plenty to choose from! These range from cozy slopeside condos that you can actually ski into the patio of after a day on the slopes, such as Big Horn Lodge (pictured above), to large multi-bedroom condos overlooking the Village with luxurious perks like their own elevator. All residences include a full kitchen (or kitchenette) with stainless steel appliances and granite countertops, patio, washer/dryer, Wi-Fi, and ski storage. Additionally, you have access to complimentary parking in a secured garage and access to a number of swimming pools, hot tubs, and fitness centers around the Village.
Northstar Lodge by Welk Resorts – A ski-in/ski-out modern lodge is what you'll get at Northstar Lodge. Here, Northstar California's Upper Lion's Way winds its way down, mere feet from Northstar Lodge's doors, while the Highlands Gondola (up to the Ritz Carlton) is just steps away, too. Northstar Lodge currently has 70 rooms, ranging from studios (similar to your standard hotel room) to 3-bedroom. Among the perks: Underground parking, a 19-seat theater (which guests can rent for free), a 23-person outdoor hot tub and outdoor fireplace, and access to the Village Swim and Fitness Center, located adjacent to the resort. Additionally, it's mere feet to the Village's many restaurants and bars.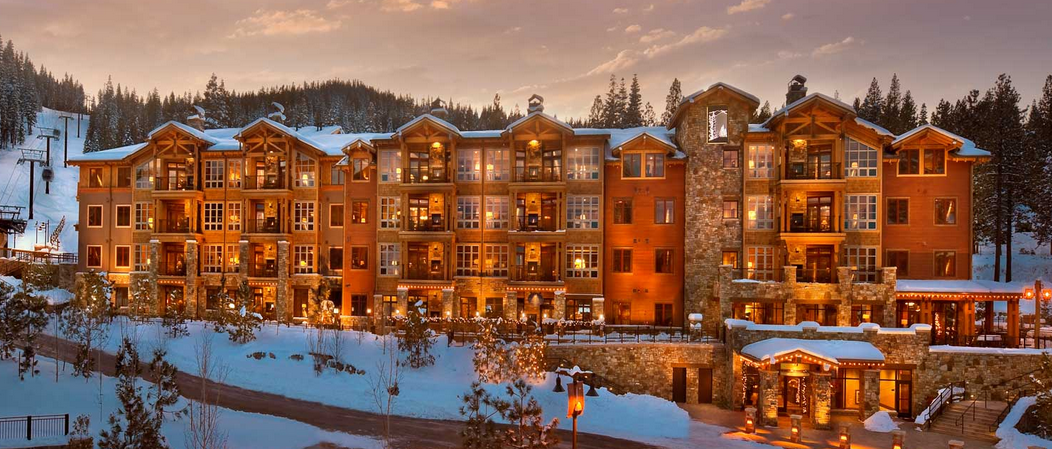 The Ritz-Carlton, Lake Tahoe – One of the world's foremost luxury hotel brands, The Ritz-Carlton (pictured below) is unparalleled in its lavish accommodation offerings, and The Ritz-Carlton, Lake Tahoe is no exception. Located mid-mountain at Northstar California Resort, The Ritz-Carlton is California's only AAA Five Diamond ski-in, ski-out mountain resort. Guestrooms feature their own fireplaces and floor-to-ceiling windows, many of which look out to Northstar's snow-covered slopes. Other amenities include mountain concierge and ski valet, a slope-side spa with 17 treatment rooms, and Manzanita, a cool, yet classy restaurant with great mountain views that's open for breakfast, lunch, and dinner.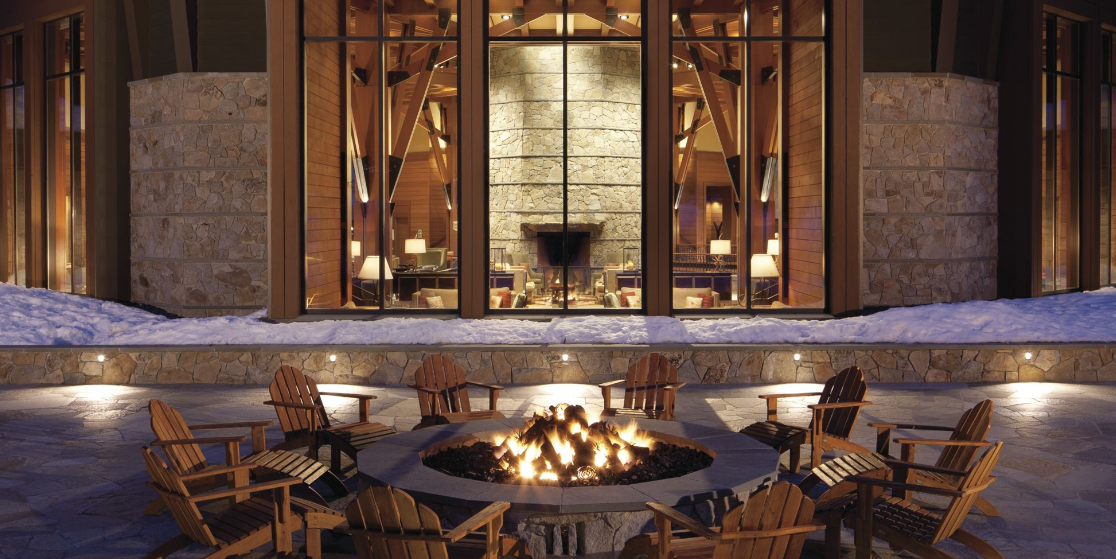 Old Greenwood – (pictured below) which has all of the benefits of a Village residence, but without the bustle. Located just off the Truckee River, Old Greenwood features a series of multi-bedroom villas, cabins, and townhomes set amidst rolling hills, towering pines, and a Jack Nicklaus signature-designed golf course. All residences come with a gourmet kitchen, fireplace, washer/dryer, and garage, while many homes also have amenities like a private hot tub and/or billiards table. Additionally, guests have access to the Pavilion at Old Greenwood, which includes a fitness center, hot tub, and spa services.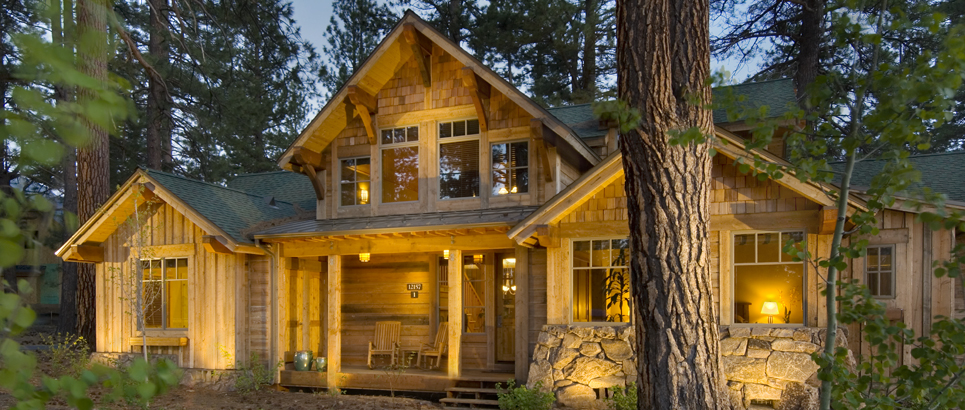 We are sold and will be back. If mama is happy, everyone's happy!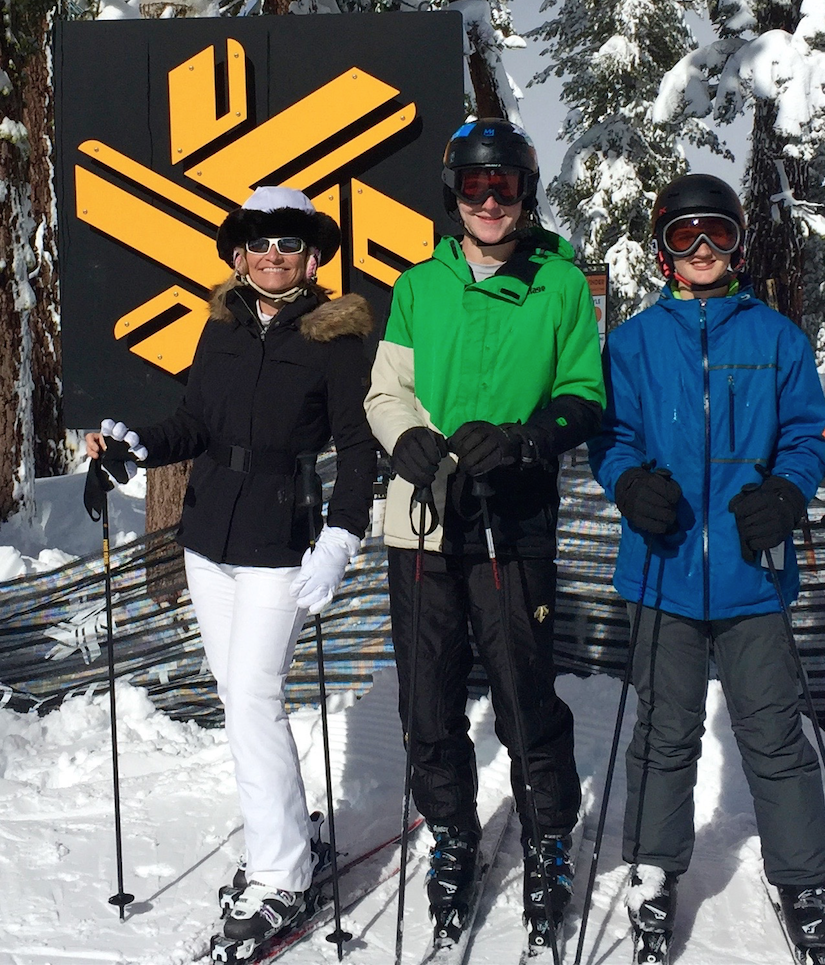 Proud to have my ski wardrobe provided by Fera Style. Truly the Perfect fit pants and ski parkas for women who love to ski in chic #SlopeToStreet wear.
It was a pleasure and treat to visit this family mountain. I'd like to thank the Marketing and PR team for setting up complimentary accommodations and lift tickets. I will only promote, endorse and support companies that have the highest standards in products and/or services that contribute to the well-being of families.