The Growing Ground: Child Abuse Prevention Program
The Go-To Mom'sTM program supports the mission of national and local non-profit organizations that provide prevention, treatment and training services to families of abuse and neglect.
When possible, certain portions of The Go-To Mom's proceeds fund these types of invaluable programs. If you can afford to support the mission and want to make a difference in lives of America's children, please contribute today…
Contact: info@Thegotomom.com for more information.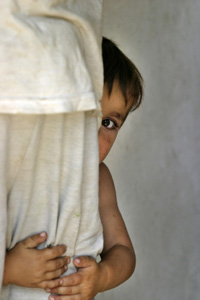 A Mom Who Walks The Talk….
For the last 18 years I have been working with teens, children, toddlers and infants who have grown up having been subjected to molestation, rape, rage, emotional abuse, manipulation, domesticviolence, threats, abandonment and neglect.
Basically these children have grown up without feeling safe, secure or loved – a human right that simply wasn't a part of their reality. As a therapist and director of child abuse county programs, I had the fortunate opportunity to work alongside of some of the nation's most respected researchers in the field.
In 1993, I remember I wanted to order a brochure for my clients on the long-term harmful effects of spankings. When I found out that the organization that produced the brochure had no funds to continue, I was shocked, then saddened. I reassured them that someday, I'd be back with check to cover all the printing that he needed to do for each state.
have come across an amazing woman who opened her house for neighborhood playgroup back in the 80's and who has been a pioneer in non-violent parenting by conducting parent education groups for teens who have babies. I was taken aback once again when I found out that for the last 20 years, she, too, has had minimal funding to continue her child abuse prevention efforts. I reassured her, that in a few years, I'd be back with a check in hand to support her life's work. I believe that we can make a difference by educating both parents and professionals.
Today, I'm proud to be able to promote my Growing Ground Project for Children. Through videos, talk radio and other ancillary products, I have the honor to contribute to a cause that is so needy and so important. Children are malleable, innocent, brilliant, vulnerable, captivating and so worthwhile. Please consider a small donation to the fund to better the lives of America's children.
I'd like to mention my gratitude to Key McFarlane, Mary Emmons, Barbara Barnes, Bob Geffner, Lee Blaine, Susan Kay Wyatt and Murray A. Straus for believing in me and the commitment to genuinely help and educate parents about the harmful effects of violent and aggressive child rearing. If it weren't for their support, I wouldn't be where I am today.
I would also like to acknowledge the following professionals who have had great influence on me and my desire to form the Growing Ground Project for Children: Murray A. Straus, Dr. Bruce Perry, Robin Karr-Morse, Alan Schore, Adele Faber, James Garbarino, Jan Hunt, Alice Miller, John Gottman, Ruth Beagelhole, Marshall Rosenberg, Jordon Riak, Rudolf Dreikers and Alfie Kohn.