The doggies come running for the new Delectables Stew Lickable Treats

Post sponsored by Hartz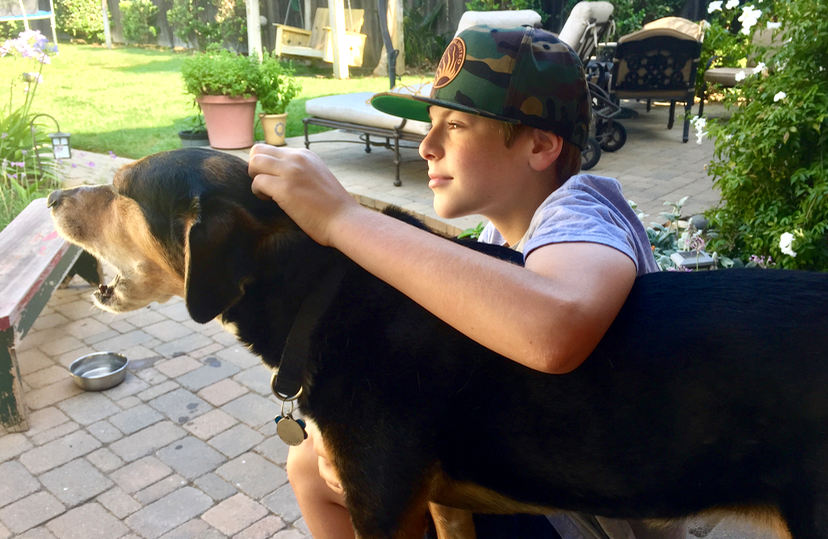 We love our dogs like family members. We have 5 animals and it's our job to make sure they get a lot of love, care and play time. But sometimes it's hard to know what snacks are acceptable. We don't want them gaining weight or consuming treats with a lot of by-products. I just adore this photo of my son with Snoopy. She's a Beagle Mix and was rescued with her sister Sandra Dee five years ago. They are the loves of our lives… We are so excited to help Hartz promote their new dog products and we hope you try them out with your pets soon!
Delectables Stew Lickable Treats for dogs is a great snack option for our dogs. I give them a treat once a week by topping off their dry food to moisten it up. Since my dogs are now 5 years old, I have to be sure they're hydrated and this Lickable treat is happily welcomed!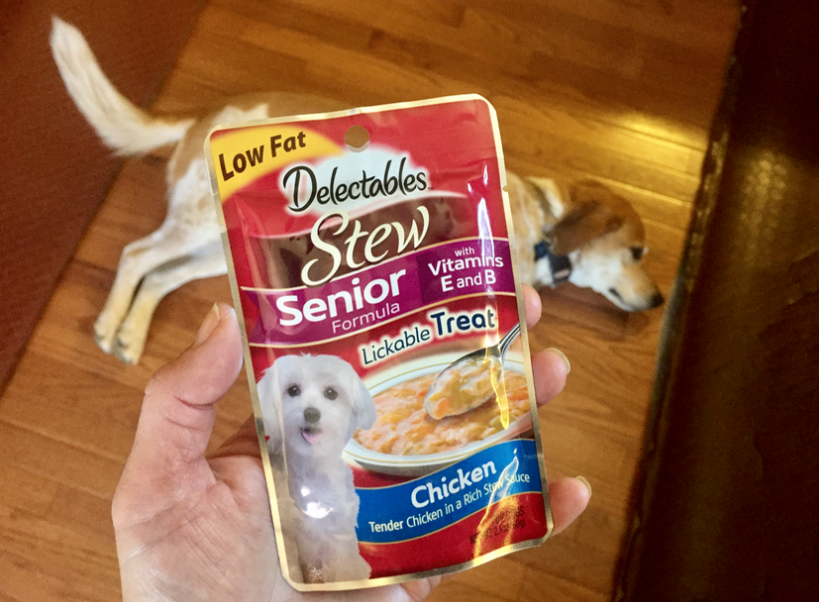 Ideal as an in-between meal treat or as a savory topper for dry food, Delectables Stew Lickable Treats' convenient, single-serve pouches provide dogs with appealing, low-fat treats made with real chicken, beef, cheese and vegetables, without meat by-products.
We all want to give our dogs treats but want to be sure it's a healthy choice. Instead of giving them people-food scraps, we have Delectables as a new choice. Sandy and Snoopy even get giddy when they see the packet in my hands!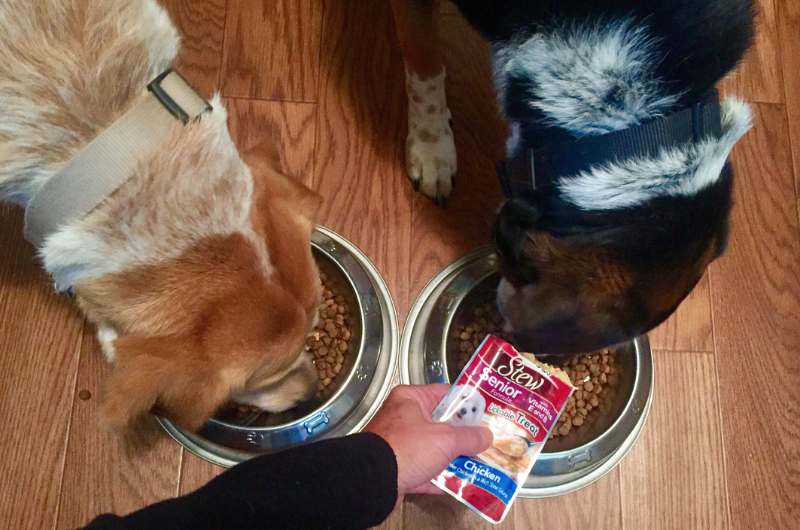 Delectables Stew Lickable Treats come in this tidy pouch so it's easy to serve to the dogs and there's basically no clean up. What Pet parent wouldn't love that.
Your dog will lick it up and simply LOVE IT! Introducing a unique way to treat your dog to something special. Delectables™ Stew Lickable Treats are a delicious and low-fat lickable treat. Simply open the pouch and pour into a bowl for a perfect in-between meal treat your dog will love! This rich stew is made with real meat, cheese and veggies you can SEE for a flavor your dog will savor with every lick.
Clearly your pup will finish up the treat! How sweet is this doggie enjoying his Delectables Stew Lickable Treats!
My dogs lovingly are the models for this post SPONSORED BY HARTZ.