Divine and Right. #Mayakoba #Mexico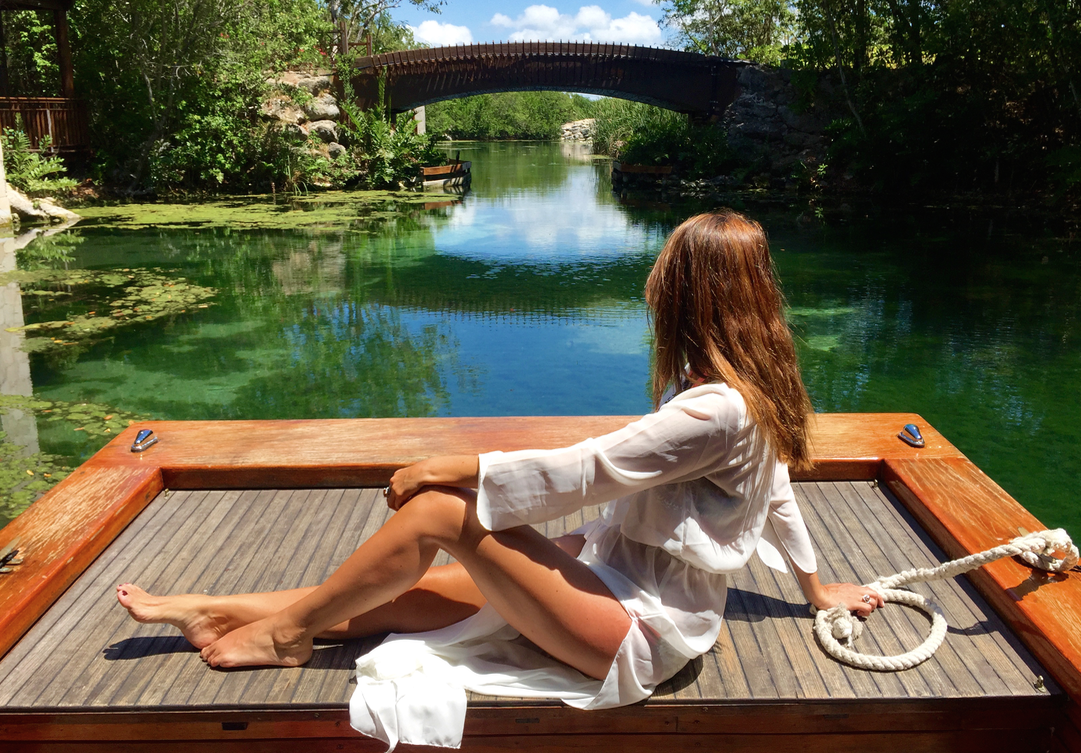 #Sponsored by the amazing editorial team of Mayakoba Magazine. Photo of my beautiful little sister, Jammie.

The moment you're with someone special in the right place, with the right intentions… that's when you begin to live your true authentic self. Home, work, child rearing all these life elements at times can put you in an automatic trance where everyday life feels the same and you don't ever experience the unexpected. Sometimes you have create the unexpected. Sounds crazy right? I often find my self daydreaming or searching the glorious images of Pinterest for serene places to travel. Last Winter I came across an image that read Mayakoba Mexico. I visit Mexico often but had no idea where or what this place was. Few months later I was writing for their Magazine making trips to the property for promotions and teaching my children about eco-preservation travel.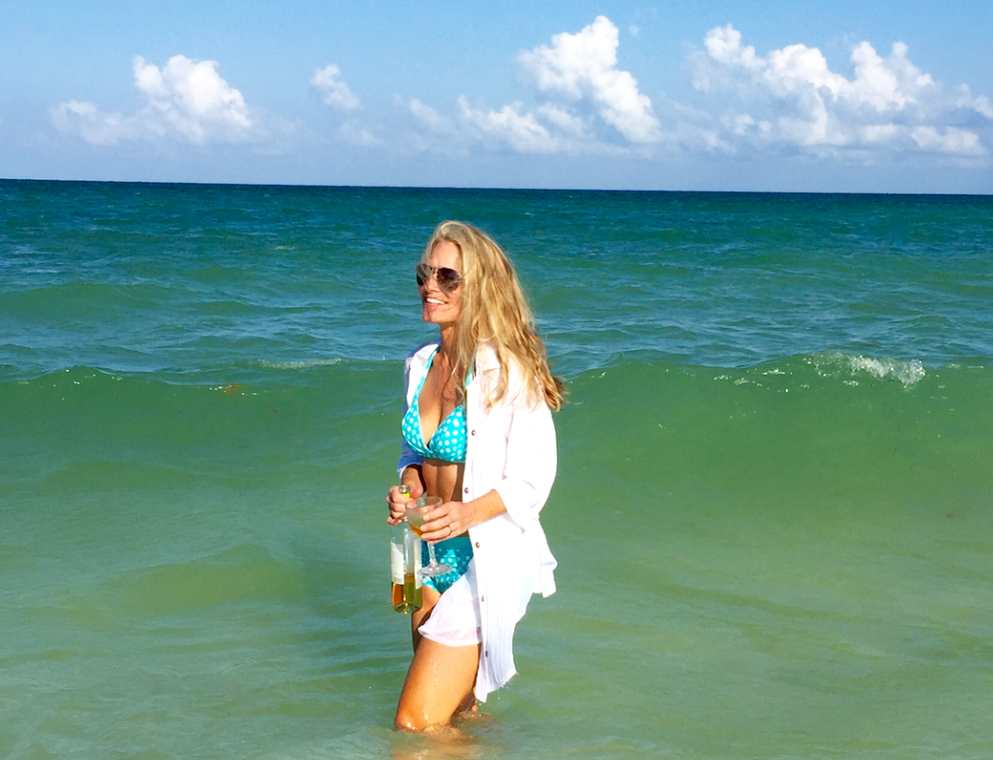 This place is outstanding, breathtaking and a hundred million other words that describe heavenly. I came to visit and then left thinking I belong here. Whether it be to help with digital marketing, Snapchat story-telling or just to find my soul, I have yet to cut my chords with Mayakoba. When I show up my eyes are mesmerized by the emerald water, my feet scream "I'm home thank you!" My body falls into sheer content. My soul hugs my heart.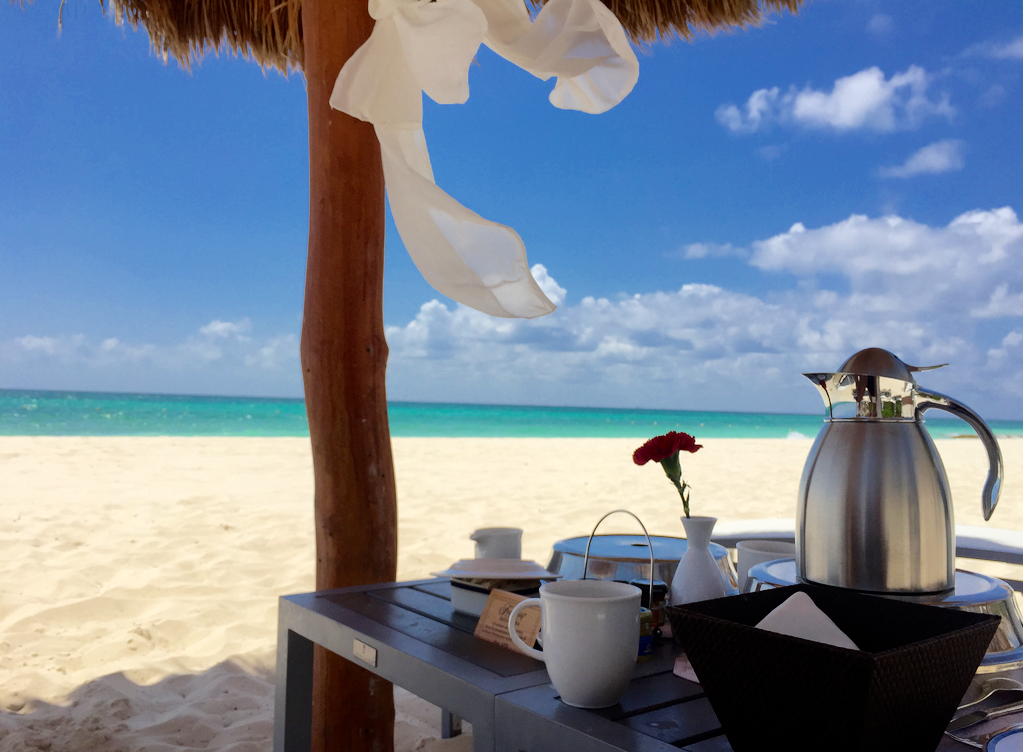 The Riviera Maya boasts the world's second largest coral reef, which is easily reached from Cozumel, a short trip from the resort. The warm, gentle Caribbean currents ensure the area is a popular destination for scuba diving and snorkeling. Exploration of the mystical underwater cenotes (luminous caverns that were once a source of fresh water for the Mayans who inhabited the area), a visit to the Mayan ruins at Tulum, Coba or Chichen Itzá (one of the new Seven Wonders of The World), or an excursion to Sian Ka'an (a UNESCO World Heritage Site) will add a truly unique element to your stay. Nearby, Playa del Carmen provides an exuberant nightlife, in addition to sophisticated boutiques and stores offering traditional Mexican handicrafts.

Patience, along with appreciation of eco-preservation is key to staying in the Mayakoba… To get to the sugar sand beach requires a short 4-minute golf cart ride – but boy is it worth it! Unless you have a beachfront casita, then you're smack dab on the sand. Mayakoba is known as the "Venice of the Caribbean", the majority of the set back lagoon rooms and suites feature private entrances, spa style bathrooms and furnished balconies or terraces with views over the tropical forest, beautifully maintained gardens, or the azure Caribbean sea.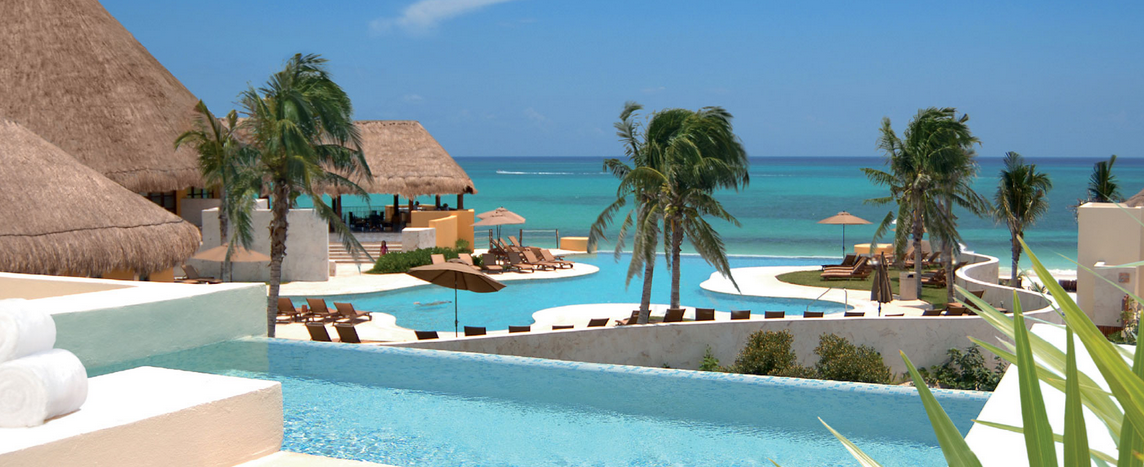 The stunning white sand beach at the Fairmont Mayakoba is reached via a pathway across the mangrove and gentle dunes. There are five swimming pools throughout the resort including a 10,000 sq. ft. free-form pool and waterslide, a children's play pool, and an adults-only infinity edge pool overlooking the lagoon. Once again to get to shops or restaurants, you may have to take a golf cart ride. Mid week there are not many children at all – very still. Around the holidays expect little feet swimming everywhere!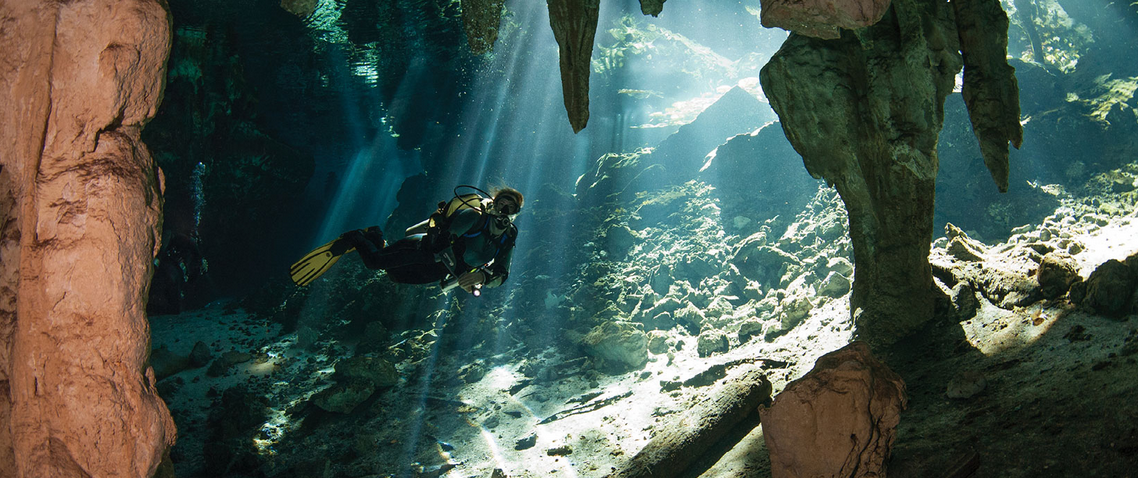 There are plenty of activities, such as exploring nature trails on foot or bikes, scenic boat tours on crystal clear canals, non-motorized watersports (included for all guests: kayaks, guided catamaran tours, snorkeling, stand-up paddle and windsurf on stand-up paddle boards), dining at one of 4 recently renewed restaurants with new menus created by celebrity chef Richard Sandoval, outdoor tennis and paddle courts and more! Children and teens have a space just for them at the Discovery Club or at the Teens Room by Sony PlayStation®.
If you love Mexico, wellness and beautiful surroundings you must experience Mayakoba. The resort is not considered an all-inclusive – but you can inquire about their offered meal programs and rooms range in the higher end of $400 and go up from there – which is par with most 5 star establishments. The Mexico Mayakoba experience is where luxury and nature are in harmony on Riviera Maya. This resort is a dream come true. My experience sits in my heart and warms my soul just thinking about it. It is the most 'unique' destination in all of the Riviera Maya no doubt.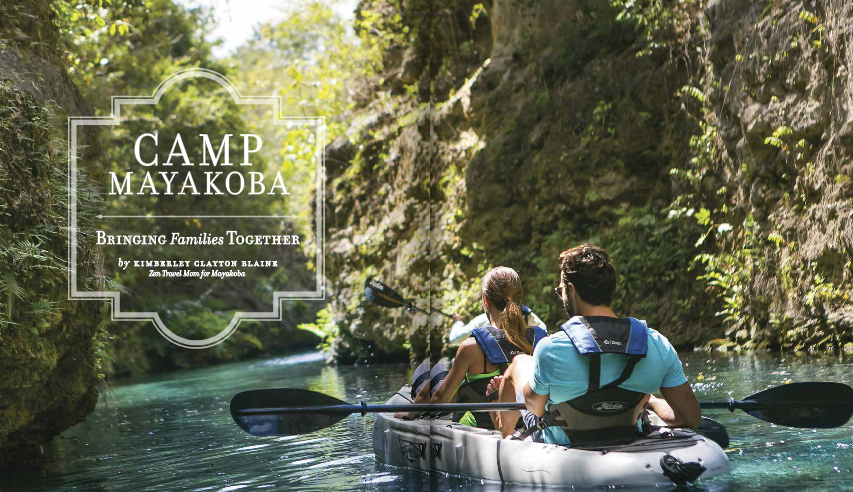 Read my write up on CAMP MAYAKOBA for families in Mayakoba Magazine
ENJOY MY iPHONE PHOTOS below of this last stay and to see more, visit my  Mayakoba Pinterest Board