Alluring Orange Sunsets That Soothe the Soul: Grand Velas Nayarit Mexico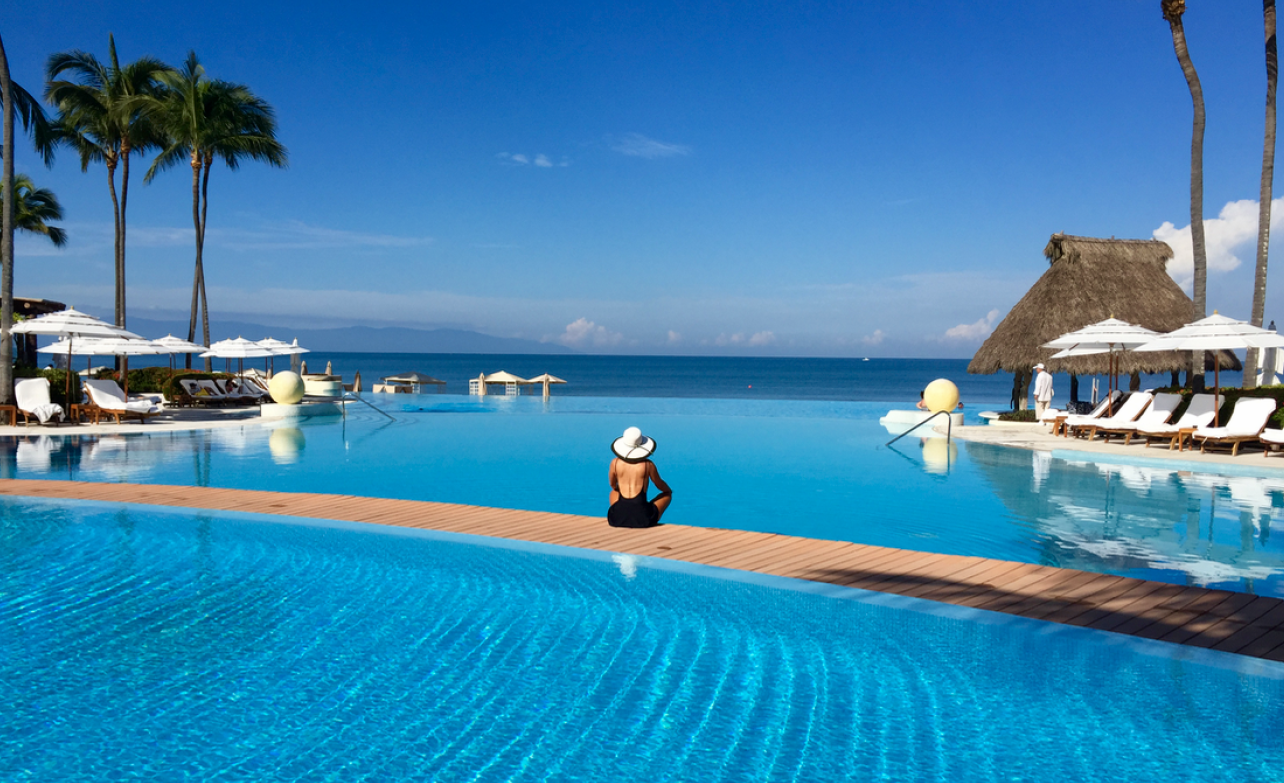 We are so excited to include the Grand Velas Riviera Nayarit (all-inclusive) in our "Safe and fun places for family travel" – the PR team sponsored my visit and were gracious with all their offerings. The Velas in Nayarit is a 15 minutes drive from Puerto Vallarta International Airport, and boasts a lush natural setting with flowering, landscaped gardens beside a long stretch of pristine beach with a stunning backdrop of the Sierra Madre mountains. This was my first experience with the Velas Resorts Brand.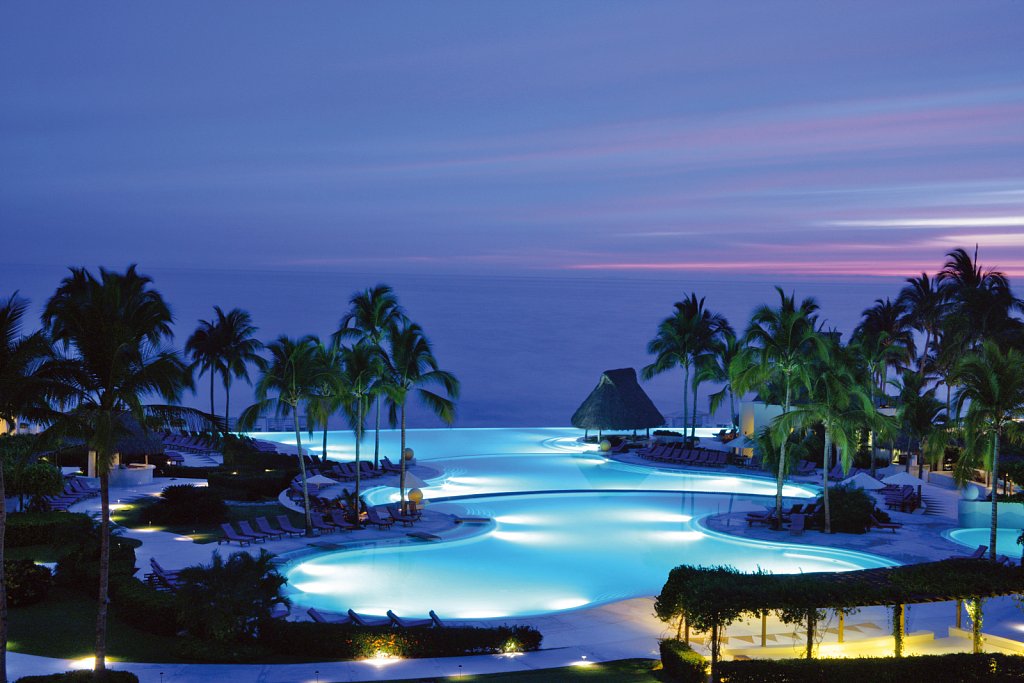 The property is grand and the food is fresh and very delicious. I must tell you that if you want to soothe your soul, walk out to the three-tiered infinity pool, to experience the legendary yellow and orange sunsets. The sunsets are seriously captivating and you don't want to miss a single one when you're there. Puerto Vallarta is a family friendly destination with breathtaking scenery, historic charm and an exciting culture. Our days consisted of lounging on white sand beaches with a margarita in hand, dining waterfront and snorkeling in calm waters of Banderas Bay.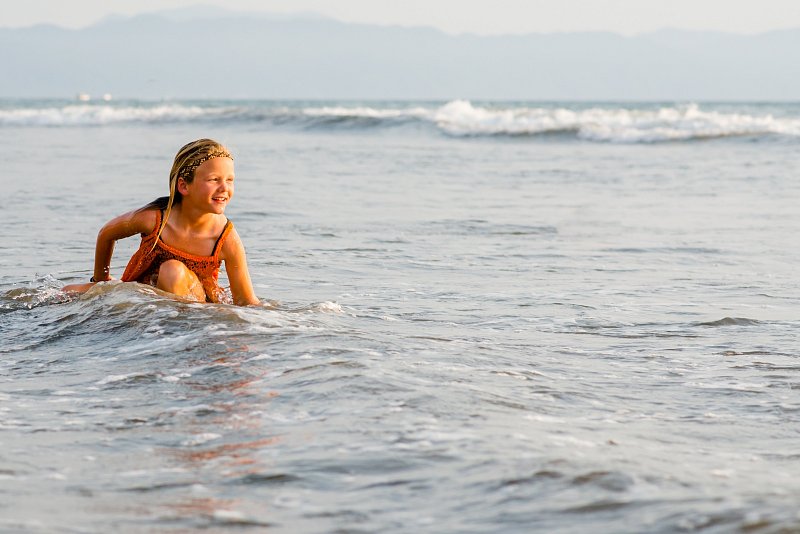 The beach experience in Puerto Vallarta is one of the best I've been too in Mexico. I grew up in southern California and must admit that the swimming is wonderful and safe. The water is warm and unusually gentle. The waves break right through you and rarely knock you over. The ocean here in Riviera Nayarit is huge draw for us because the swimming on the beach is spectacular. Children can swim, float on rafts, and try out surfing or boogie boarding all right in front of the hotel. Although the water is not emerald green or blue like the Caribbean, it will appease your body's desire to splash and play in it!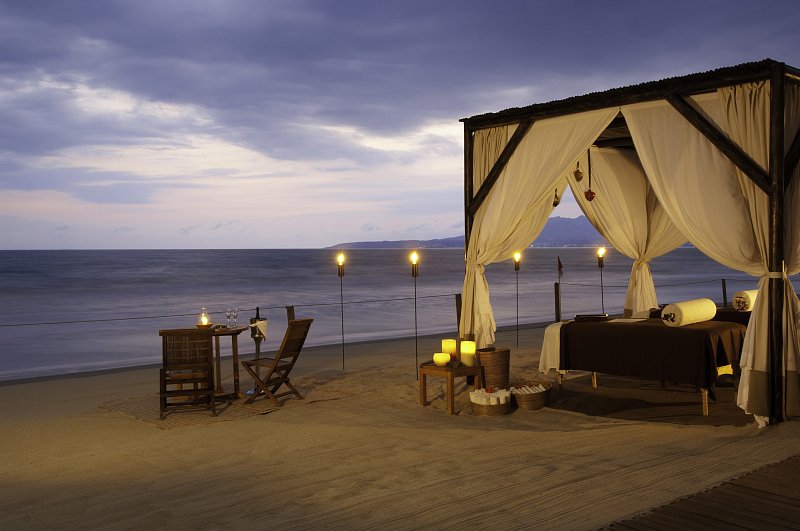 Or you can brush off the sand and Tee off on the legendary fairways of Marina Vallarta and Vista Vallarta golf clubs, indulge in healing spa ritual and experience the foods and flavors of Mexico. Whatever your pleasure, I promise you, the Grand Velas offers you ultimate in relaxation and fun.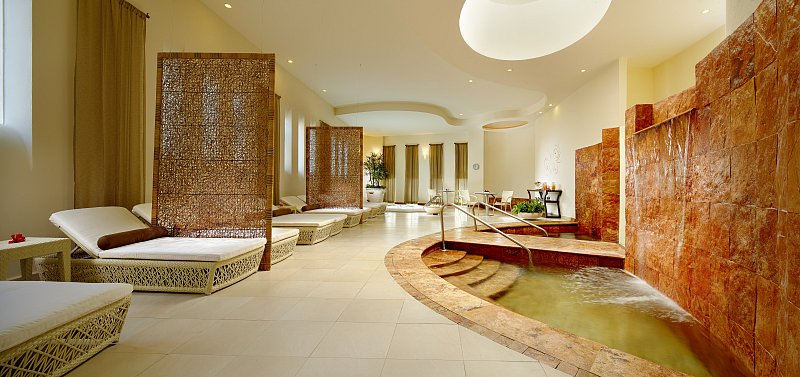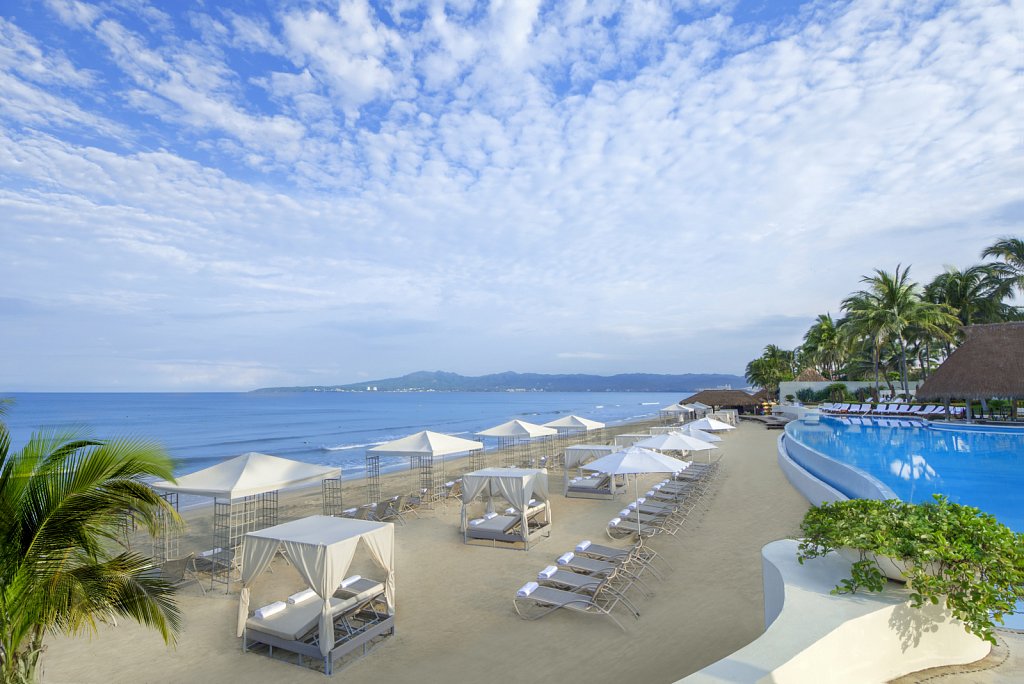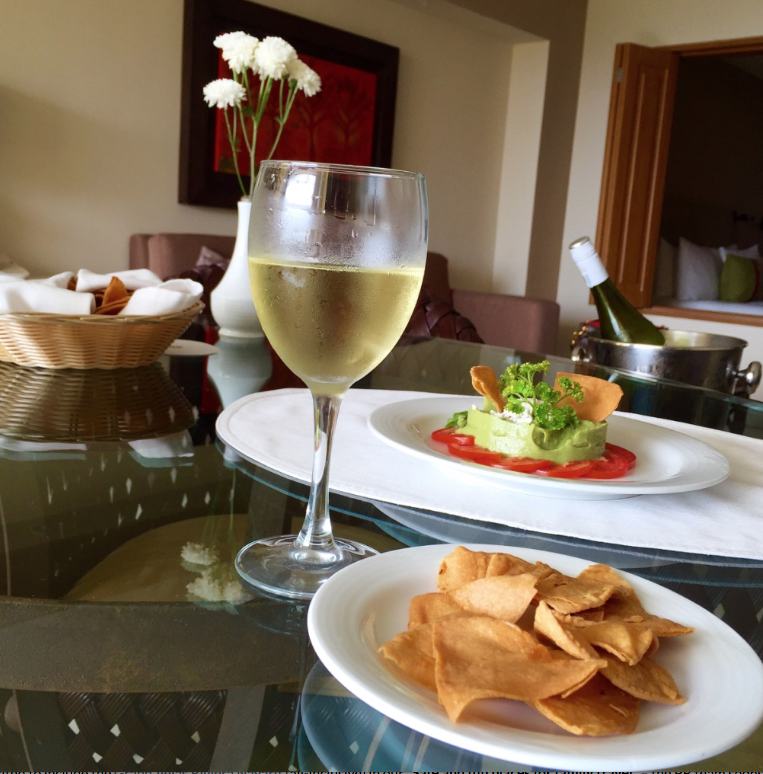 World Class Dining – both in restaurant and in room-service
The cocktails are premium grade and they keep them coming. You can basically order a cocktail from any location at the resort. If you don't know what you want, the bar tenders will create a tasty treat just for your liking. Grand Velas Riviera Nayarit offers exquisite resort dining in beautifully designed spaces where the flavors of Mexico come to life. They also offer gourmet á la carte dining on par with restaurants in foodie destinations like New York, Los Angeles and Paris. If you're not up to dining out, the room service is outstanding. The food, the service and the staff are just remarkable. We got attached to our personal concierge, David, as he would make serval stops to our location to be sure we were all settled in for the day with food, beverage and an intinerary of full activities.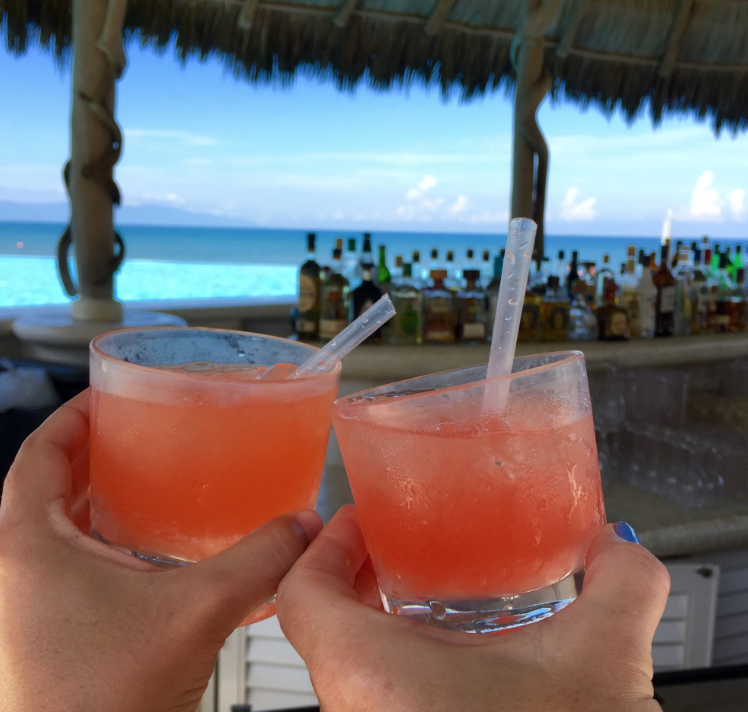 A Place That Wins Over Kids & Parents!
Grand Velas Riviera Nayarit offers a variety of entertaining activities for families together as well as adults only in addition to hot deals and other value-added inclusions. Your kiddos can explore, learn, play, create and imagine at our famous Grand Velas Kids Club. Children ages 5 to 12 can enjoy this innovative program with daily activities, including beach and pool games, cultural programs, nature discovery walks and arts and crafts.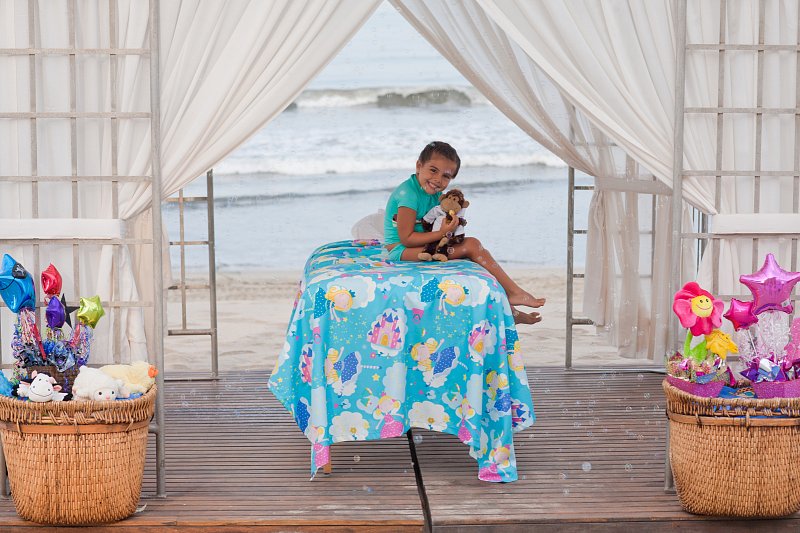 Kids can paint, draw, play board games and bingo, watch movies and enjoy storytelling. Young minds learn how to make kites, masks, jewelry and piñatas, and discover the natural landscapes and wildlife of Puerto Vallarta. The Kids Club is open 7 days a week from 9:00 am to 11:00 pm. While you bask in the sun, your kiddos enjoy the vacation experience of a lifetime. The Grand Velas Riviera Nayarit provides entertainment for kids with a bungee trampoline, mini golf, foam parties, cooking and baking classes, water balloon wars, horseback riding, and more.
Teen Lounge Will Knock Your Socks Off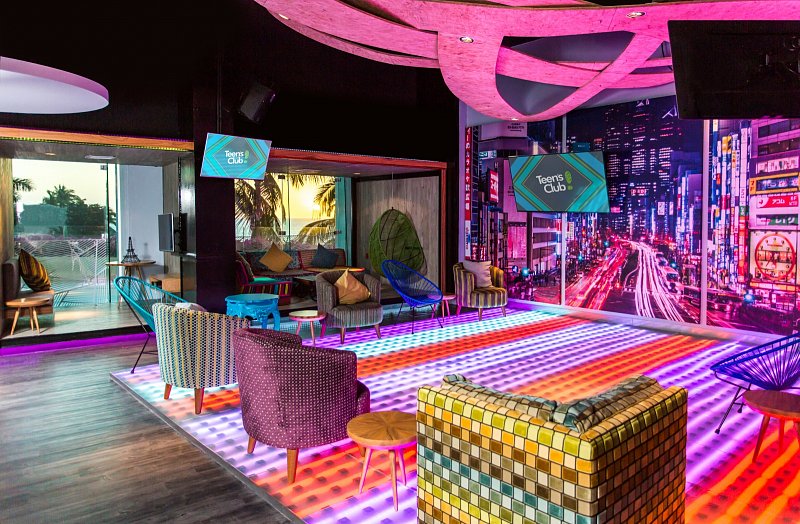 When you enter the teen lounge you won't want to leave, unless your teen orders you to do so. OMG, this place is fantastic!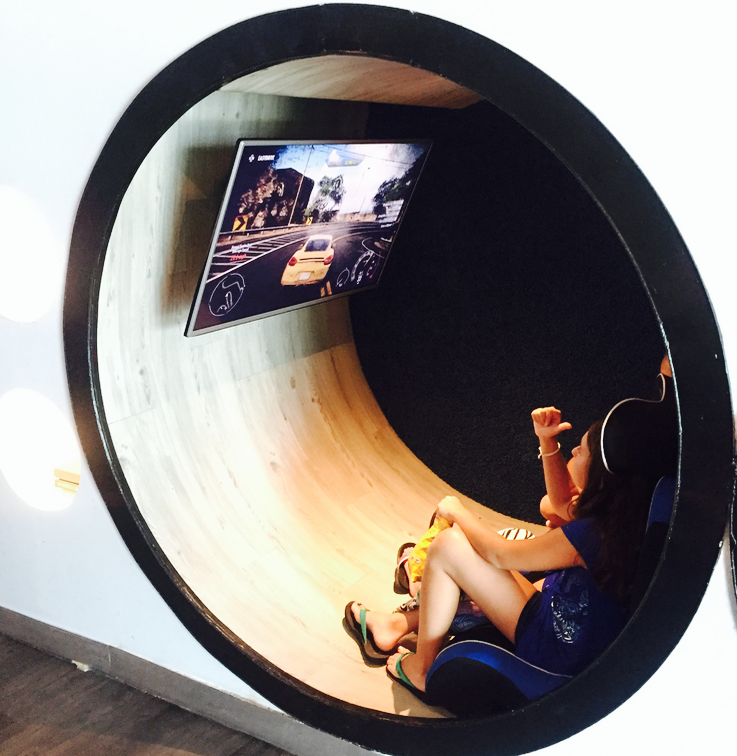 They have a dedicated lounge with everything from video games, slot machines, and karaoke to special activities like urban dance classes and non-alcoholic mixology classes.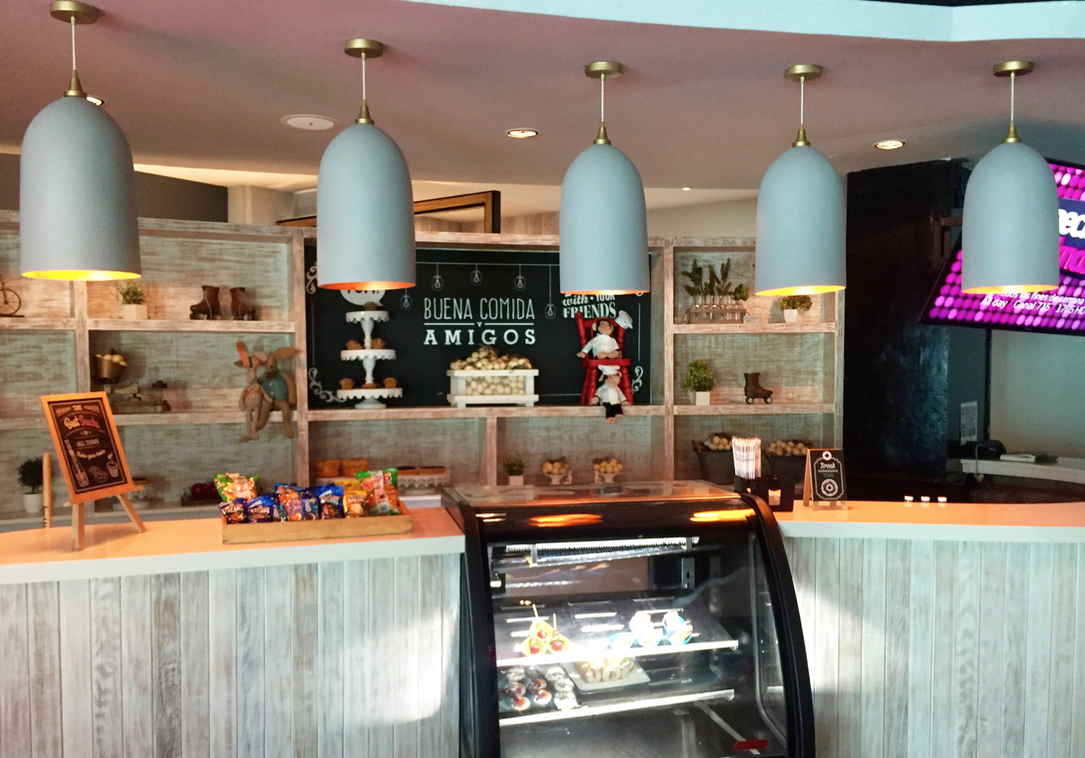 The kid's snack/drink bar is impressive and very classy. My kids give it a double-thumbs-up with a five star kid rating.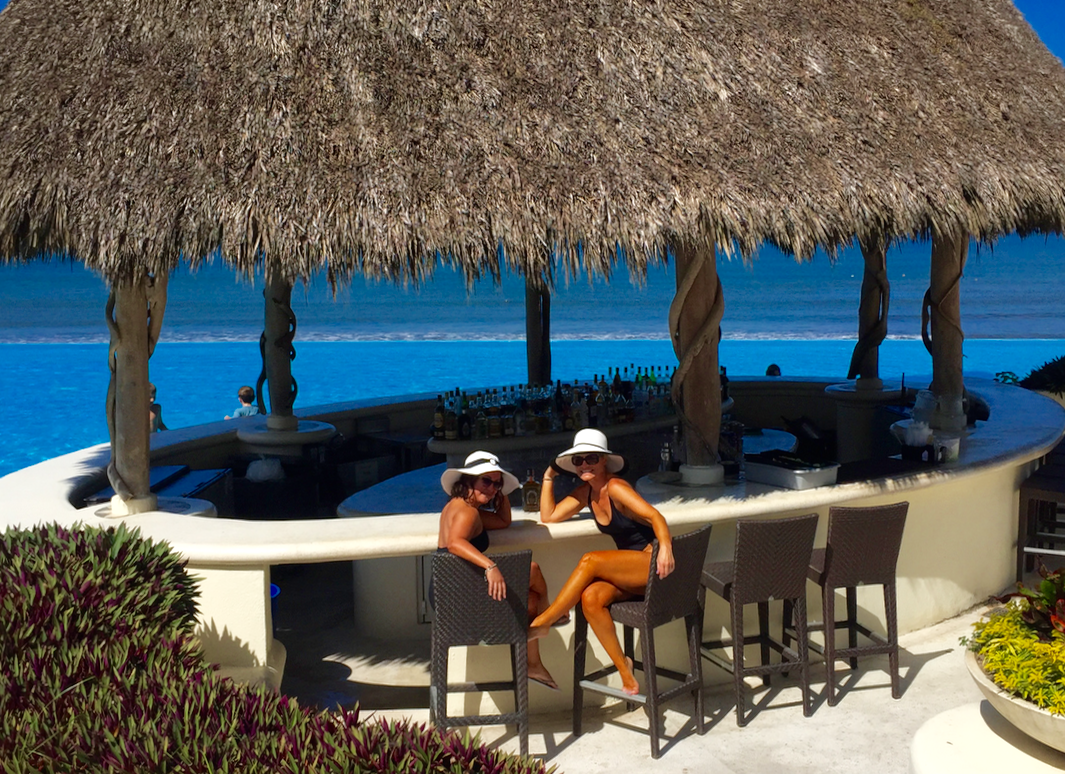 What about the Mezcal?
So this is where Mezcal comes in! Oh Yes… Kids aren't the only ones who have fun in Mexico! Parents can escape at night with themed parties like mezcal and tequila tastings, and salsa dancing classes. Families can reunite with everything from drive-in movie night, to eco-cycling tours, sushi-making, picnic parties and more. But clearly the Mezcal tastings had a lasting impact on me.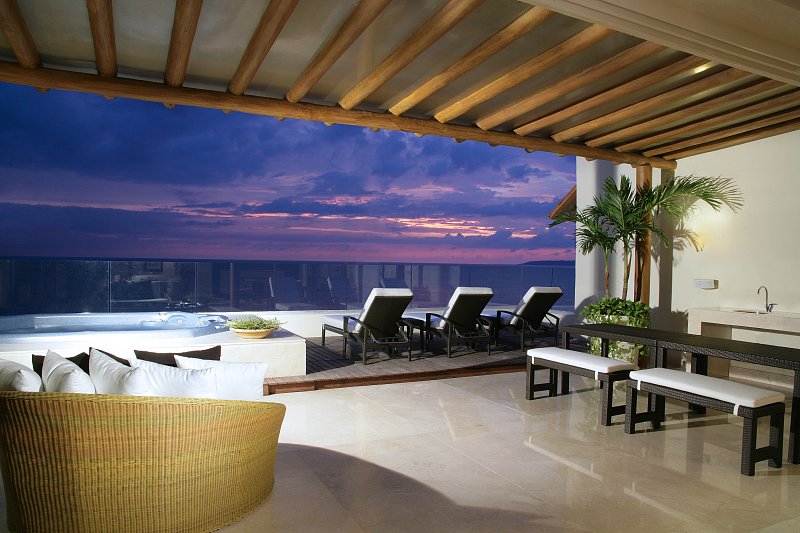 Private, Personal Luxury Puerto Vallarta Suites
We stayed in a large one-bedroom parlor suite, but I toured the two- and three-bedroom suites to get the full picture of all their accommodation offerings. They suites were so relaxing, spacious and beautiful, just perfect for a family stay. The all featured HUGE private terraces and balconies with stunning ocean and pool views and teak wood furniture imported from Bali.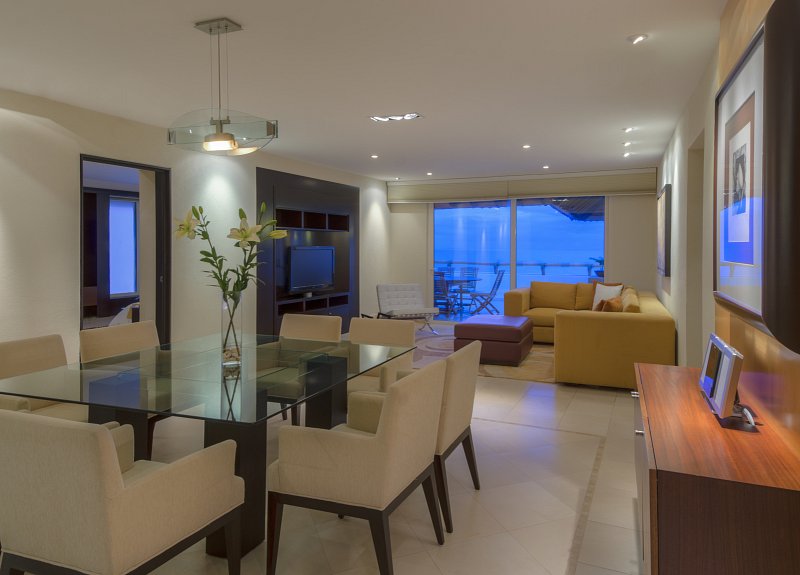 The Puerto Vallarta suites are decorated in contemporary Mexican style with light tones and tropical accents. With over 1,000 square feet of space to indulge, the elegant suites feature dining and living areas, luxury bathrooms with space for spa therapies, indoor and outdoor hot tubs, and panoramic views of the Pacific coast.
Rates
Rates start at $308 USD at Grand Velas Riviera Nayarit. All rates are per person, per night, based on double occupancy. Children 5 – 17 are $100 at the Grand Velas Resorts. Minimum night-stay requirements and package components vary by resorts. All-inclusive rates at Velas Resorts include luxury suite accommodations, a la carte gourmet meals at a variety of specialty restaurants, premium branded beverages, 24-hour in-suite service, fitness center, taxes, gratuity and more. For more information on Velas Resorts, call 1-888-407-4869 or visit www.velasresorts.com.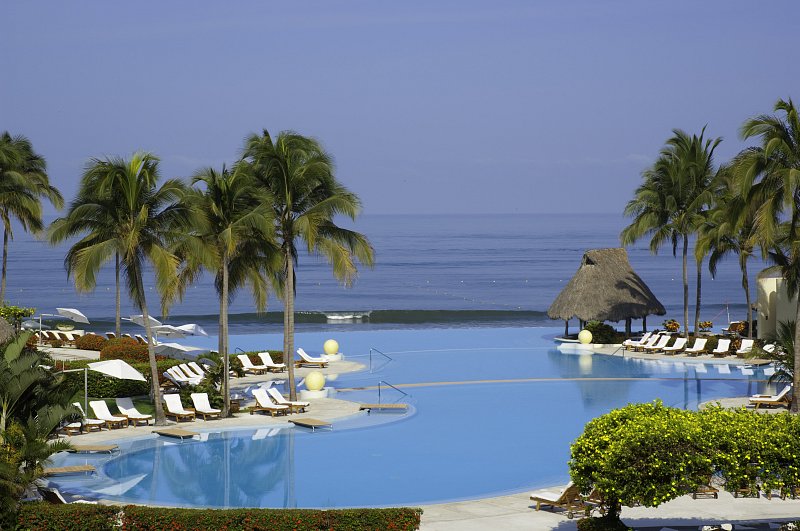 Why You Should Go
I'm in Mexico a good 6 times per year. Since it's so close to LA it's the perfect weekend get-a-way. As college student I would drive to Ensenada and enjoy the local culture, the beach and bar experience. The prices were affordable and back then it was safe. Unfortunately a few decades have passed and it's not as safe as it was back in the 1980's. I find traveling further down to Cabo, Cancun and Puerto Vallarta to be a more workable option since I travel with my kids. Mexico will always lure me back. It feels like home and I want my children to support and trust a culture I grew up in. My mother was fluent in Spanish and so am I. My kids see my love for Mexico and in turn they have learned to authentically love it too. That is why you should go. It's Go-To Mom tested, approved and fully endorsed! Have fun.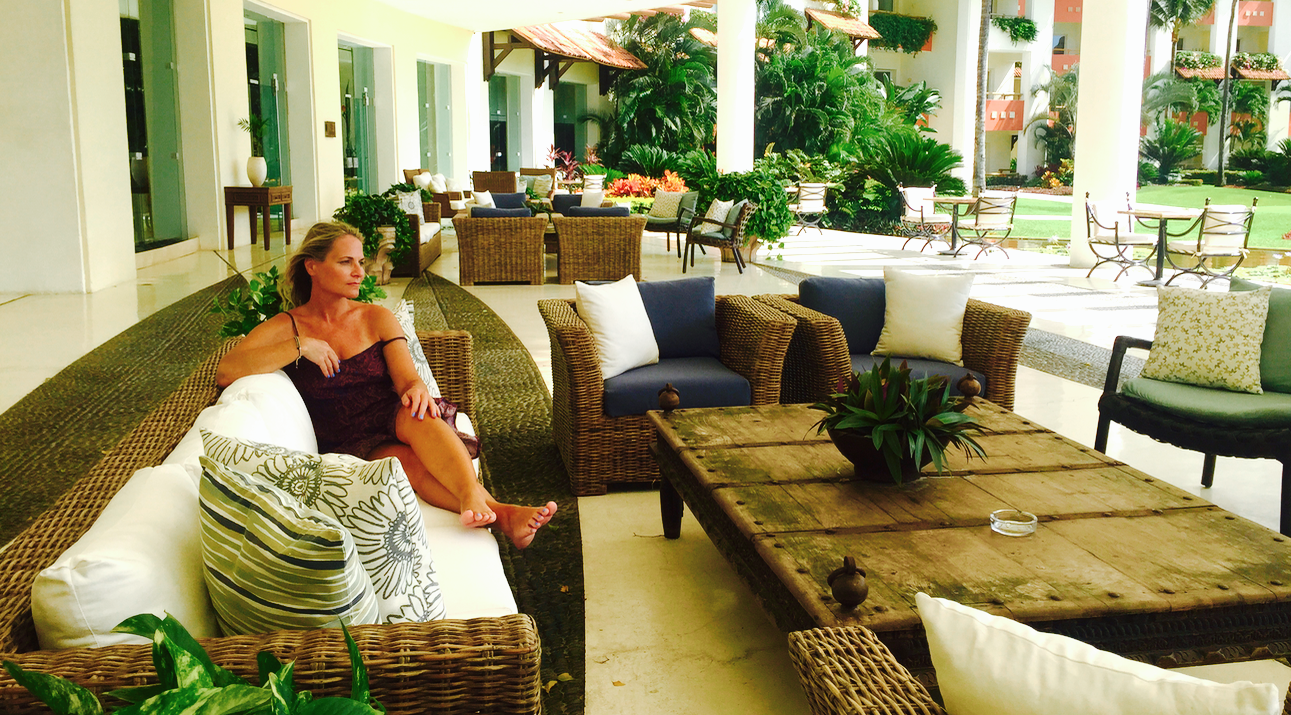 Velas Resorts (Grand Velas Riviera Nayarit) provided our accommodations. The point of the trip is to bring traveling families to Mexico and to talk about what we see and how to experience Riviera Nayarit; my primary focus is travel with kids. No one has told me that I cannot post negative information. No one has told me that I must say positive things. I am always as objective as I can possibly be. I also only promote products, services and vacations that contribute to a family's well-being.