A Family Paradise in Cabo – Grand Solmar Land's End Resort & Spa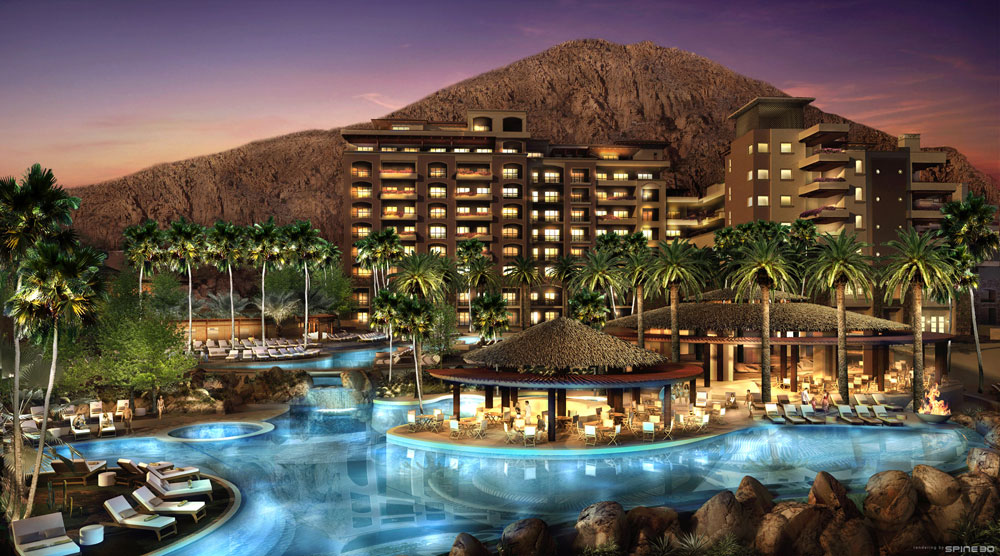 #Sponsored by the kindest and most hard working marketing team of Solmar Resorts.

Get ready to arrive speechless and enraptured by one of Cabo's choice luxury hotels. I love to travel. I consider it part of my wellness regiment. One of my child's classmates said to me, "Do you live in Mexico? Every time my mom looks at your Facebook page you're in Mexico."  Let the truth be told.  When life at times, can be so ugly you have revel in the moments that are so beautiful.  My children remind me everyday just how precious life can be and that anything is possible. For years I would travel to Mexico without them.  For safety reasons, I often left them back in LA with daddy.  After many visits to Cabo, I felt I should be sharing this land with my boys. I wanted them to see where the desert meets the sea and experience some of the kindest people in the world.   So this year and beyond I'm bringing them with! Last week we were excited to partner up with the marketing team at Solmar Resorts and experience the opening of the breath-taking Grand Solmar Land's End. The location is truly mind blowing. It's situated between rock cliffs and azure sea, and is a spectacular Mexico destination immersed in Baja's natural beauty.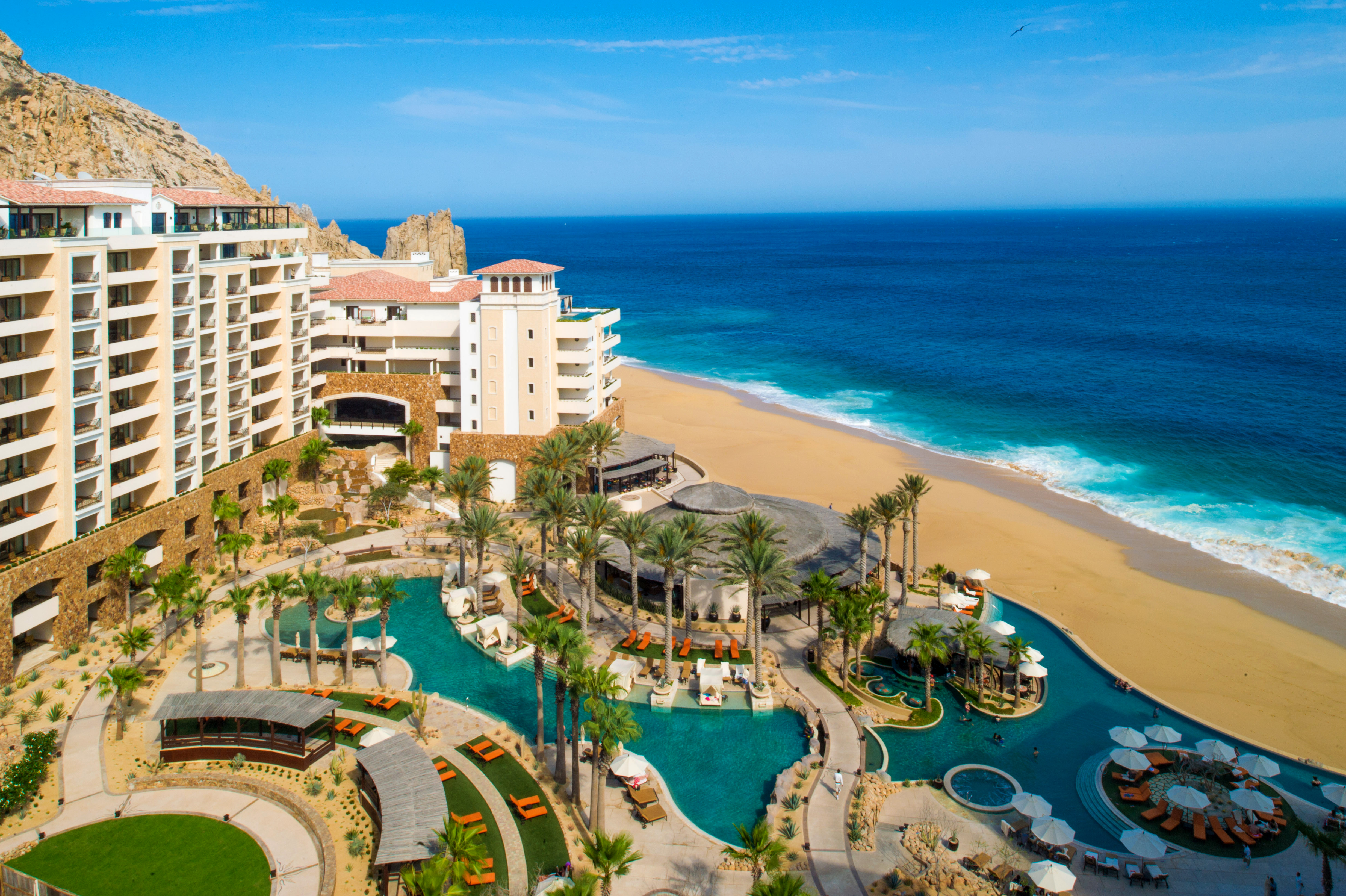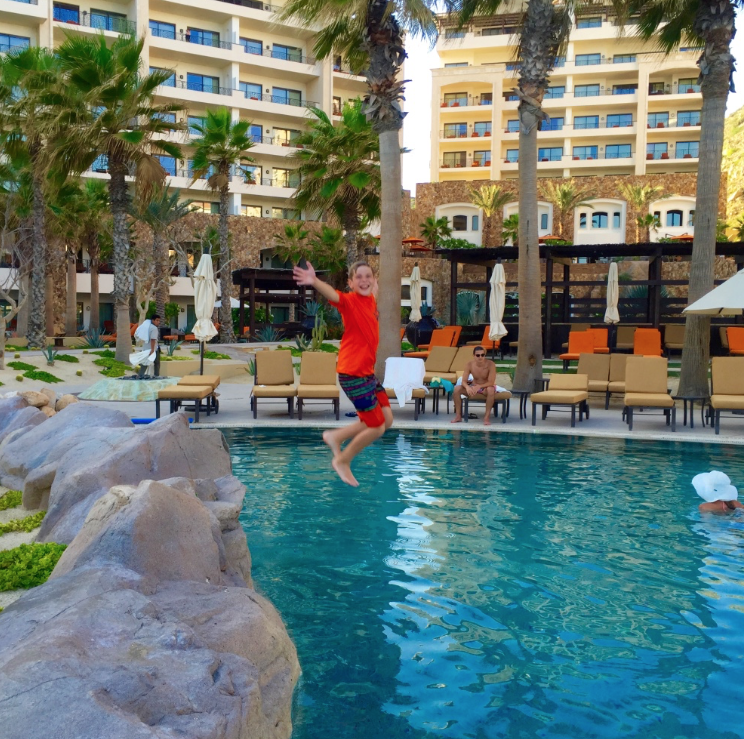 We were blessed to wake each day enjoying room service breakfast on the balcony with sea breezes and picturesque ocean views. We'd start each day and adventure (sailing or jet skiing) and then come back to the hotel pools (there are many!) to chill out so mommy could indulge in a tropical cocktail while kiddos did acrobatics in the pool.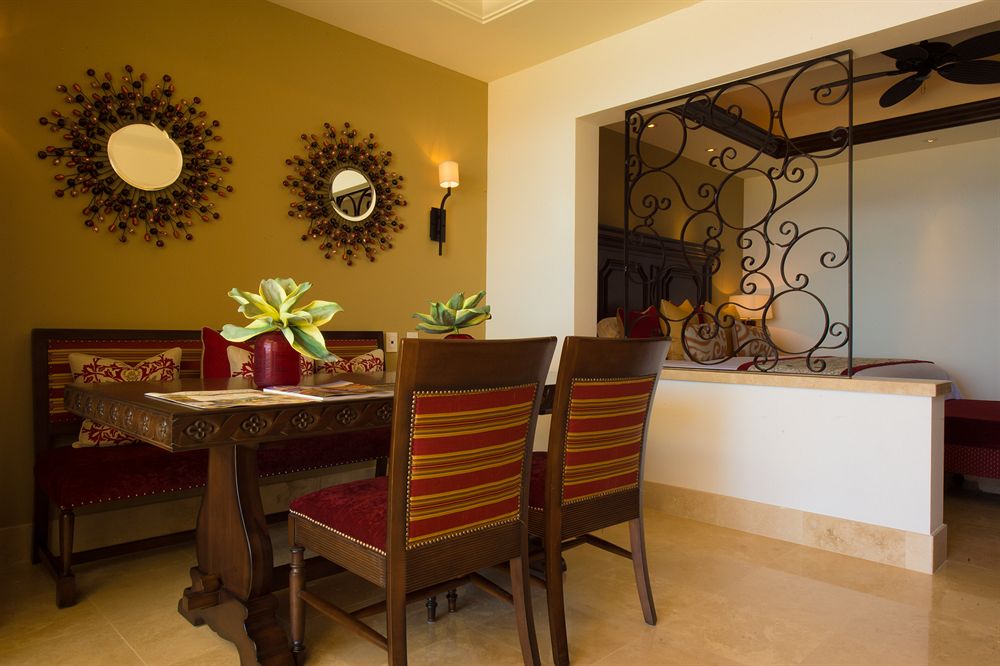 The rooms are new, pristine and very luxurious; all the suites have full kitchens and balconies overlooking the Pacific Ocean.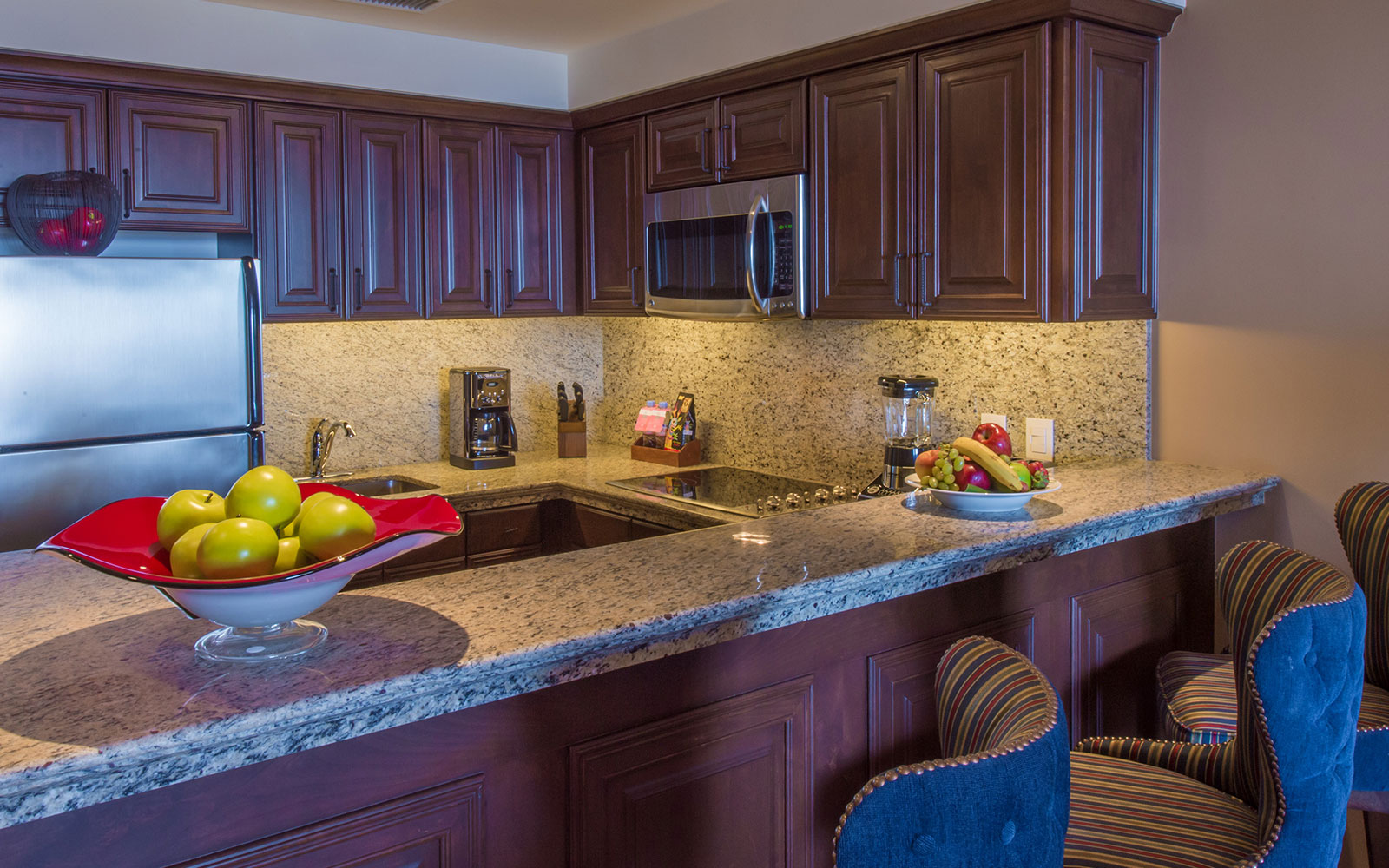 Rejuvenate at Their Spa By the Sea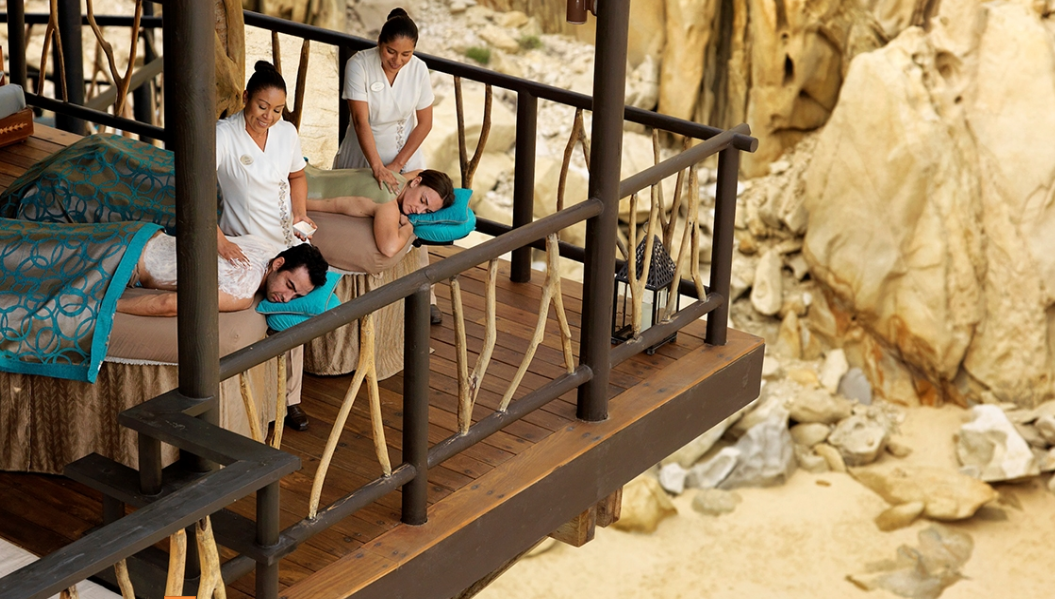 If your kiddos are occupied, you must enjoy sensory experiences of the sea spa cabanas, where you find harmony and tranquility at water's edge. The soothing sound of ocean waves and gentle sea breeze create a calming sensory experience. Could it get any more relaxing than this? On day two you will continue to be speechless.
Taste the Flavors of the Baja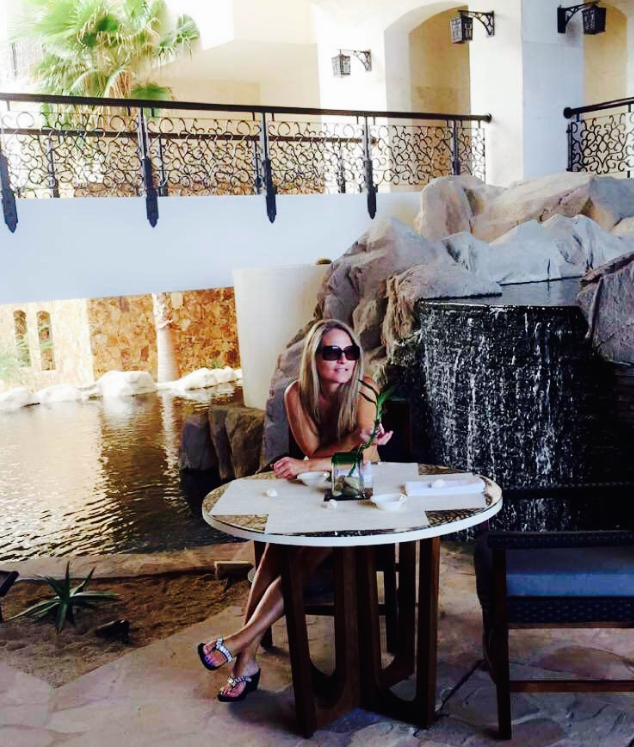 There are good dining options at the hotel. They have many high-end restaurants, snack bars at pool and a sports bar overlooking beautiful hotel views. We liked the mini deli café off of the lobby where we purchased our food and snack items for our kitchen. Cheese & crackers, pop-tarts and wine were a staple in our fridge! The service was impeccable. Lunch and dinner came quickly and the staff were accommodating and very friendly.  A place where my kids felt loved and cared for. Typically hotels this large can fall short in this area, but traveling during the summer was key as they consider it low time and we took advantage of that.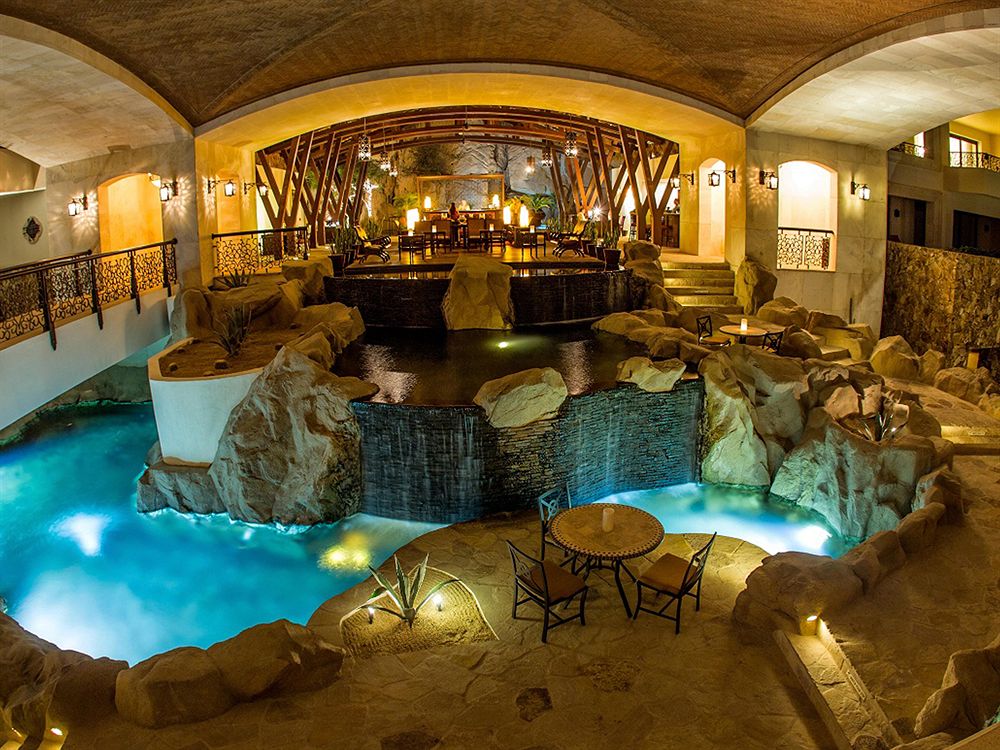 Fall in Love with El Arco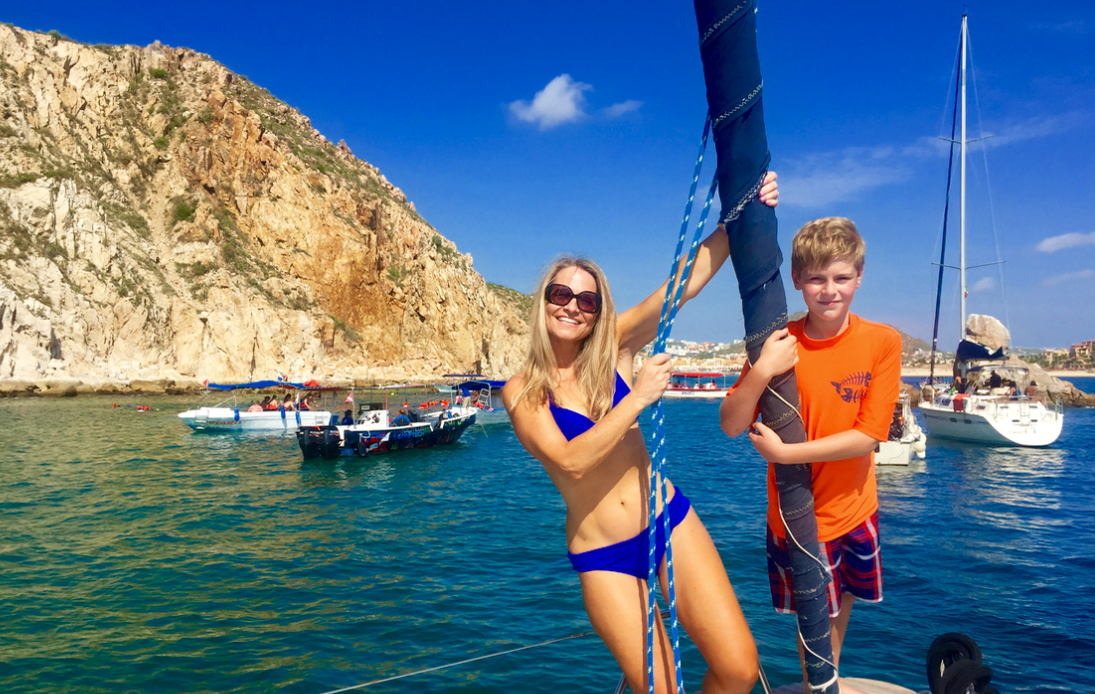 Grand Solmar is family friendly and our experience is that you can have a luxury vacation combined with relaxation and adventure there. I couldn't laze around their spectacular infinity pools with a mojito in hand because I have a very active family — I had to jut our early morning for sports activities to get my boys need-for-speed out of their veins!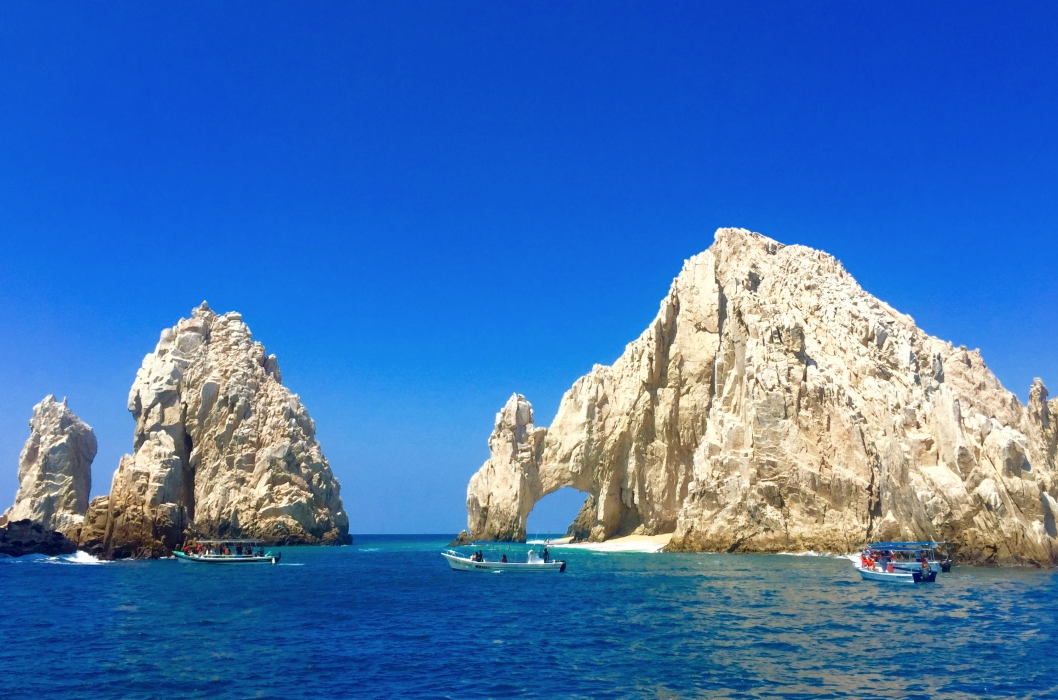 The hotel concierge set us up with Cabo Sailing, which welcomed us to the enchanting waters of the Sea of Cortez and Pacific Ocean… they offer an array of incredible sailing experiences including day sails, cabo snorkeling, cabo sunset cruise, cabo whale watching and overnight charters the Los Cabos area in Baja California Sur, Mexico. The staff on the boat were very attentive, funny and very knowledgeable about sailing. The snorkeling was not that impressive, it was hard to see fish, but the 2 hours of sailing was spectacular! They stop at El Arco (which is worth the whole trip in itself) and it's very congested with too many boats too close together – very tourist-y for our taste. But for the price for lunch, unlimited drinks and cocktails and the cruise it was definitely worth it. Be careful with the jet skiing. No one spoke English and we didn't get lessons on how to use them. They don't have a dock so you have jump off a taxi boat on the shore and wait for them to bring you a jet ski! I was laughing because if there were any time I needed to go-with-the-flow, this was it. They had no place to store my purse or camera either. I had to leave it sitting on the sand under an umbrella where the jet ski company was set up on the public beach. So not sure this was the best option for us 1st time jet skiers in Mexico! But the public beach where jet skiing occurred had good swimming water. My kids typically can't swim at Land's End, the water is too rough during the summer, but the public beach was great swimming!
Play. Dine. Splash Poolside at Sunset Pool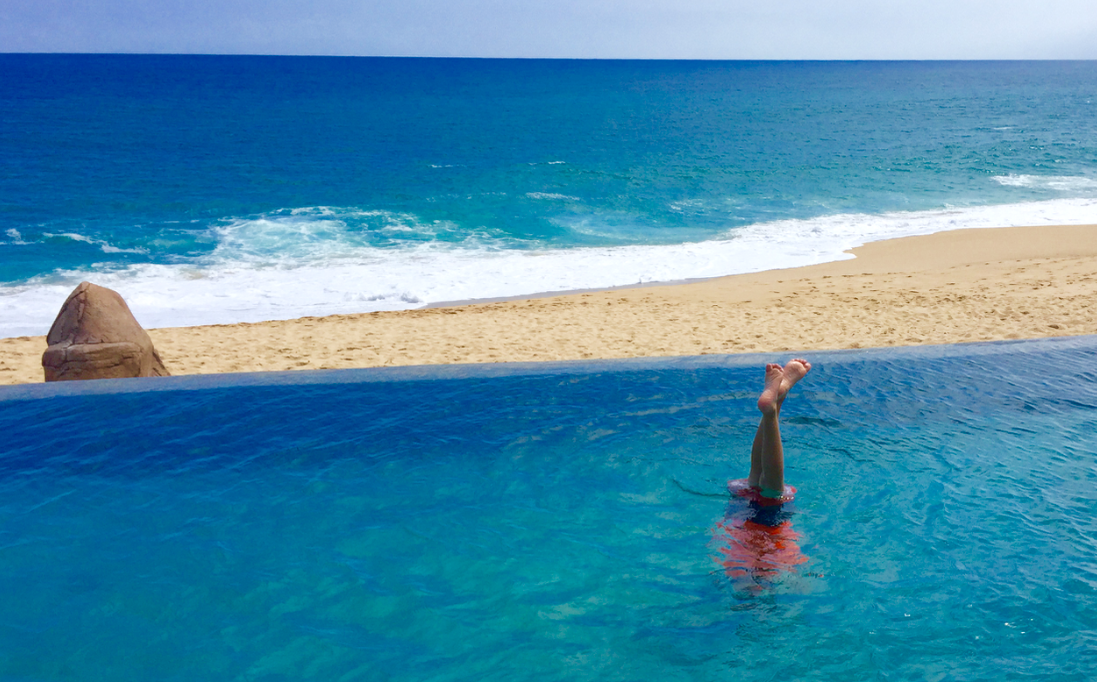 Grand Solmar Land's End is very unique as I mention in my last post feature of their sister properties. It's perched along the southern end of the Baja, surrounded by the most captivating scenery in Mexico, Cabo San Lucas resort is a destination all its own. This is what vacation should be. This is Grand Solmar Land's End Resort & Spa and my kids and I love it.   Book now and start your adventure —> GRAND SOLMAR ❤️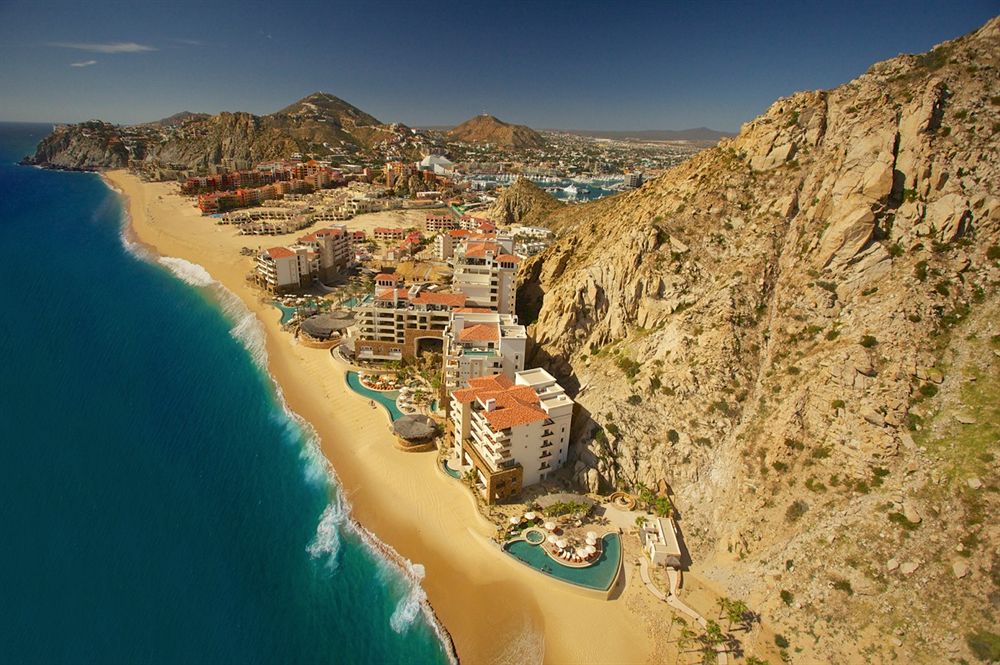 Solmar Resorts provided our accommodations.  I am covering all my kid's expenses. The point of the trip is to bring traveling families to Mexico and to talk about what we see and how to experience Cabo; my primary focus is travel with kids. No one has told me that I cannot post negative information. No one has told me that I must say positive things.  I am always as objective as I can possibly be. I also only promote products, services and vacations that contribute to a family's well-being.